'Never Have I Ever' Season 2 Plot Breakdown Plus News of Season 3
Did Devi find her ideal match in 'Never Have I Ever' Season 2?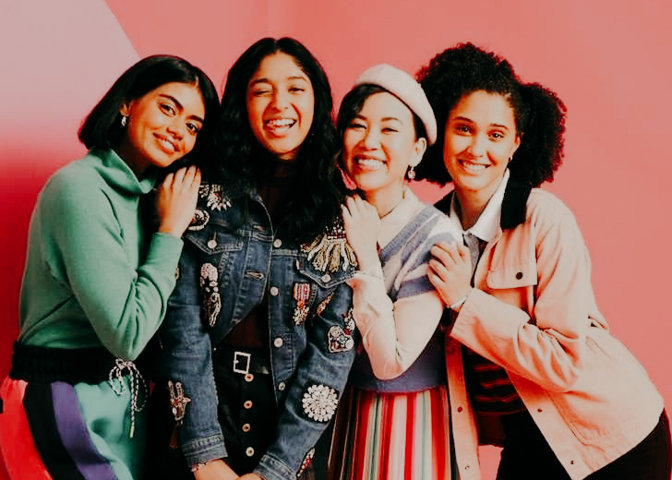 Never Have I Ever Season 2 spoilers ahead.
Never Have I Ever Season 2 premiered on Netflix on July 15, 2021. It immediately scored the top spot on Netflix Top 10 worldwide.
Netflix's official sister Instagram handle, What to Watch on Netflix, also circulated in a July 19 post that the series topped the chart in Canada, UK, Brazil, and India.
In the continuation of its first season, the second season might seem like the same love triangle between Devi, Paxton, and Ben. The roles are played by Maitreyi Ramakrishnan, Darren Barnet, and Jaren Lewison, respectively.
But a deep dive into the series would make you realize it has brought its own special mix of zany comedy and romance. For those who have binged the show, Never Have I Ever has yet again impressed with its escalated love triangle plot.
Season 2 Plot Breakdown
The first season ended with a cliffhanger after Devi shared kisses with Paxton and Ben, leaving fans to choose between Team Ben and Team Paxton Hall-Yoshida.
However, in the brand new season, Devi's love interests quickly find out that she had been two-timing them with each other. That results in her losing both the boys initially.
But she soon apologizes to them, which ties her into a "situationship" with Paxton, while Ben starts to date Aneesa, played by Megan Suri.
In a surprising twist, Devi's late father Mohan visits her in a dream, and subsequently, she comes across a decision to stay away from "a guy creep in and out of her bedroom window to make out" game.
She then tells Paxton that she wanted him either fully committed to her or no longer be with her. Paxton agrees to be all in, and as they start their "happily ever after," Ben tries to rekindle his romance with Devi.
After a whole new season, the story once more reaches a situation where Devi is clueless to choose between Paxton and Ben even though she and Paxton are so-called boyfriend and girlfriend.
What Happened Besides Devi's Love Triangle?
While Never Have I Ever Season 2 primarily focused on Devi's surge to be in a settled relationship, a few things were going on in the lives of other characters.
For instance, Devi's dermatologist mother, Dr. Nalini Vishwakumar, played by Poorna Jagannathan, develops feelings for her work partner Chris Jackson.
"Common has so much compassion to the way he approaches life and the way he interacts with everyone," Jagannathan told Variety in July 2021. "If he's talking to you, he's only talking to you. He has that wonderful quality to him."
Meanwhile, Devi also spreads the rumors that Aneesa has an eating disorder, just became she is jealous of her relationship with Ben.
Is 'Never Have I Ever' Season 3 in the Cards?
Since the second season had no answers for Devi's seek-out for love, the fans expect another season.
But Netflix is yet to renew the series for the third season officially. That being said, Netflix hadn't renewed the show for a second season until July 1, 2020, over a month after it premiered on April 27.
Hence, further information on season 3 is expected to come out circa August or September 2021.
If the series gets picked for another season, the recurring cast will most likely reprise their roles.