How Mindy Kaling's Role in 'Inside Out' Cost Her a Lot of Tears
Kaling 'cried, like, three times' while filing for 'Inside Out.'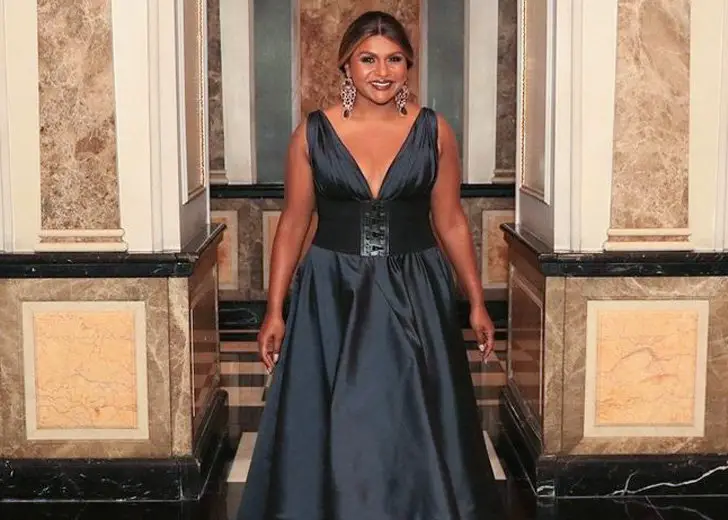 Vera Mindy Chokalingam, commonly known as Mindy Kaling, is a talented actress, comedian, and screenwriter best known for creating, producing, and starring in the Fox comedy series The Mindy Project.
In addition, she has served as a writer, executive producer, and director in the NBC sitcom The Office and created the NBC sitcom Champions, Hulu miniseries Four Weddings and a Funeral, and Netflix comedy-drama series Never Have I Ever.
Kaling has also worked as a voiceover artist in prominent projects like Despicable Me, Wreck-It Ralph, and Inside Out.
But the 42-year-old entertainment personality is not just a skilled actress or a sharp head but also an emotional person. Take this for an example: while giving voice to her character Disgust in the 2015 computer-animated film Inside Out, she dived into the character so much that she later found herself crying multiple times during the process.
That story sounds interesting! Let's continue with it, shall we?
What Made Mindy Kaling Cry
In June 2015, Kaling sat down with Refinery29 and recalled how a script reading session for Inside Out with writer/director Pete Docter, producer Jonas Rivera, and co-director Ronnie Del Carmen left her in tears. 
After being offered the role, the creators invited her to Emeryville at the Pixar headquarters to hear the story. Upon reaching there, Docter, Rivera, and Del Carmen took her to the conference room, and they shared the inspiration behind the touching story with her.
Pete showed us pictures of his daughter and [explained] how when she was 11, she was very different from when she was younger. He was very curious about what that change was, and that's what inspired him.
Kaling continued to express that she was up for the role as soon as she knew the movie was coming from a personal place. Meanwhile, she burst into tears, remembering the girl's struggles and how anger, fear, and disgust ruled her emotions for part of the movie.
The Story Took Her Back to When She Was 11 Herself
Speaking to Vanity Fair in 2015, Kaling also shared that the conference room session took her back to the days when she was an 11-year-old child. Adding to that, she said,
I remember being an 11-year-old girl and I did not have a vocabulary to express how I was feeling, and for two men to think it was important to give a voice to that, to have girls go and watch that, it was very moving to me.
She later joked that she was fortunate the filmmakers were not scared off by the crying and let her continue to work with them.
During a conversation with InStyle magazine the same month, the Cambridge native sounded extremely excited about Inside Out and wanted the audience to experience the mind of an adolescent girl and her emotions.
She said she found the story "so beautiful" and yet "funny" that she "cried, like, three times" during the whole process of making the film.
Inside Out was initially released on May 18, 2015, at the 68th Cannes Film Festival, followed by a theatrical release on June 19 the same year. The film made a whopping $856 million business in the box office against a budget of $175 million.