Alinity Reveals Her Earnings for a Gross Fan Requested Video
Twitch streamer Alinity made insane money from a burp video.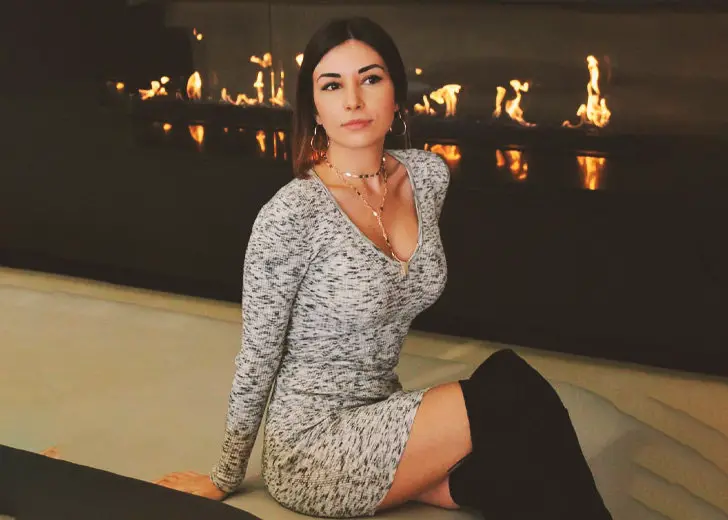 Twitch streamer and OnlyFans model Alinity recently revealed to have made $50,000 for making an incredibly gross fan video. 
Alinity is highly popular on the streaming platform Twitch. However, her big pay arrived from outside her streaming work. She made the big reveal during her chat with fellow Twitch streamers, Maya and Cyr.
In the past year, Alinity was actively involved in making content for her OnlyFans account. As a result, she is understood to have made a lot of money from the platform. 
Alinity Made 50k from a Burping Video
During a live stream with fellow streamers, Maya and Cyr, Alinity said she was once paid a whopping $50,000 for a burping video. But, to her fellow streamers' surprise, Alinity needed to explain her claim. 
She firstly classed her burp video to be the "grossest things" that she's ever done and initially maintained her stance by claiming that she made it "for someone." 
However, after she was pressed by Maya and Cyr, Alinity cleared the subject by explaining how the video was distributed for $100 each. She ultimately ended up selling it to her 500 fans.  
As per the content creator, it was "a very elaborate burping video" in which she first drank a lot of soda and burped for two minutes. 
Alinity Made More from OnlyFans
The Twitch streamer recently confirmed that she made way more money from her content posted on OnlyFans than her Twitch earnings. 
Per a report by Dexerto, Alinity claimed to be making more money from OnlyFans in just two months compared to her potential Twitch earnings in ten years. Streamer Alinity is one of the most popular streamers on Twitch, but her net worth remains unknown.  
Alinity made the revelation during her exclusive chat with fellow streamer Mizkif on May 26, which left the host in total disbelief. 
When pressed whether there's an equal opportunity for male content creators on OnlyFans, she concluded by saying, "There is a market for anything."
Alinity on Twitch Leak and Her YouTube Earnings
Earlier in October, a major Twitch leak shook the streaming community as the leak exposed the earnings of top streamers. While the matter is still under investigation, the leak isn't considered to be related to sponsorship deals. 
In the leak's aftermath, Alinity put out a series of tweets commenting on the subject. Her tweets were extremely popular among content creators during the time. 
She began her thread by calling her maths to be terrible and cited how only 6,000 Twitch streamers were making minimum wages, a relatively low number despite Twitch having an active user base of around eight million. 
As per her earnings from streaming giants, YouTube is concerned, Alinity opened up about the subject in her reply to a fan tweet. 
Initially, she was asked whether content creators earn more from YouTube than what they get for their streams on Twitch. 
I don't know what YouTube stats are like. But I am guessing they look a lot, if not worse, than Twitch's. Considering I have 100k subscribers on YT, and only make a few thousand a year. Now, YT is better for discoverability to BRING people to Twitch, but not for revenue. — Alinity (@AlinityTwitch) October 7, 2021
In her response, Alinity called YouTube to be better for discoverability to bring people over to Twitch. However, she hinted at her income on YouTube to be similar, if not worse. 
During her explanation, Alinity did not hold herself back in answering the curious twitter user by providing her own example as Alinity wrote how she's got 100000 subscribers on YouTube but "make only a few thousand a year."