Sykkuno Sighs about Unstable Twitch Income — Says He Is Not Poor
Sykkuno states that he isn't making much from Twitch but confirms he is not poor at all.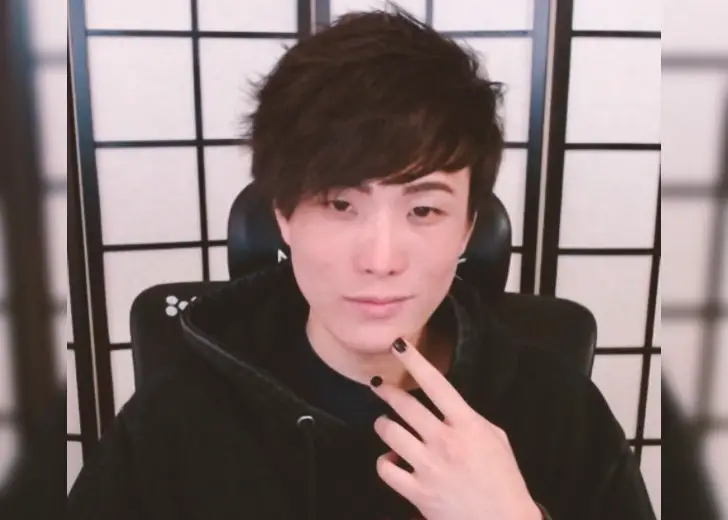 Popular Twitch streamer, Sykkuno revealed his earnings have dropped; however, the online gamer does not think he's poor. 
Talking on his October 2 stream, Sykkuno offered his example and called online streaming a "difficult" job. He further revealed how he is making ten times less than his previous Twitch income. 
He also stated his current income from YouTube to be just ten percent of what he was earning during his Among Us days. To give it a perspective, Sykkuno's Among Us days are considered his heydays. 
He also debunked the general idea that streamers make a lot of money by citing his twitch income levels. As per Sykkuno, he "don't think I'm poor but it's super unstable how much you make."
While he did not talk about his monthly income or net worth, Sykkuno further shared streamers, in general, aren't poor but cited that the unstable nature of the job makes streaming difficult. 
Who Is Sykkuno?
Born on June 4, 1992, Sykkuno is a native of San Gabriel, California. His first name is understood to be Thomas; however, there is no reliable information regarding his last name. 
Sykkuno belongs to Chinese and Vietnamese heritage. He is a streamer and a YouTuber. 
Being born and raised in Southern California, Sykkuno decided to move to Las Vegas, Nevada, to further his career in January 2021.
Sykkuno began his career back in 2011 on YouTube as a content creator for the online game League of Legends. In his early videos, Sykkuno used to provide his commentary and gameplay.
Originally his YouTube channel was named "Sykku," however, in 2012, the YouTuber decided to start a new gaming channel with the name "Sykkuno," which now is widely known to be his first channel.  
Talking in one of his recent streams, Sykkuno revealed the meaning behind his name. As per the gamer, there is no special meaning of his name and wished "I had like some cool story. Or maybe it meant something." 
The only reason he kept his alias as Sykkuno is that "I randomly thought of it and it sounded funny." He further spoke how "Sykkuno sounded cool, so, I went with Sykkuno." 
Sykkuno's Twitch Income, Monthly Income, and Net Worth
In December 2020, entertainment web magazine Dexerto reported Sykkuno to be the fastest-growing Twitch streamer of that time, who gained over 620,000 followers in just 30 days.
A major part of that mercurial growth was down to his success with the popular online social deduction game, Among Us. 
The gamer who started his career by posting content related to League of Legends did so regularly until 2019, but soon after started playing Among Us and Grand Theft Auto V.
Interestingly, the enormously popular online gamer/streamer did not show his face in any of his videos up until February 2020. 
Talking about his Twitch career, it may come as a surprise to some but despite having his Twitch account set up early in 2011, Sykkuno began streaming eight years after in April 2019 after he was suggested to do so by fellow streamer LilyPichu. 
As of this writing, the famous YouTuber/Game streamer has 2.64 million subscribers on his YouTube while he boasts 3.8 million followers on popular streaming platform Twitch. 
Sykkuno is understood to be earning $1,100 to $17,100 per month from YouTube, while his monthly Twitch income is estimated to be around $105,000. However, there is no exact quoted figure regarding his net worth.