Michael Reeves's Girlfriend Lily Ki Appears Briefly in His First YouTube Video in Six Months
YouTuber Michael Reeves posted a brand new YouTube video after almost seven months of hiatus. He made an unconventional invention which he took to Boston with his girlfriend LilyPichu.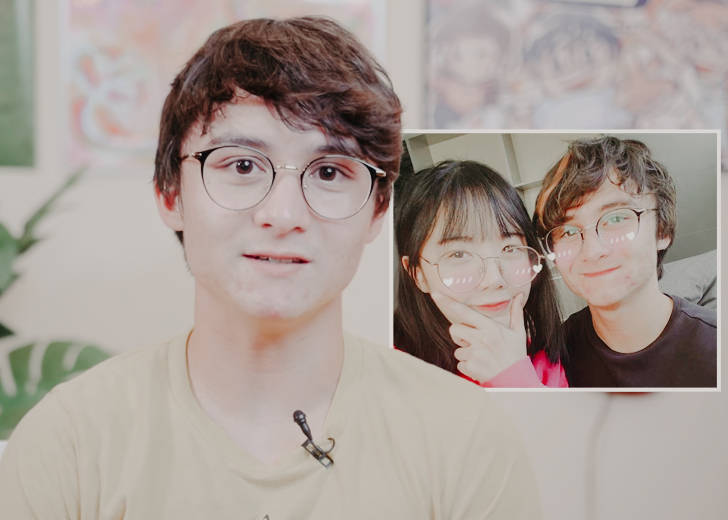 Filipino-American YouTuber Michael Reeves is a software engineer who is famous for his unconventional inventions with a twist of comedy.
He entered the YouTube community with a bang in April 2017 when his first-ever video — "The Robot That Shines a Laser in Your Eye went" that went viral. Since then, he has been delighting his audience with wholesome content.
Reeves recently posted a video on his YouTube channel after his hiatus of nearly seven months. It was about yet another unconventional invention where his girlfriend, singer, Twitch streamer, and YouTuber Lily Ki, better known as LilyPichu, made a cameo appearance.
Back With a Bang
Prior to coming back to YouTube, Reeves said he had forgotten to make YouTube videos for 6 months. This led fans to speculate he would upload a new video soon.  
Two days later on April 9, 2021, he ended his break by uploading his invention — a robot dog that could urinate beer into a cup. He was exited to finally get his hands on the amusing creation by Boston Dynamics after months of waiting. 
Reeves initially teased this idea in a video in July 2020 with his fellow member of OfflineTV, Disguised Toast. Reeves said he would program it to urinate beer in a cup.
"Imagine you're at a party and you're like where's the drinks? Oh, just go to the robot dog."
Fast forward 9 months, it was exactly what the brilliant engineer did. He designed a pressure pump and mechanical phallus for the dog, which was then programmed to stand over a red cup to urinate beer.
After a couple of tries, a small tank of beer was then mounted on top of the dog. He named his invention "Pissbot 9000." Messy, but definitely impressive.
Reeves wanted to show his creation to Boston Dynamics via a zoom call, but they didn't respond. Hence, Reeves traveled all the way to Boston from LA to show them his invention. 
He drove for 8 days and 2,988 miles with his girlfriend and fellow OTV member, LilyPichu. He showed his college, Northern Arizona University, and dorm, which he claimed to hate a lot.
While Reeves claimed he wanted to show "Pissbot 9000" to Boston Dynamics, he ended the video by just standing in front of the building and making the robot urinate in front of it. 
LilyPichu can be heard saying, "Wait, that's it?" at the end, shocked. Reeves mentioned her in the video's description, thanking her for coming with him all the way to Boston to record a 10-second meme.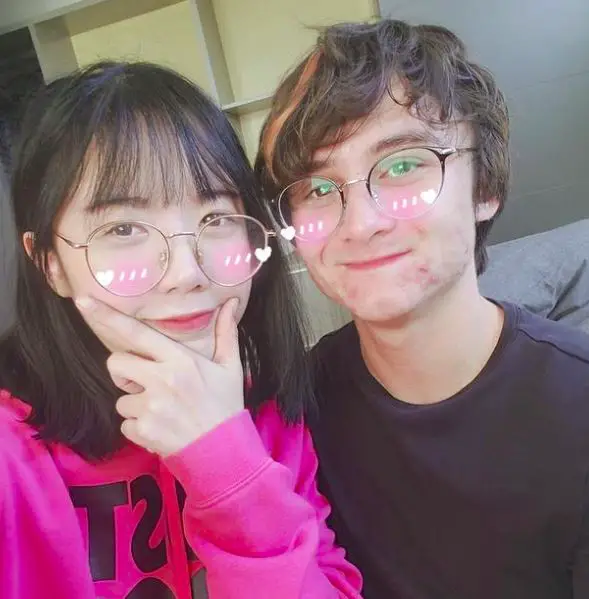 Michael Reeves and Lily Ki. (Source: Instagram)
Reeves And His Girlfriend, Lily Ki 
Prior to dating Reeves, LilyPichu was in a public relationship with another Twitch Streamer and musician, Albert Chang, better known as Sleightlymusical.
However, the relationship fell apart after two years since Chang had cheated on her. In November 2019, both LilyPichu and Chang made a statement on Twitter regarding their public and messy breakup. 
After their breakup, there were speculations about Reeves and LilyPichu dating, which was confirmed by the musician when she uploaded a video in February 2020.
The duo has been together since then. The musician was accused of cheating once, but she discredited such rumors in a tweet.
LilyPichu seems to be head over heels for Reeves. She gushed about him in a twitch stream with her best friend Aria, saying she fell in love with him because he fixed everything, listened to her, and made her feel comfortable.
At first, she didn't want to be in a relationship and was sure that she would remain single for the rest of the year.
The same seems to be the case for Reeves. His fellow OTV member, Imane Anys aka Pokimane, reacted to his recent video about the robot dog on her live stream.
She revealed there were only three things that make him smile like that: LilyPichu, their dog Temmie, and some form of frightening mechanical engineering advancement.