Pokimane Does Makeup According to What Shows up on Camera
"I don't know about everyone else, but I find doing my makeup to be quite a therapeutic, fun activity," Pokimane admitted.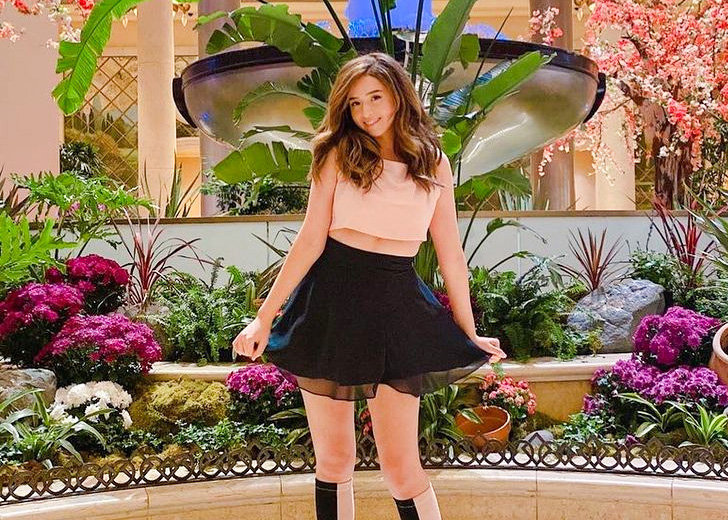 In the life after the pandemic, waist-up fashion has become the norm. With the webcam only getting a shot at one's torso, it seldom matters what trousers you have on. 
While this is a relatively new concept for the rest of the world, YouTuber and Twitch streamer Imane Anys, better known as Pokimane, has been mastering the art of waist-up fashion for a couple of years now.
Pokimane Is a Content Mill
The 25-year-old internet celebrity is a streamer and a content creator who is best known by her digital alias, Pokimane.
She boasts a massive following of over 8.2 million on Twitch alone. Add to that the millions keeping up with her content on YouTube and Instagram, and she is a legit content mill with a staggering fandom. 
With her feminine charm and bubbly presence, she can keep her audiences hooked to her streams, which sometimes lasts for over eight hours straight. Her content ranges from streaming Among Us with Alexandria Ocasio-Cortez to making sushi with a pro chef and everything in between. 
As for her YouTube, she has two channels: one for her gaming content and the other geared for lifestyle. Admittedly, with so much of her time spent in front of a camera, that opens her up to millions of keen fans, makeup and dress-up have become an intrinsic part of her routine. 
Pokimane Finds Makeup Therapeutic
Starting her day with no makeup on, she makes it a point to prepare herself for the camera for each day she chooses to record. During an interview with Vogue, Pokimane discussed her makeup routine and confessed that she took great joy in the process. 
I don't know about everyone else, but I find doing my makeup to be quite a therapeutic, fun activity.
She also admitted she liked taking her time to do her makeup. Apparently, that was her alone entertainment time. 
Pokimane on Her Outfits and Makeup
When she sits down to do her makeup for the day, Pokimane usually sets up her phone somewhere close and puts up her favorite new YouTube videos. Once that's done, she steps into her closet to find an outfit that will make her feel confident. 
However, being her own boss still means that she can pick days where she goes in front of the camera without makeup. She even has pajama days when she feels like it.
Most days, though, she dresses up for what people can see — waist-up fashion. 
The internet star also told the outlet that she loved dressing for the occasion. On that note, she brought up an online chess tournament she participated in, where she created outfits inspired by Beth Harmon on The Queen's Gambit. 
"I also do cosplay for the various games I've played," she added, "I did an Among Us cosplay, League of Legends characters, I've even done some Fortnite outfits."
The attention that she put into her outfit and makeup has also paid off in the sense that they often spark conversations amongst fans. There have even been memes and inside jokes that have come out of her appearance and outfits.