Twitch Streamer Pokimane's Cousin Reveals Boyfriend Details on Live Stream
In her recent stream, Pokimane ended up getting roasted over her relationship status or lack thereof.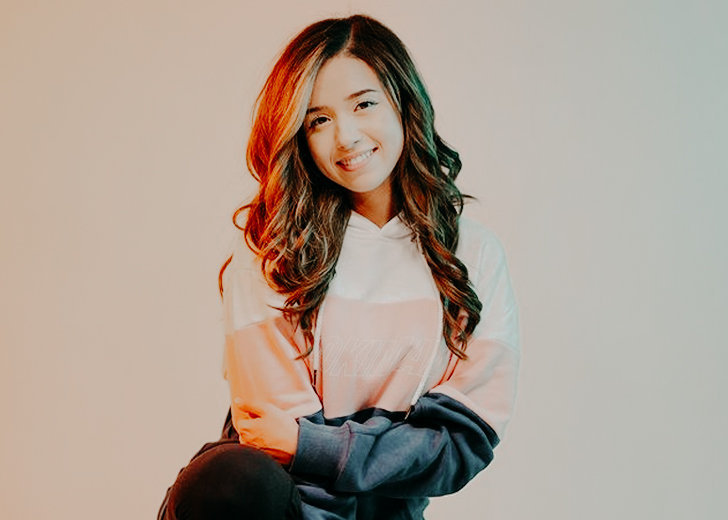 Fans have always been curious about Imane "Pokimane" Anys' relationship status, but her recent live stream might have prevented any kinds of speculations. 
The popular streamer recently hosted a Just Chatting stream, during which she introduced her cousin, Sou. Sou revealed she was from Morocco and joked about how her real name was "Pokey's cousin."
The two conversed for a little while before they browsed through Pokimane's Twitch chat logs. 
Sou noticed that viewers were curious about Pokimane's boyfriend. The streamer jokingly claimed that her cousin was her "boyfriend."
However, Sou ended up spilling the revelation that Pokimane was single, albeit comically.
Wonder how her boyfriend is doing. Probably not existing! I am so sorry.
Pokimane briefly walked off-camera for some time while Sou apologized. The streamer eventually returned and pretended to be sad about the insult.
On Being Tight-lipped
Pokimane might live in the public eye, but the streamer keeps her private life a secret. The streamer has gone to great lengths to keep her stream separate from her personal life. However, this hasn't stopped some fans from obsessing over her relationship status. 
The popular streamer is single, and she confirmed that on Twitter on March 9. "Single btw," Pokimane said forthrightly.
She followed up her Twitter announcement further by clarifying her current position and that she was not looking for love. She mentioned that she'd grown weary of seeing the same question and assumption repeatedly.
A day after she tweeted, the streamer uploaded a video explaining her reasons for sharing her love life or lack thereof. She seemed to hope this tweet would clear up many older dramas and rumors that floated around her.
The No.1 Female Streamer
Pokimane has always been clear about separating her personal life from her work life, and it has paid off.
With over 23M followers across all her social channels, including 5.4M followers on Twitch, she is the #1 female streamer on the streaming platform. 
She initially played League of Legends and Fortnite recreationally and had not envisioned it becoming her career.
During her early days, she used to cram back-to-back classes for 3 or 4 days of the week and spend the rest of the days streaming. This was to balance out her full-time chemical engineering studies. 
After streaming for 2 years, she earned enough money to realize her hobby could become a profession.
She took a year off to be a full-time streamer, and despite the unconventional career path, it worked out for her. 
In 2018, she won the Shorty Award for Best Twitch Streamer.
Beyond her live streams and content creation, she has built her own brand with merchandises, fashion brand collaboration with Markiplier and Jacksepticeye, and has even donated to the University of  California, Irvine, to support scholarships towards the school's Esports program.
Pokimane is the true essence of Twitch stardom.