Ninja and DrDisrespect React to TimTheTatman's Switch from Twitch to YouTube
Twitch streamer TimTheTatman joins YouTube Gaming.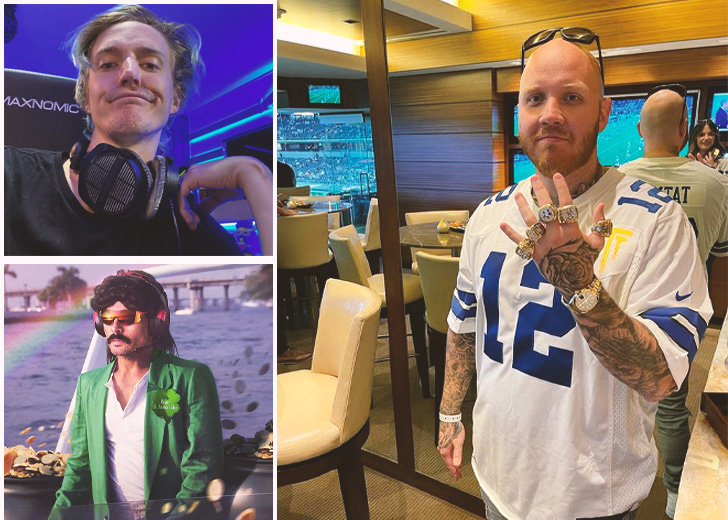 Following in the footsteps of DrLupo, TimTheTatman, real name Tim Betar, is coming to YouTube Gaming.
It seems like fans and fellow live-streamers can not hold back their excitement as tweets and tributes flood in. 
Betar started streaming on Twitch nearly ten years ago under the name of TimTheTatman, and in that time, he successfully built a legion of 7 million loyal followers.
He has now joined YouTube in an exclusive deal. 
The Reason Behind TimTheTatman's Departure
In a recent interview with Business Insider, the streamer cited his young family as the reason for his move across streaming platforms.
He considers Twitch to be more time-consuming. He further explained that his primary reason is the personal need to spend quality time with his wife and son. 
Tatman, as his army of followers affectionately call him, is still expected to work the way he prefers — by not streaming on weekends — as he wishes to continue giving valuable time to his young family.
YouTube Is TimTheTatman's Next Venture
TimTheTatman may be just beginning his live-streaming career on YouTube, but he already has a sturdy base of his TatmanArmy on the platform, with 3.8 million subscribers.
In a promotional video, which he posted on his Twitter, he can be seen showcasing his past jobs, discussing how odd they were, and toward the end, revealing his upcoming venture with YouTube Gaming, calling it the future of gaming. 
Ninja Welcomes the Move
Fellow gamer and live-streamer Ninja could not hide his emotions as he tweeted his congratulations to TimTheTatman, Jake Dunlop, and DrLupo, who recently moved over to YouTube Gaming. 
In an interview posted by Wicked Good Gaming on Twitter, Ninja was vocal about the recent happenings. 
The streamer called the departure of TimTheTatman and DrLupo, from Twitch to YouTube Gaming, great for the industry.
He further spoke about the swift work done by YouTube to rope in DrLupo and TimTheTatman. At the same time, he labeled the departing duo as being a staple of Twitch. 
Interestingly, Ninja pointed out that gamers still live-streaming on the platform had more leverage than before. 
Jake "Courage" Dunlop Tweets His Happiness
Fellow live-streamer Jake Dunlop, in his latest Tweet, welcomed 'his boys' and stated his vision of building the best platform for live-streaming gamers, when he joined the YouTube Gaming community. 
This was my vision alongside the team at YouTube when I joined.

Build the best platform for live-streamers. The team has made so many improvements and there is still more to come.

Couldn't be happier my boys are with me and taken care of too. Welcome @DrLupo and @timthetatman! — Jack "CouRage" Dunlop (@CouRageJD) September 1, 2021
DrLupo Titles His Stream after TimTheTatman
In a recent YouTube stream, viewed by 155,946 viewers at the time of this writing, DrLupo could be seen breaking the news to others, while expressing his excitement and happiness over TimTheTatman coming to YouTube Gaming.
This just goes to show how revered TimTheTatman is among his peers and the gaming community as a whole. 
He even labeled his video after his fellow gamer and streamer. 
Dr Disrespect Couldn't Hide His Emotions
During one of his recent live-stream, Dr Disrespect could not control his emotions. He yelled 'Get in Timmy' in excitement while relishing the news of TimTheTatman's arrival to YouTube.
However, this might have more to do with his ongoing feud with Twitch, as he has recently announced that he'll be suing the streaming platform for the ban imposed on his channel.