Alex Landi Is Out to Break Stereotypes! Details on His Parents and Ethnicity
Alex Landi describes his ethnic background as "Half Korean, half Italian."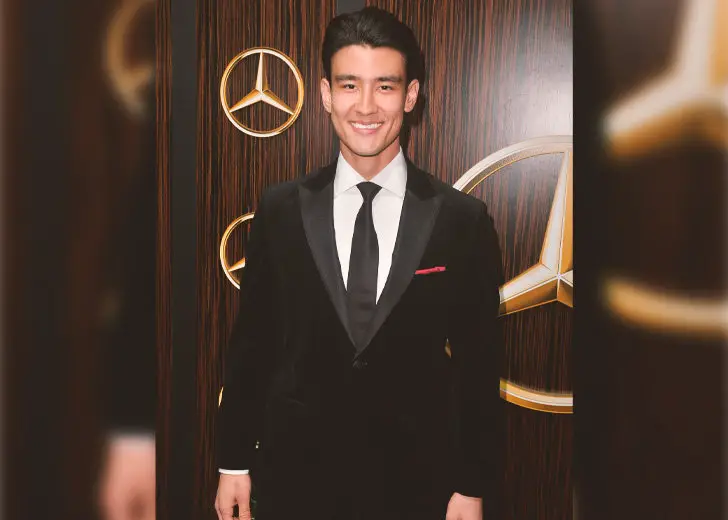 If you have watched ABC's television series Grey's Anatomy, then you definitely know Alex Landi. The talented actor played the role of Dr. Nico Kim, the series' first gay male surgeon and the first male surgeon of Asian descent.
The 29-year-old star belongs to mixed ethnicity and describes his ethnic background as "Half Korean, half Italian." His mother, Nana Landi, is Korean. She immigrated to the United States at age of 15 with her family, while Landi's father, Joseph P. Landi, is an Italian by birth.
Alex Landi's Parents Backed Him for Acting
Growing up, Landi attended the Northern Valley Regional High School at Demarest in New Jersey and wanted to become a professional tennis player.
But when his parents took him to watch Broadway shows a few times when he was very young, his interest in acting started to grow. Hence, he thought about pursuing a career in the entertainment industry.
However, that decision was new and difficult to approve for the family for multiple reasons. First, Landi's parents didn't come from an acting background, and second, there was a cultural difference between his father and mother.
That said, his parents eventually backed him to pursue his career in acting. Meanwhile, he had double-majored in finance and economics at the University of Delaware.
"I just made a complete [180-degree] turn and went to the Lee Strasberg [Theatre and Film Institute] – and here we are now," he said about his transition from finance and economics to the theatre during an interview with Civilian magazine in January 2021.
Alex Landi's Open to Play Any Role Regardless of Ethnicity
In the same interview with the Civilian, Landi implied that it didn't take him long to get his big break in the entertainment industry. After deciding to start acting, he sent a self-tape audition for Grey's Anatomy, which immediately impressed the producers.
The actor was soon asked to visit the team in Los Angeles for further trials, and he passed them with flying colors. He was cast to play the series' first gay male surgeon of Asian descent. Afterward, he also played the role of Henry Lee in the second season of the Netflix comedy-drama Insatiable.
When asked if he was comfortable playing Asian characters, he stated he valued all the cultures since he himself belonged to mixed heritage. He later added he was open to Caucasian roles as much as to Asian roles.
"I can go out for the Asian role. I can also go out for the Caucasian role. It works out," he said.
Alex Landi's Wants to Break the Stereotypes
During a conversation with Attitude magazine in 2019, Landi also expressed his throughs on typical Asian characters on TV and movies, adding he wanted to break the stereotypes. He said Asian men weren't seen as masculine in the media, which he was striving to change.
He subsequently asked the world why there couldn't be an Asian James Bond or Asian Marvel superhero. He also hoped to become a Marvel superhero someday in his career.
We don't know about him, but his wish to see an Asian actor play Asian Marvel superhero recently came true with Simu Liu playing the Asian superhero in Shang-Chi and the Legend of the Ten Rings this year.