Jessica Capshaw Didn't Wear Her Prosthetic Leg on 'Grey's Anatomy' for Long
Jessica Capshaw's onscreen character on the show Grey's Anatomy was seen with a prosthetic leg. How did the filmmakers portray realism while filming?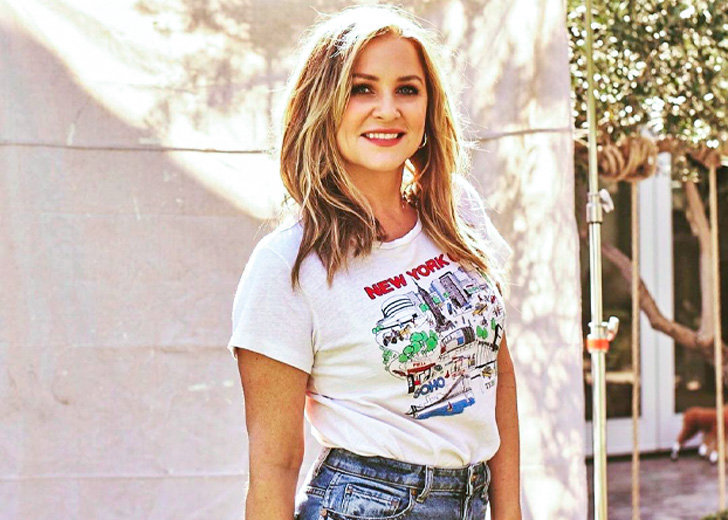 Actress Jessica Capshaw is popularly known by her other name, Dr. Arizona Robbins. Dr. Robbins was a fictional character on the long-running TV show Grey's Anatomy, portrayed by Capshaw. 
Capshaw started working on the show in 2009. Her role was initially scripted for only three episodes. However, upon seeing the potential in her role, much of which is credited to Capshaw's efficient acting, the show's creator Shonda Rhimes decided to extend her storyline. 
In a 2016 interview with NBC News, Capshaw recalled,
Shonda had this idea that my character could present a storyline for Callie. It was an experiment to see what worked. It just kind of kept working.
The decision turned out to be a masterclass as Capshaw's on-screen chemistry with Sara Ramirez, who played Callie Torres on the show, started gaining popularity. Capshaw was portrayed as an LGBTQ+ character who identifies as a lesbian while Ramirez played a bisexual woman.
Their on-screen marriage was shown in the episode named 'White Wedding.' However, later in the show, the storyline took a different turn as audiences witnessed the two getting divorced. 
Interestingly, soon after her exit from the show, Ramirez came out as bisexual and later announced themselves to be non-binary. 
However, Capshaw's character's sexual orientation and on-screen relationship isn't the only thing that is still talked about by the show's loyal watchers. The turning point of Capshaw's character came when Dr. Robbins lost her left leg in a plane crash.
Does Jessica Capshaw Have a Fake Leg?
No, she does not have a fake leg in real life. However, during one of the episodes in the eighth season of Grey's Anatomy, her character survived a fatal plane crash but was ultimately left with a broken left leg needing amputation. 
Dr. Robbins' leg was eventually amputated even after Capshaw's character cried for help.  
Talking with TV Line in September 2012, Capshaw opened up about when she was first pitched the idea of her character's fate by Rhimes. "We're gearing up for next season and this is what I'm thinking," she recalled what the series creator told her during their phone conversation. 
Further in the conversation, Capshaw shared what she told Rhimes after hearing what she had to say. 
What do you mean she's losing her leg?! This is crazy. This is such an insane responsibility.
However, after she realized the potential in her storyline, Capshaw made peace with the character's fate.
The Story Behind the Fake Leg
From the show's ninth season until season fourteen, the audiences saw Dr. Robbins in her prosthetic leg. However, the actress did not wear the artificial limb more than once. According to her, the on-screen leg, apart from that one time, was designed using CGI. 
The actress made this crucial bit of information public during a recent reunion show, Stars in the House.
So, how did it all unfold? Well, here's how.
Before the shoot, Capshaw was taken to a hospital and given a realistic-looking prop leg with a harness. The fake leg was designed by the hospital's medical lab and used actual prosthetics elements to provide it with an authentic look. 
Special attention was given to her skin tone for apparent reasons. The detailing and craftsmanship put in the leg made it hard for the audience to tell the difference.