Jessica Capshaw Has a Blooming Family with Husband Christopher Gavigan
Inside Jessica Capshaw's family of four children.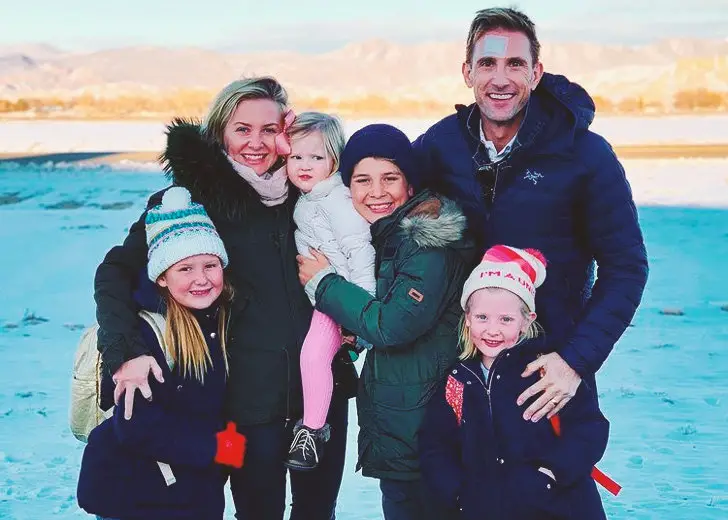 American actress Jessica Capshaw is a familiar face in the television world. She is known for her roles as Jamie Stringer in The Practice, and as Dr. Arizona Robbins on the ABC medical drama Grey's Anatomy.
Is Jessica Capshaw Married? How many kids does she have? Here's everything you need to know about Capshaw's family life. 
Jessica Capshaw Is Married to a Business Tycoon
The Grey's Anatomy actress exchanged vows with Christopher Gavigan nearly two decades ago on May 22, 2004, at her family's East Hampton estate. 
Her husband Gavigan is an entrepreneur and the CEO of Healthy Child, Healthy World. 
The organization was established in 1992 for the well-being of children and has a motto "to empower parents to take action and protect children against harmful chemicals, as well as to promote solutions and influence policy to create a cleaner, greener, healthier world."
Capshaw's husband also co-founded a sustainable consumer goods company, The Honest Company alongside Brian Lee, Sean Kane, and American actress Jessica Alba in 2011. The company is based in Los Angeles, California, and was valued just shy of $1 billion as of October 2017.
Jessica Capshaw Is a Mother of Four
The Brown University alumn has a blooming family of four children. She and her husband, Gavigan, welcomed their first child, a son, in 2008. They named their sweetheart: Luke Hudson Gavigan. 
Capshaw also gave birth to two daughters consecutively: Eve Augusta Gavigan, 10, and Poppy James Gavigan, 8.
The actress announced her fourth-time pregnancy in 2015 on her Instagram when she posted a photo of her family at a Christmas tree farm.
She captioned "This year our family has reason to further broaden our smile...baby number four is on the way!!"
The The Practice actress welcomed her third daughter, and fourth child, on May 2, 2016, and named her Josephine Kate Gavigan. 
Alongside the picture of her baby, she wrote on her Instagram: "My heart is so full of love that it threatens to burst." 
Jessica Capshaw on Raising Her Kids
Two decades and four kids into their marriage, Capshaw and her husband are pretty great at parenting now, but it didn't start out that way. 
"The first couple years you actually aren't a good snack mom. You bring the orange slices and no one likes them. Then you carry your orange slices home, and it's sort of sad," she told People.
"Then you realize what they really want. So you start doing that."
Jessica Capshaw on Her Life as a Working Mother
Capshaw shared that it was a great challenge to find a balance and that one had to "work really really hard." She also does not believe in the existence of a "work-life balance" of a working mom.
"I've always said this: There is no balance to being a working-outside-the-house mom. There's probably not even a balance to being a working-inside-the-house mom," she said. 
She revealed that one has to give up on certain things to fulfill their job as a working mother.