Don Imus Retiring From Show Is One Of The Saddest 2018 Moments
bleak financial condition along with his own health struggles caused him to bring forward his retirement...He has an estimated net worth of...made largely by the help of his razor-sharp tongue...the California native also had been struggling with health...the rumors about him being dead provide had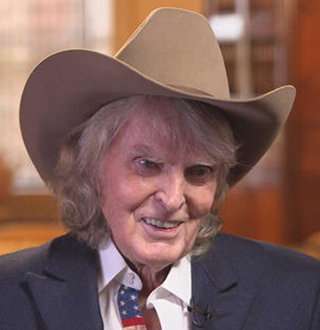 American Radio Jockey Don Imus has been in the spotlight for around five decades for his sneaky shock jockeying added with insult humor in his popular morning program, which has made him one of the most listened voices in America. However, after five decades in the broadcasting career, Imus is finally waving us goodbye.
American philanthropist and RJ, Don Imus is the famous voice behind the show Imus in The Morning which went on air for the first time in 1971. Prior to taking helms of Imus In The Morning, he had previously worked as radio disc jockey for various radio stations in California; KUTY, KJOY, and KXOA. 
Imus In The Morning Show: Last moment of Imus in his morning show (Published on Mar 29, 2018)
Also, an accomplished author, he has authored several books, which includes God's Other Son (1981), Jimmy the Wags: Street Stories of a Private Eye (1999)  and Two Guys Four Corners:: Great Photographs, Great Times, and a Million Laughs (1997). He is also a singer/songwriter and has recorded three albums, '1200 Hamburgers to Go', 'One Sacred Chicken to Go with Anthrax,' and 'This Honky's Nuts.'
Find Out: Laura Coates Bio Reveals! Flaming Married Life With Husband, Escalating With Age
He was inducted into the National Radio Hall of Fame in 1989 and has won four Marconi Awards along with being named as one of the 25 Most Influential People in America by Time magazine in 1977.
How Don Imus Got Introduced To The World Of Radio Jockey?
Californian John Donald Imus Jr, was born on July 23, 1940, to mother Frances E. and father John Donald Imus Sr. He had a younger sibling named Fred. His parents got divorced which negatively affected Imus' state of mind.
He was enrolled in multiple schools in his teen years as a result of his poor performance in school. He dropped out from high school and joined the Marine Corps in 1957. He got discharged from the Corps in 1960.
Know More About: Carl Azuz Wiki: CNN Journalist's Age, Wife, Family, Salary & Untold Facts
Imus struggled for his living in early days; he worked as a window dresser, rock 'n' roll musician and brakeman for Southern Pacific Railway Road. An injury while working at Railway Road earned him a cash settlement and opened his doorway to the world of Radio Jockey.
Don Imus Retiring From Imus In The Morning
The radio host famous for his trademark 'insult humor' in his show Imus in the Morning has earned tons of popularity. But his first show was a short-lived one as it was on air for only six years as he got fired over frequent absenteeism and his addiction to drugs and alcohol.
But the show was such a hit amongst the audience that it led WNBC to rehire him in 1979. Over the years, his show has got bigger and better and has been nationally syndicated. Not just that, the show also got a TV adaptation after he was hired by MSNBC.
But the controversial man couldn't get away with the backlashes for his savage humor. His past again resurfaced, and moreover, his present was not much better either. He was fired again, this time by MSNBC over a 'sexist and racist' comment made on Rutgers Women's Basketball Team in 2007.
Discover: Family Man Richard Wilkins Fourth Wife In Line? Heating Affair To Partner Revealed
But that didn't stop him from continuing his legacy. After MSNBC, he was seen in Fox Business Network. He continued delivering his entertaining doses of humor amongst his audiences with WABC-AM until 2018.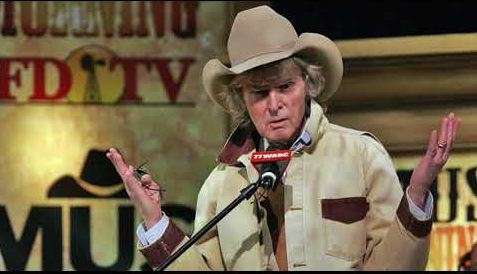 Final Moments of the Show: Don radio jocks for the last time in Imus In The Morning Show (Photo: YouTube)
And, in January 2018 he announced he was retiring from the show because of financial struggles of the show's syndicating company Cumulus.
Also Read:  Michelle Wolf Details; From Married Status To Ethnicity | A Bio
Initially, the legendary broadcaster had made plans of continuing till the December of 2018, but bleak financial condition along with his own health struggles caused him to bring forward his retirement. 
Broadcasting the last episode of Imus In The Morning on 29 March 2018, he said he was retiring and in trademark fashion stated: 
'I know in my heart there's been nobody ever better on the radio than me. I mean that. I'm telling you how it is. Nobody ever did this – nobody – but it wasn't me who did this. I'm gonna miss you'
The veteran aged 77 had managed to crack a joke even at his departure and was his own self, hyping himself up--even after 50 years in the radio.
Don Imus' Huge Net Worth 
Don Imus has earned not just plain adulations and fame, but also hard cash, as evinced by his net worth.
The respected radio host lives in a luxurious apartment house on the Upper East Side of New York worth $16.9 million. He also owns an 8,400 square foot mansion worth 30 million dollars which is up for sale.
Another Retiring Journalist: Leon Bibb Stayed Married To Wife Through Thick & Thin; Family, Retirement And Facts
He has an estimated net worth of $35 million, primarily made by the help of his razor-sharp tongue.
Don's Health Complications: Is He Still Alive Or Dead?
After entertaining the mass for 47 years of his life, the American shock-jock parted ways with his viewers once the last episode of his show broadcasted on 29 March 2018. Despite reasoning about his company being unable to pay him as his reason for retiring, the California native also had been struggling with health issues which seemed to bring forward his plans.
In 2009, while working with Fox Business Network, he revealed that he was diagnosed with Stage II Prostate Cancer. Despite his cancer diagnosis, the man didn't lose his enthusiasm for what he had been doing and continued entertaining the audiences. Moreover, there have been various unconfirmed reports of him being admitted to hospital in regards to his alcohol and substance abuse, which even spread a hoax about him being dead since his retirement.
However, the rumors about him being dead provide had little substance to it and the old man is still alive and kicking--enjoying his retirement along with his family members.
Don Imus's Near-Perfect Family Life--Wife, Son, And Daughter Make It Happy One
Don Imus hasn't been in much controversy when it comes to his relationships as much as he has been for his sneaky humor. He lives a happy married life with his second wife American actress Deirdre Coleman since 1994.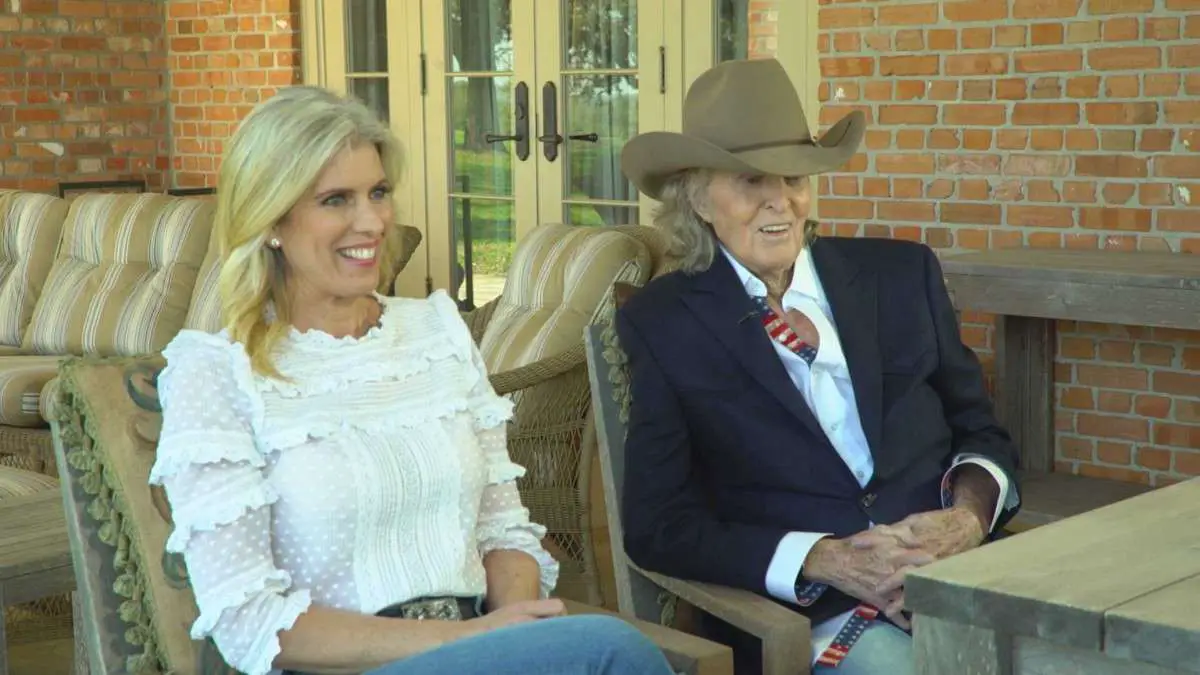 Husband & Wife: Deirdre and Don Imus on CBS Sunday Morning (Photo: Medium.com)
He was first married to Harriet Showalter in 1969. He has three children, Ashley, and Elizabeth from his first marriage and Fredrick Wyatt from his second marriage.
Retired FBI Agent: Retired FBI Agent James Fitzgerald Personal Life | Once Married, Wife To Be Is A Stunner
His daughter Elizabeth Imus is the author of the book Etiquette For Idiots (2013), in which she shares her story which also includes her father, Don. And his son Wyatt Imus is a household name in Texas Rodeo scene having won the Texas Youth Rodeo Association's Tie-Down (calf-roping) Championship in 2016.
The veteran broadcaster has everything he wants in his life, a partner by his side, children who are moving places and ample money in the bank.
Here's to wishing him a happy retirement!