Retired FBI Agent James Fitzgerald Parted Ways with First Wife after the Unabomber Case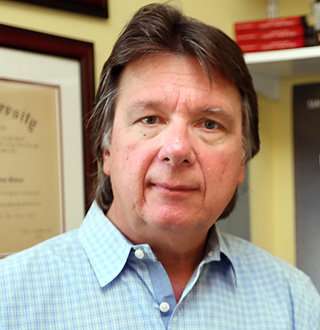 Retired FBI agent James R. Fitzgerald was the man who led the FBI on an 18-year chase for one of the most notorious criminals in modern history​​—Theodore John Kaczynski (The Unabomber).
With the Unabomber's capture, the two-decade-long terror ended, but it also took its toll on Fitzgerald's marriage with Ellie Fitzgerald.
The Unabomber Case Hindered Marriage
James Fitzgerald married Ellie Fitzgerald in 1976 and welcomed three sons. But the nature of his work, especially the Unabomber case, hindered his family. 
His job needed him to travel to various places and stay away from home for days. This had a severe impact on the relationship with his wife. Therefore, he and his wife divorced after his team solved the case.
Unfortunately, my wife and I did divorce post-Unabom. It was very sad & difficult for both of us & our 3 boys. However, we remain friendly to this day. The raising of our sons to adulthood was our primary goal. We succeeded. She's a great person & we have 3 great kids. — James R. Fitzgerald (@JFitzJourney) January 27, 2018
They parted ways in amicable terms and chose to co-parent their children. 
New Partner: Natalie Schilling
In 2017, the Discovery series Manhunt: Unabomber brought Fitzgerald to the media's attention once again. And his new fiancée, Natalie Schilling, also got coverage. The series was based on real-life events during the unmasking of the Unabomber. 
Sam Worthing portrayed Fitzgerald, while Lynn Collins portrayed Natalie Schilling, who helped Fitzgerald decode Kaczynski's writing.
Natalie is a linguist at Georgetown University in Washington; her primary areas of interest are ethnic, stylistic, gender-based variation in American English Dialects, and Forensic Linguistics. 
While the couple's news in the media is scarce, Schilling and Fitzgerald haven't married yet.
They were frequently seen in press events of the shows such as Manhunt and Criminal Minds. Their first public sighting was back in September 2014 during a Criminal Minds press event.
How Did he Capture Kaczynski?
Theodore John Kaczynski, aka Ted, was a careful domestic terrorist and a mathematics genius.
He never left behind any traces of his mailed bombs that cumulatively killed three people and injured twenty-three between 1978 and 1995. But he did purposely leave behind misleading clues in them and called them his manifesto.
The detailed study of the manifestos then led to the uncovering of the criminal mastermind.
Fitzgerald deduced specific facts about the cold-blooded murderer from his manifestos, such as the fact that the Unabomber was 'obsessively careful' in writing, frequently causing minor mistakes, like a coma after a sentence or the exclamation mark that was supposed to be a question mark.
The findings were publicized on national television for the world to see.
Eventually, Ted Kaczynski's sister-in-law recognized the writings and revealed his identity to the FBI. Her husband didn't believe her initially, but the term that finally convinced him was a quote, "cool-headed logician," a phrase Ted used during his college days.
After successfully locating his cabin, Kaczynski was arrested on April 3, 1996. He serves eight life sentences in prison without the possibility of parole.
Fitzgerald took a laid-back approach to his career post-Unabomber.
After the famed capture, the FBI profiler helped develop training programs and tools to improve the FBI's threat assessment capabilities. He also remained relatively off the media radar, going only as far as to work as a consultant in media productions of crime series such as Criminal Minds and Sleepy Hollow.