What Is Adore Delano Doing Now? Inside the Drag Queen Rockstar's Life
Adore Delano is the finalist of 'RuPaul's Drag Race' season 6.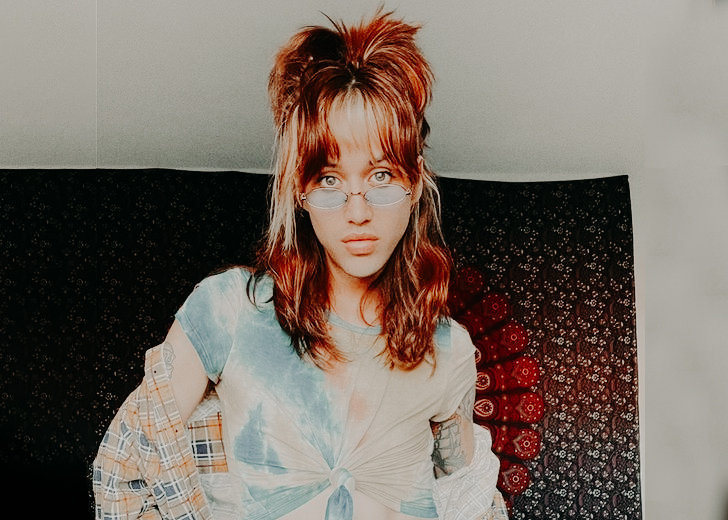 Adore Delano, a drag persona of Daniel Anthony 'Danny' Noriega, rose to fame from RuPaul's race. She garnered attention as the first contestant to withdraw from the second season of RuPaul's Drag Race All Stars.
However, the drag completion wasn't the first television show for Delano; she had already starred in American Idol. 
Adore Delano Before She Appeared in RuPaul's Show
Delano made her television debut as a participant in the sixth season of American Idol in 2007. She used her real shortened name, Danny Noriega, at the moment. 
In her first attempt, the television personality couldn't go beyond Hollywood Rounds. She returned to the show's seventh season and got selected after singing 'Proud Mary' by Creedence Clearwater Revival in the audition.
She got to the top 16 before being eliminated after performing in 'Tainted.' Though disqualified, the drag musician made headlines with her notorious "Some people weren't liking it" comment directed at Simon Cowell.
Her sassy comment gained the attention of comedian Rosie O'Donnell, who invited her to the R Family Vacations cruise. She utilized the opportunity to channel her Adore Delano personality that she was perfecting since her teenage.
Thankfully, her mother and her family members normalized her coming out at 12 and let her embrace her inner self. As a result, the 31-year-old went to West Hollywood nightclubs from 18 and extracted inspirations from drag queens.
She was 21 when she first performed as a drag at Micky's in West Hollywood and took the drag job professionally. Three years later, she became a cast of RuPaul's Drag Race season 6.
Delano Left the Drag Competition Voluntarily
In 2014, Delano made her drag race debut through RuPaul's Drag Race. She battled her way through the challenges and reached the top three. She ended up being a runner-up, losing to Bianca Del Rio. 
The same year, the Azusa native spearheaded her musical career, releasing her first debut album Till Death Do Us Party on June 3, 2014. She dropped her second album, After Party, on March 11, 2016. 
In August 2016, Delano joined the cast of RuPaul's Drag Race All Stars season two. However, she elected herself out of the show in an unprecedented fashion, securing the 9th position after thorough criticisms. 
In the finale, 'I Adore You' songstress regretted her decision and admitted so to RuPaul. She even hinted to be a part of another season. However, she never made a comeback — albeit almost appearing in the show's season 6.
Adore Delano Is Working on a New EP
Since her departure from drag competitions, Delano is focusing on her musical career and business endeavors. She released her third album, Whatever on August 21, 2017. 
Then on June 26, 2021, she took to Instagram to hint at her new EP Dirty Laundry. Posting a sneak peek from the record's song 'Rolling Stoner,' she announced that a new project was on its way. 
The drag queen also performed on a song from the album at the Savage X Pride event on June 24, 2021.
Since her childhood, Delano wanted to pursue a musical career.
Her affinity towards music grew because of her late estranged father. His taste in the '60s and '70s classic rock heavily influenced her, and songs from Britney Spears, Spice Girls, and Marilyn Manson sharpened her musical sensibilities.
Now, she uses her musical capabilities to manage nationwide tours and concerts. When she is not singing, Delano focuses on her exclusive merch, comprising customized apparel and signed prints. 
The enterprise is bound to enrich her net worth, estimated to be at $300 thousand as per Celebrity Net Worth.