How Being Perceived as Gay Shaped Marilyn Manson's Music
Manson attended a Christian school where he was beaten by other kids who thought he was gay.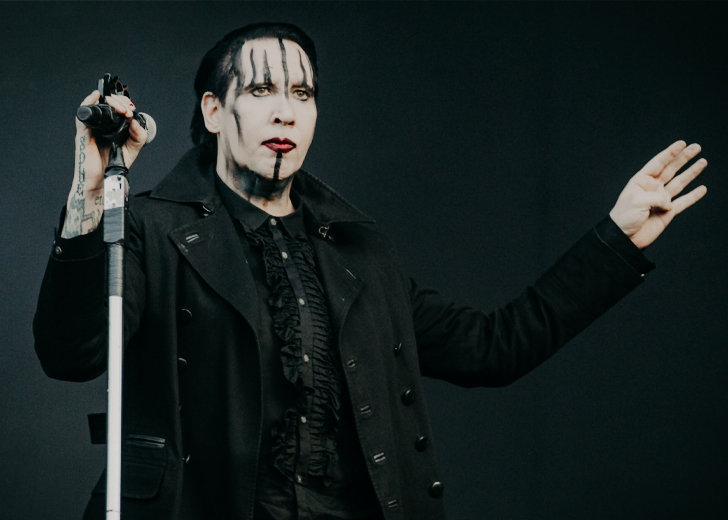 Brian Hugh Warner, known to most by his stage name Marilyn Manson, had much of his music and career revolve around controversy. While the lyrics of his songs have often made him a target for media and politics, he has also garnered the love of millions of fans all over the world.
Back in 1999, Manson was on the receiving end of a lot of negative attention when the media blamed him in the wake of the Columbine High School massacre
His music was seen as the thing that instigated the duo, Eric David Harris and Dylan Bennet Klebold, to violence. It seemed natural to many as Manson's songs appealed to alienated individuals and those who had trouble fitting in.
Manson Was Bullied Because Other Kids Thought He Was Gay
Manson's songs have a dark tone to them, often involving matters relating to sex, death, and teenage alienation. The singer has always been open about the things that shaped his lyrics.
He had a difficult childhood that was further exacerbated by an unhealthy upbringing. His father was a Vietnam veteran and when he returned from the war zone, he had brought about the aftereffects of years of violence and war.
'The Beautiful People' singer found it increasingly difficult to navigate life when he was sent to a Christian school he hated.
He couldn't fit in with the others, as he was frequently beaten up by other kids who thought he was gay. There, he developed a deep loathing for religious dogma.
That might have been one reason for Manson's controversial statements about Christ, his love for satanism, and his bizarre and debatable practices during his performances on stage.
In fact, Manson says the reason he created his alter ego and started performing was because he couldn't fit in.
I think one of the reasons I got on stage was because I have a hard time relating to people.It was a matter of being invisible as a kid. I didn't have to create an alter-ego, I had to create an ego because I didn't have anywhere I could be.
Manson's feelings of alienation didn't seem to abate for a long time and his music continued to reflect his fears and his suicide ideation. He previously revealed that he used to have extremely disturbing nightmares where he would die, hence the recurring theme of death in his songs.
Manson And His Parents
For a long time, the eponymous rock band's frontman had a rocky relationship with his parents, only reconciling much later. Eventually, the three grew close, and he moved them to California, where he could support them much easier.
Manson's mother developed Alzheimer's later in life and died after a 13 year-long battle with dementia at 68 years of age on May 13, 2014.
The musician married Dita Von Teese, the Queen of Burlesque, on December 3, 2005, and divorced two years later on December 29, 2007. She revealed the reason for their separation to be infidelity and drug abuse.