Trixie Mattel Has Amassed Substantial Net Worth from YouTube, Music, and Entrepreneurship
The winner of 'RuPaul's Drag Race All-Stars' has a flourishing net worth.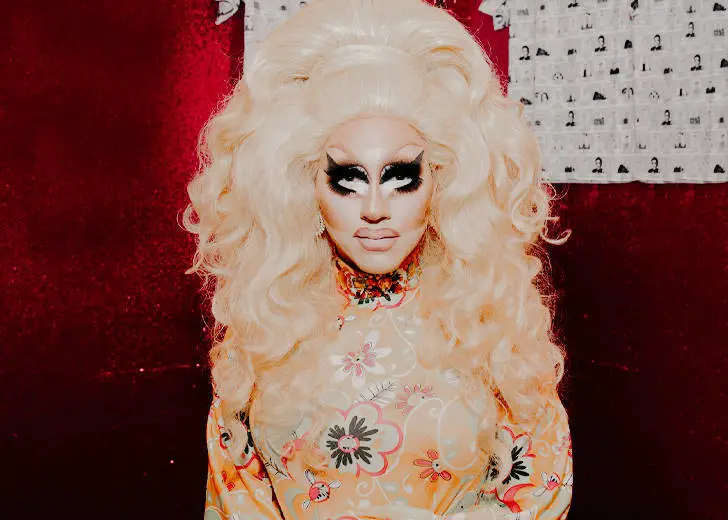 Brian Firkus' drag persona Trixie Mattel is arguably the most happening drag superstar on the planet. She got her shot at fame when she won the third season of RuPaul's Drag Race All-Stars after she placed sixth on the seventh season of RuPaul's Drag Race.
All that was back in 2018, though. Since then, the drag superstar has moved on to bigger and better things. In the process, she has gained even more fame and a handsome net worth. 
Finding Fame through RuPaul's Drag Race
The Milwaukee, Wisconsin native first found fame courtesy of RuPaul's Drag Race, and although it paid little upfront, the traction she found in the industry because of the show was priceless. 
According to Reality Blurred, the reality show cast members were paid $400 per episode for their first season, and a five percent increment was awarded each season after that. 
Following her time at the seventh season of the reality show, she was invited to RuPaul's Drag Race All-Stars, vetted head-to-head against other popular drag queens. Much to her fans' joy, she bagged first place this time. 
Social Media Sensation
Thanks to the now mainstream appeal of drag, Mattel has also enjoyed the social media limelight. With 2.3 million followers on Instagram and almost 1.3 million subscribers on YouTube, it is fair to call the drag queen a social media celebrity. 
Her impressive reach on social media also earns her handsome sums. According to Social Blade, her YouTube channel alone rakes about two thousand to over thirty thousand dollars every month. 
Another outlet reported Mattel charges just over seven thousand dollars for a single sponsored post on her Instagram handle. 
Music, Shows, And Business Interests
Apart from all that, Mattel also regularly conducts drag shows and even has her own documentary on Netflix. The one-and-a-half-hour-long title is dedicated to exploring the personal life of the drag superstar. She also has shows lined up for as far as 2022. 
The gay icon is a supporter of the LGBTQ+ community, and in that regard, she is also the proud co-owner of This Is It!, one of the oldest LGBTQ+ bars in the United States. 
The bar also happens to be the first LGBTQ+ bar that Firkus visited after turning 21. It was also recognized as the site of the Wisconsin LGBTQ History Project's first permanent public display in 2019. In conversation with Milwaukee Journal Sentinel, Mattel revealed:
A lot of drag queens (in Milwaukee) made This Is It! our happy hour moment before we had to put on the wig and go do the drag show.
The list doesn't end there! Mattel is also a Country singer with two EPs in the Billboard 100. Her first EP, Two Birds, peaked at #68 on Billboard, while her second one, One Stone, peaked at #64. Not to mention, she also has her line of merch and cosmetics. 
Thanks to her diverse range of products and talents, the drag queen has a massive net worth of ten million dollars, according to Celebrity Net Worth.