Was Jimmie Walker Married to Jere Fields? Into His Love Life
Jimmie Walker feels marriage is nothing but a sham.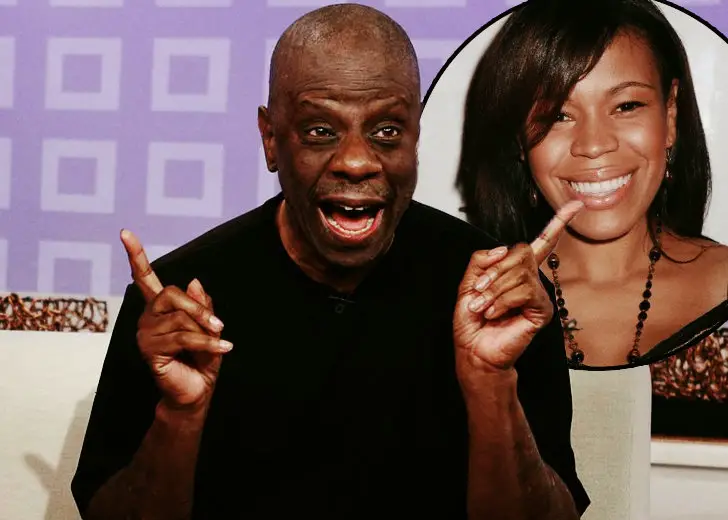 American actor and comedian Jimmie Walker's relationship has always been a subject of discussion. Fully committed to his job, Walker has expressed little to no interest in getting married or being in a relationship.
Despite that, gossip about his personal life remains active. And, with that, the question arises, who is he dating? And, was he ever married to American actress Jere Fields.
Walker and Rumored Wife Jere Fields Were Never Married
Walker and Fields have often been taken as husband and wife. But, it turns out the two have never been married.
The misconception of their relationship started after their convincing and compelling appearance as a couple on the Tattletales show in 1982.
Tattletales was a CBS game show where celebrities appeared together with their spouses to answer various questions and win money for the audience.
So, when Walker appeared with Fields on the show, it stirred confusion among many people, and people concluded that the two were married to each other.
The comedian shed light on his marital status during his appearance on The Wendy Williams Show on June 27, 2012. On the show, he confirmed that he had never been married and never fathered any children.
He Reportedly Dated Ann Coulter
Around 2013, rumors began spreading about the alleged relationship between Walker and a far-right political commentator, Ann Coulter.
But this was quickly dismissed by Coulter in an interview with Huffington Post in October 2013.
She clarified that they were nothing more than great friends and jokingly said that Walker was behind the alleged relationship rumors.
Yeah, he is the one spreading that rumor. No, we are great friends, we do a lot of stuff together. We are dates. And yeah we're probably at the TV Land Awards dinner which is so fun and he is so hilarious, so I see him a lot when I'm in L.A. But we are not technically dating.
The rumor of their alleged relationship again popped up in 2017.
In an episode of the Entertainment Weekly's Untold Stories in April 2017, Good Times producer Norman Lear sat down with Black-ish creator Kenya Barris and stated that Walker was dating Ann Coulter.
Lear even said that he went on a double date with Walker and Coulter.
However, Coulter quickly falsified the claim; she went on to address the rumors on her Twitter on April 5, 2017, and said that there was no romance between them.
His Relationship Status Now
No news or information on his current dating status or his girlfriend has come to the surface for now.
It seems like Walker is devoting much of his time to his career as a comedian and an actor.
With each stand-up tour lasting about 5-6 months every year, he has hardly left himself any personal time to raise a family.
In a nutshell, the comedian looks to keep himself on a quest to reach the top without any distraction from a relationship, family, kids, or wife.
He has also strongly expressed his views against marriage and why he chooses to remain unattached.
In an exclusive interview with Closer Weekly in 2018, Walker explained that marriage was nothing but a sham that would eventually lead people to be angry, hostile, and prone to destruction and losing what he has worked for.
 I just don't believe it works. The majority of my friends are divorced, hostile, and angry. They lost the house they worked their a-s off to get. I don't see the fun of it.
However, this does not mean that Walker has not been in any relationship. During his appearance in The Wendy Williams Show in June 2012, he stated that he had had his fair share of girlfriends.