Who Is D'Angelo Russell's Girlfriend? All about the NBA Star's Relationships
D'Angelo Russell is dating model Laura Ivaniukas.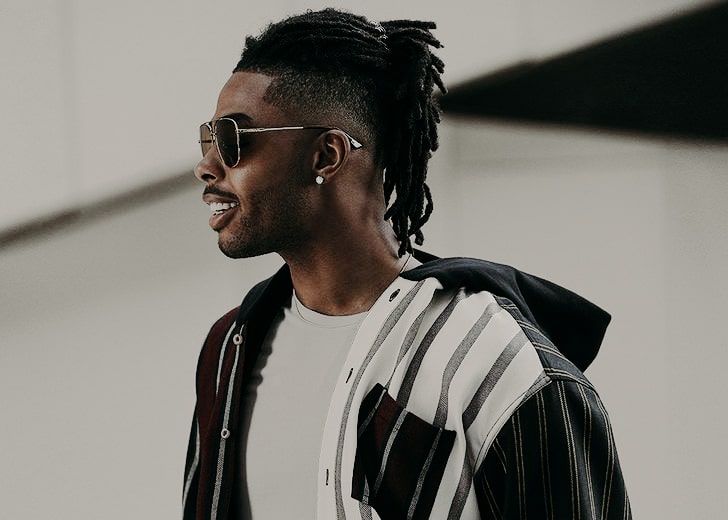 Minnesota Timberwolves star D'Angelo Russell was recently spotted on Miami beach alongside girlfriend Laura Ivaniukas. Ivaniukas, a model, and Russell have been dating since at least June 2020.
Russell had thrown his girlfriend a birthday party for turning 22 in May 2021 and recently went on a trip to California's Napa Valley. They often share snippets of their life together on social media.
Past Relationships
The NBA star has been in several relationships before getting together with Ivaniukas.
His earliest known relationship was with Niki Withers, an outside hitter who played for the University of Southern California (USC) and Cal State Fullerton.
Withers and Russell broke up in 2017, and their split came about after he was seen cozying up to television host Jennifer Leon.
The end of their relationship didn't seem to be amicable as Withers took to Twitter to write "L O L" after Russell being traded from Lakers to Brooklyn Nets was announced.
Russell moved on not long after his breakup with Withers and started dating Janay Bankston. According to TMZ, she is also an ex-volleyball player who played at Cal State Stanislaus.
Unfortunately, his relationship with Bankston didn't last long, and he dated Gabby Engersgaard in 2018. 
The two initially kept their relationship low-key but were spotted together on several occasions, including in a Yankees game.
After roughly a year of being together, the two went their separate ways. Engersgaard revealed she and Russell called it quits right before Russell hit free agency.
Russell was later rumored to be dating an IG model named Tayla Fernandez after he commented on her photo.
Nick Young's Fallout With Iggy Azalea
Russell was regarded as a super rookie when he was drafted into the NBA. But more than his promising future, what made him internet famous in his early days was him releasing a video of his then-teammate Nick Young talking about his infidelity.
Iggy Azalea, who was engaged to Young at the time, called it off in June 2016 and started dating French Montana. She took to Instagram to talk about the incident.
Unfortunately, although I love Nick and have tried and tried to rebuild my trust in him — it's become apparent in the last few weeks that I am unable to. I genuinely wish Nick the best.
Russell was reportedly isolated by his Lakers teammates for releasing the video and many even attributed the team's poor performance that season to the incident.
Young later said in a statement that he was willing to forgive Russell since they were a team.
Russell, too, expressed regret for his actions and shared he would to do his best to earn back the trust he had lost.
I know if I've lost anybody's trust, I'm going to work my tail off to gain it back, because that's something you need for a winning team. You need everybody to trust each other. You need the first guy to trust the 15th guy, and that's my intention.