Businessman Rohan Oza Is Ready to Get Married after His Last Breakup
'She was fantastic, but it just didn't work out,' Oza about his last girlfriend.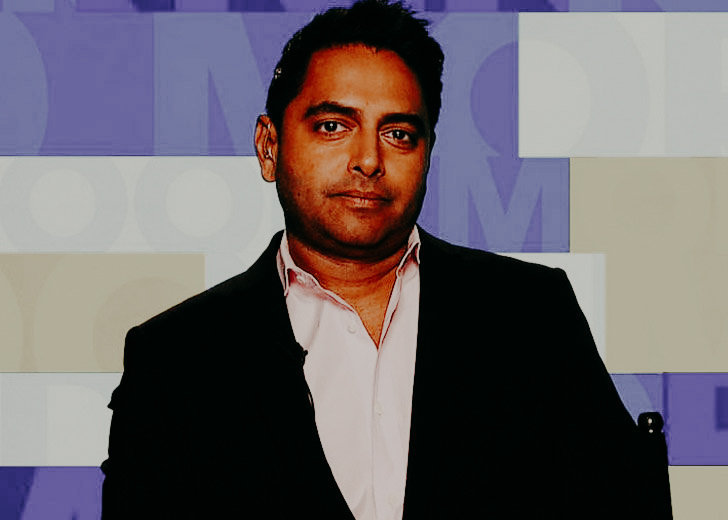 Businessman Rohan Oza, who is often referred to as "Hollywood's Brandfather," has brought together various brands and products with renowned celebrities for endorsement over the years.
Some of his most known deals include 50 Cent's endorsement of Vitamin Water, Jennifer Aniston's endorsement of Smart Water, Justin Timberlake's endorsement of Bai Brands, and Beyonce's endorsement of WTRMLN WTR.
A hugely successful man with a name for himself in the business world, Oza revealed in an interview with The Man magazine that the next big step in his life was to get married.
Oza Is Now Ready to Settle Down
Talking to The Man magazine in April 2019, Oza revealed that he wasn't looking for a relationship for PR purposes. Instead, he was serious about settling down.
When asked by interviewer Sonali Velinkar Kamat regarding whether Oza was ready to date or get married, the Shark Tank's Shark answered by saying, "You know what, let's go with: To get married!"
He further hinted that he was single at the time and hadn't dated seriously after breaking up with his last girlfriend. "She was fantastic, but it just didn't work out," he told about his ex-girlfriend.
Oza had been on a date at Soho House during his time in Mumbai in 2019.
His Former Dating Details
The businessman has kept his previous relationship and girlfriend details under wraps so far.
However, the businessman was rumored of dating Sarah Hallock. The two were first spotted together at an art exhibition in Montauk in 2015.
Hallock also posted a picture of the alleged couple for her birthday in 2016. The picture was accompanied by the text, "surrounded by so much love this birthday."
Adding to that, she has attended few dance parties that Oza is known to throw every once in a while.
But despite the speculations, the two never confirmed the relationship publicly.
Who Is Sarah Hallock? Oza's Rumored Ex-girlfriend
Hallock is the founder of Cinnamon Health and offers her services as a sports nutritionist and holistic health coach.
She graduated from the Institute of Integrative Nutrition, where she learned innovative coaching methods, practicing lifestyle management techniques and dietary theories. 
Before establishing Cinnamon Health, she worked as the brand director at Vitamin Water [one of Oza's biggest brand successes] from 2004 to 2008. She also served as the vice-president of marketing for Bai Brands with Oza.
After leaving Bai Brands, she worked as the co-president and COO of the marketing and advertising company JWALK from 2012 to 2014. Then, she served as the vice-president of marketing at WTRMLN WTR.
How Much Is the Eligible Bachelor Worth Today?
Oza has contributed to making some of the most iconic brands in consumer packaged goods (CPG) brands. He has brought in celebrities like 50 Cent, Beyonce, Justin Timberlake, and Lebron James, among others, to endorse products like Vitamin Water, Smart Water, Bai Brands, and WTRMLN WTR.
Aside from being a shark in ABC's Shark Tank, one of his career highlights is selling Vitamin Water to Coca-Cola for $4.2 billion in 2007. He has also helped build and introduce healthier products to millions of people through his venture firm, CAVU Ventures. 
Oza has a net worth of $200 million with all his investments, business, and works.