Rohan Oza Has Helped Multiple Brands Skyrocket Their Worth
Rohan Oza is one of the most successful marketing people in the world. Dubbed "Hollywood's Brandfather" by the Hollywood Reporter, he is the man behind some of the iconic brands like Vitamin Water, Smartwater, Popchips, and WTRMLN WTR.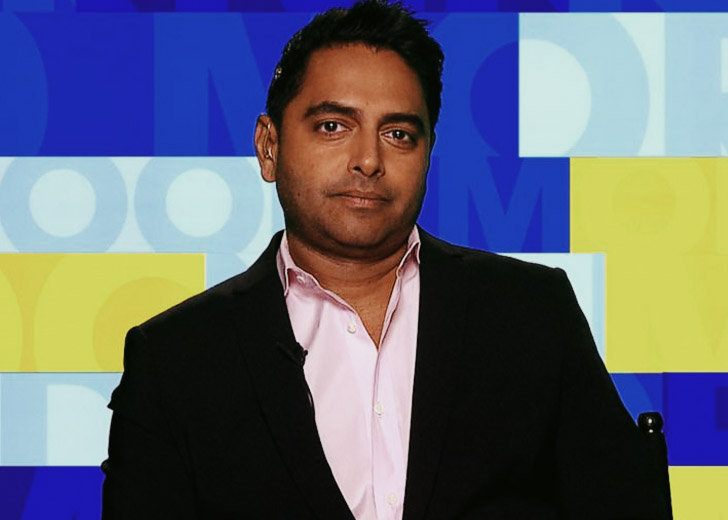 Rohan Oza is one of the most successful marketing people in the world. Dubbed the "Hollywood's Brandfather" by the Hollywood Reporter, Oza helped build some of the most iconic consumer packaged goods (CPG) brands by partnering them with top celebrities like 50 Cent, Beyonce, Justin Timberlake, Jennifer Aniston, and Lebron James, among many others.
Over the course of his career, Oza has played a big role in building powerhouse brands like Vitamin Water, Smartwater, Vita Coco, Popchips, WTRMLN WTR, Chef's Cut Real Jerky, and Bai. He is also co-founder and managing partner at CAVU Venture Partners, one of the top venture firms that supports your CPG and promotes healthier living.
Oza Started His Career in an M&Ms Factory
Rohan Oza is of Indian descent and was born in Zambia. He grew up in England, where he studied in Harrow School, a famous private boarding school. Having completed his school education, he furthered his studies at Nottingham University.
After graduation, his first job was on the manufacturing side of a factory for Mars' M & Ms. There, he realized that he wanted to get into marketing and asked his boss if he could. The boss turned him down, saying he did not have the necessary marketing skills. This then prompted Oza to move to Michigan to earn an MBA from the University of Michigan.
As An Executive, Oza Helped Sprite Reach New Heights
Having completed his MBA, Oza worked as an executive at Coca-Cola. Initially, he was part of a team that helped make Sprite one of America's coolest brands. He reached out to American artists and NBA athletes, helping promote Sprite on basketball courts and concerts. During that time, Oza helped sales of Sprite grow more than 30%.
He was then moved to another one of Coca-Cola's brands, Powerade, where he resigned from Coca-Cola shortly after. In an interview with Business Insider, Oza opened up that he decided to resign before Powerade fired him as he wasn't very corporate.
After handing in his resignation letter, Oza became a partner at Vitamin Water in 2001.
Oza's Marketing Brilliance Gave Vitamin Water's Sales A Big Boost
When Oza first joined Vitamin Water, it was still small and made $25 million in revenue annually. He was aware of the product's potential and turned to celebrity to promote the product. He reached out to Curtis Jackson, a.k.a 50 Cent, in hopes of striking a deal with iconic music artists. 
Since Oza couldn't afford to pay 50 Cent for what he was worth, he entered into an equity partnership with the American rapper. With Oza's marketing genius, Vitamin Water sales skyrocketed to $700 million a year in 2004.
In 2007, Coca-Cola bought Vitamin Water for $4.2 billion.
How Much is Rohan Oza's Net Worth?
As one of the most successful people in marketing, Oza has built multiple iconic brands. His venture firm, CAVU Ventures, became one of the fastest-growing venture funds in the CPG space and has partnered with brands like Vital Proteins, Beyond Meat, Bai, and Nulo, among dozens of others.

Rohan Oza with CAVU Ventures co-founder Brett Thomas (Photo: CAVU VENTURES) 
Throughout his career, Oza has added to the value of multiple brands. Some of the most successful ones are Vitamin Water, which sold for $4.2 billion to Coca-Cola in 2007; Bai Brands, which sold for $1.7 billion to Dr. Pepper Snapple in 2017, and Beyond Meat which was worth about $5 billion in November of 2019.
According to Celebrity Net Worth, this marketing genius is worth $200 million!