Asian Celebrities Come Forth to Support Sandra Oh Following Her Passionate Speech at 'Stop Asian Hate' Protest
Following Sandra Oh's passionate speech at a "Stop Asian Hate" protest, Asian celebrities have come forward to support her, expressing they are on the same page.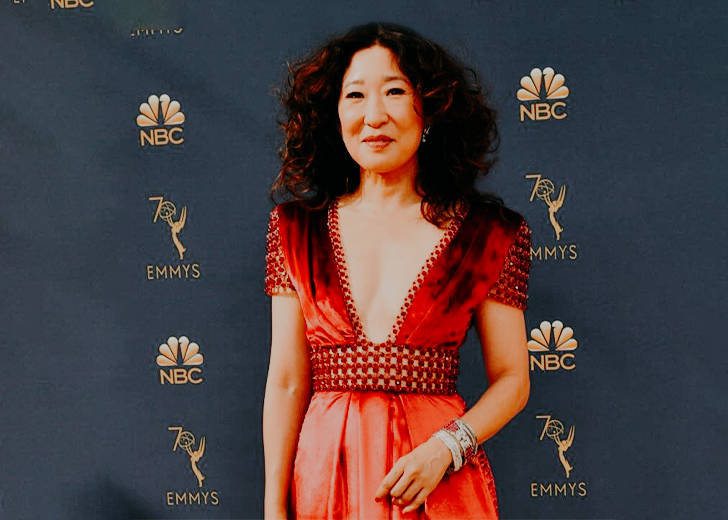 Ever since Grey's Anatomy alum Sandra Oh made a passionate speech at the "Stop Asian Hate" protest in Pittsburgh on Saturday, March 20, 2021, people from all across the globe have been putting out their personal opinions on the internet regarding the actress's stand for Asian Americans.
Many influential personalities, especially Asian celebrities, have come forward to support Oh, expressing they are on the same page. 
"Let's go, Sandra Oh!," Daniel Wu, the Chinese film industry's leading star, tweeted on March 21, showing his support on Oh's statements.
On the same day, Canadian actress Chantal Thuy, of Vietnamese ancestry, took to Instagram, firmly echoing the thoughts of the Killing Eve actress and thousands of other Asian American people on the "Stop Asian Hate" matter.
In her Instagram post, Thuy posted a video clip of Oh leading the protest and quoted Oh's trending line on her caption.
Her caption read, "@iamsandraohinsta "I am proud to be Asian. I belong here." —Sandra Oh📍#StopAsianHate rally in Pittsburgh, Pennsylvania (📷: Kristina Serafini/Tribune-Review) @enews."
Likewise, Jason Y. Lee, the founder and CEO of Jubilee Media, also expressed his thoughts on the matter, applauding actress Oh's courageous move. He posted Oh's protest video on Instagram and stated, "I AM PROUD TO BE ASIAN."
Lee even labeled Oh as "Our queen" in his caption, while writing:
One more time for the people in the back. 👏🏼🙌🏼 Our queen @iamsandraohinsta speaking truth, "If you see something will you help me? I BELONG HERE." 👑 #stopasianhate
Reading the entrepreneur's post, one of his followers, who happened to be Mexican, also commented that he supported the movement. The comment read, "I am Mexican and we 💯 percent support #stopasianhate #citizenoftheworld #unitity."
Lee replied to his follower, writing, "@alma814 we're grateful for your love and solidarity."
Comedian and actor Ken Jeong, born to South Korean immigrant parents, also voiced his support. The veteran actor took to Instagram to share Oh's protest video and drop his vote in favor of the "Stop Asian Hate" movement.
In his caption, he proudly wrote:
I am proud to be Asian.
The "Stop Asian Hate" protest came in light of the deadly spree shooting-spree at three Atlanta-area spas on March 16, 2021, which claimed the lives of eight. Out of those eight people, six were women of Asian descent.
Appearing in a protest in Pittsburgh, Oh spoke to a crowd and stated, "Pittsburgh, I am so happy and proud to be here with you, and thank you to all the organizers for organizing this just to give us an opportunity to be together and to stand together and to feel each other."
The highlight of the protest was when Oh led the crowd of hundreds to chant, "I am proud to be Asian."