The Real Reason Kevin Harrington Left Shark Tank Only After Two Seasons
Kevin Harrington was one of the first names to associate with ABC's 'Shark Tank.' but why was he replaced by Mark Cuban in the third season? And what is he doing now?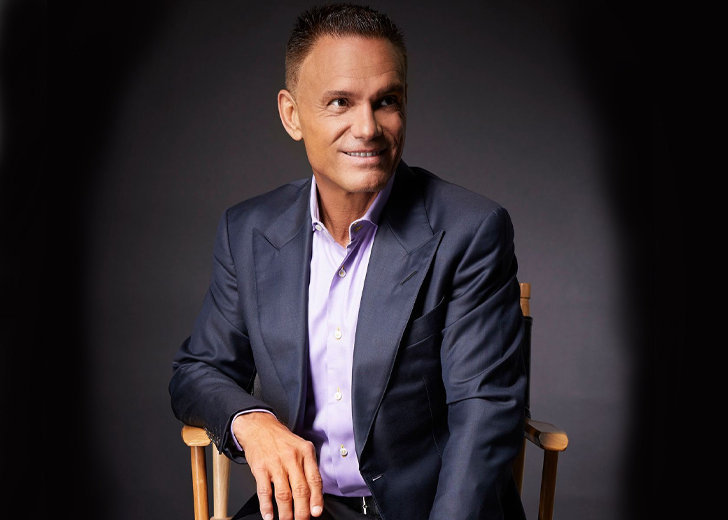 Based on an English show Dragon's Den, Shark Tank is a reality show that presents business owners an opportunity for fast-paced venture capital generation. The show operates on a simple pretext - five potential investors grill the participants about their business. If they like what the contestants are selling, they bid for a particular share of the company. 
The ABC show is a massive hit, and one of the first names associated with the show was Kevin Harrington since it started airing in 2009. With a massive net worth of $400 million (as per Celebrity Net Worth), no one could argue that Harrington was a perfect match for the show's premise. 
Affectionately referred to as one of the original sharks, Harrington was on board the project for two whole seasons before being replaced by Mark Cuban for its third run.
But why was the famed entrepreneur replaced — and who are the current investors on Shark Tank?
Kevin Harrington was Replaced by Mark Cuban in Season 3 of 'Shark Tank'
Harrington appeared in twenty episodes in the first two seasons and made many American dreams come true. With his advertising, infomercials, and distribution expertise, he merged his financial backing with his advertising know-how to create tempting offers.
RELATED: Has Kevin Harrington Separated From Wife, And Who Is His Son's Mother?
However, Daily Beast claimed in a 2012 article that Harrington was let go by the executive producer Mark Burnett and showrunner Clay Newbill because he did not make as many offers to the participating business owners as the other sharks did. Because of that exact reason, he was replaced with Cuban, who, the outlet claims, has tripled the show's entertainment value.
The show often tends to put the viewers on edge when the sharks start competing against each other to close a deal. Fortunately, that is what Cuban excels at.
In the time that he has been on-set, Cuban has made a reputation for frequently staying ahead of the curve than other sharks to win a business for himself or make deals to cut in other sharks while excluding others.
Not just that, Cuban is often blunt about his feelings for the pitch made to the sharks. He truly displays sharklike behavior in the sense that he is openly hostile toward offers with immoral or unethical business models, but on finding a deal he likes, he sinks his teeth deep.
After Kevin Harrington, Who Are the Sharks Now?
The business reality television series Shark Tank returned for its twelfth season on October 16, 2020. The series' filming was done amidst the pandemic, following COVID-19 safety protocols, from July, as per the Deadline magazine's report.
The season saw familiar faces with Barbara Corcoran, Mark Cuban, Lori Greiner, Rober Herjavec, Daymond John, and Kevin O'Leary as the main panel, while Daniel Lubetzky, Blake Mycoskie, and Kendra Scott joined the panel as recurring sharks.
Kevin Harrington Provides Coaching Now Via Social Media
For those wondering what Harrington must be doing since leaving the show Shark Tank, he has engaged himself in actively sharing his experiences, various success mantras, and mindset coaching to people.
He does this through his social media handles, especially Instagram, and by virtually appearing in talk shows and podcasts.
Most recently, on March 24, 2021, Harrington talked about how one can get in charge of their finances, providing some valuable tips on Instagram.
Likewise, the Original Shark also gave out the names of the top 5 finance books, according to him, on March 31. The books included 'Rich Dad Poor Dad,' 'The Richest Man in Babylon,' 'The Total Money Makeover,' 'The Millionaire Next Door,' and 'Secrets of the Millionaire Mind.'