Kevin Harrington Is Privy about His Wife's Identity but Quite Public Regarding Son Brian
Kevin Harrington publicly wished his wife Crystal's birthday on September 27, 2010.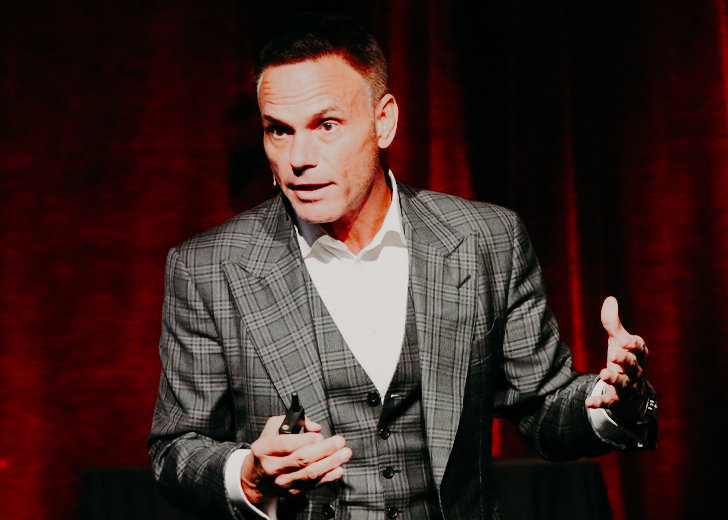 Kevin Harrington, an entrepreneur and the former original shark of ABC's reality show Shark Tank, was allegedly married to a woman named Crystal.
But, it turns out Crystal is not the mother of his son Brian Harrington.
If so, then who is the mother of his only child? And is his relationship with Crystal still going on?
Kevin Is No More Vocal about Wife on Facebook
The business executive admitted having a wife through Facebook in 2010.
To be precise, on September 24, 2010, he took to Facebook to announce that he had a good time in Vegas but was glad to be back home in Florida. He added that he had big celebrations planned for the weekend as his wife's birthday was coming up.
Three days later, Kevin posted another status where he shared that the party they had in his residence went well. He also thanked everyone for coming out.
He ended the post, writing, "Happy Birthday Crystal!"

Kevin Harrington wished his wife Crystal a happy birthday through Facebook. (Source: Facebook)
Afterward, he only mentioned Crystal in one other instance on his social media. He wrote on November 9, 2010, that it was good to have his wife home. Apparently, she was in Greece for some time.
More interestingly, all of those above-mentioned posts, which existed till November 2020, are no longer available on Facebook.
Now, the absence of his wife mentions since the last decade and the removal of content related to her can be taken to refer that things have changed in the Harrington household.
That being said, there is not enough evidence to draw a definite conclusion.
His Son Reveals His Real Mother's Identity
There is not much known about Kevin's romantic life. But when his son Brian revealed his biological mother through Facebook, it became evident that the inventor of infomercial had been married more than once.
On June 11, 2016, Brian took to Facebook to post a snap of himself and his mother on the occasion of her birthday.
Alongside the adorable photo, the dapper young Harrington wrote, "Happy birthday to my beautiful mother, Amy Harrington - love you!!"

Brian and Amy Fineman Harrington on Brian's Facebook feed. (Source: Facebook)
It turns out his mother is Amy Fineman Harrington, and the fact that her Facebook profile still carries the Harrington name implies that she might have been married to Kevin.
But, again, additional points to pitch the information are yet in the dark.
Kevin's Son Brian Harrington Is Part of Family Business
Despite keeping his love life private, Kevin frequently posts pictures and updates related to his son Brian.
On January 6, 2018, the original shark shared a picture of himself and his son on Facebook.
The candid snap featured the father-son duo sharing office space as the caption suggested that they were in business together.

Kevin Harrington (right) and Brian Harrington. (Source: Facebook)
The apple did not fall far from the tree as the younger Harrington has followed in his father's footsteps to become a partner at Kevin Harrington Enterprises.
Like his father, he works as a consultant and helps budding businesses to up the ante. 
Brian has successfully launched the business in physical and digital launches to generate well over $100 million in sales. Yes, his father's shoes are humongous, but the young Harrington seems to be doing his part in filling them in.
Brian is also a married man and shares three kids with his wife, Alyssa Harrington. Now that makes Kevin a grandfather to three adorable grandchildren.