Dr. Nicole Saphier Has a Family of Five with Neurosurgeon Husband
Dr. Nicole Saphier is married to Dr. Paul Saphier, a neurosurgeon!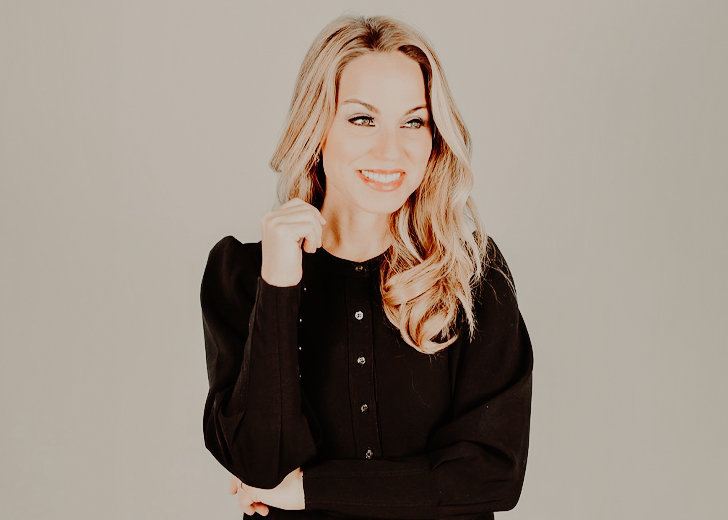 Dr. Nichole Saphire has had her share of hustles as a teenage mother aspiring to be a medical doctor. She had people telling her that having her son so early in life would ruin her career, but she was determined to prove this "notorious connotation of teenage pregnancy wrong."
She worked hard and eventually set her story as an inspiration to young women.
Her pregnancy was not the end of her story. Instead, it helped her grow into the woman she is today, a medical practitioner at one of the world's largest cancer centers.
Who Is Dr. Nicole Saphier?
American radiologist Dr. Saphier is a full-time practicing physician and a Fox News contributor.
The author of 'Make America Healthy Again' also serves as the director of breast imaging at Memorial Sloan Lettering Monmouth, a cancer treatment and research institution in New York City.
She Became a Mother as a Teenager
Born in Scottsdale, Saphire comes from a linage of attorneys, pharmacists, entrepreneurs, and shop owners. Her father is a lawyer, and her mother is a licensed counselor.
She wanted to contribute to medicine as a professional doctor, so she embarked on the journey of becoming the first medical doctor in the family, only to find hurdles lined before her.
During the senior year of high school, she got pregnant. While many believed that having a child so early would ruin her life, she found solace in having the freedom to make her life choices instead of being forced to unsafe abortion.
"The flood of emotions I experienced upon learning of my pregnancy as I started my senior year of high school was dominated by fear and shame," Saphire wrote her experience for Fox News in May 2018.
After much thought, she chose to give birth to her first baby. She welcomed her son, Nick Pagoria, in 2002 at the age of 18 - before her high school graduation.
Speaking to the Independent Women's Forum in September 2020, she explained that her decision to give birth to a son at a young age wasn't based on any political or religious belief. She added that her decision was, instead, "based on emotion and a sense of responsibility."
Dr. Saphire further added that she might have unwillingly had an unsafe abortion or hidden away from her pregnancy if the situation had happened decades ago.
But since that was not the situation with her, she felt grateful to choose life for her son.
On the other hand, she continuously kept moving towards her medical dream while still raising a child. Her determination has shown results today. 
She Is Presently Married to Dr Paul Saphier
Dr. Saphire is also a married woman now. Her husband is neurosurgeon Dr. Paul Saphier whom she met when they were attending the same medical conference in Arizona.
Nicole was in medical school, and Paul was in fellowship. Just like in the medical drama Grey's Anatomy, they met at a bar.
Moreover, Dr. Paul is a native of New Jersey who received his medical degree from Albany Medical College in Albany, New York, ranking in the top one-third of his class. He later completed his residency in Neurological Surgery at Mount Sinai School of Medicine in their Department of Neurosurgery.
The Saphire couple is together parents to two sons, making Nicole a mother of three sons. The family of five lives together.