Cheyenne Floyd and Zach Davis Become Parents to First Baby Together
Cheyenne Floyd and fiancé Zach Davis welcomed a baby boy into the world.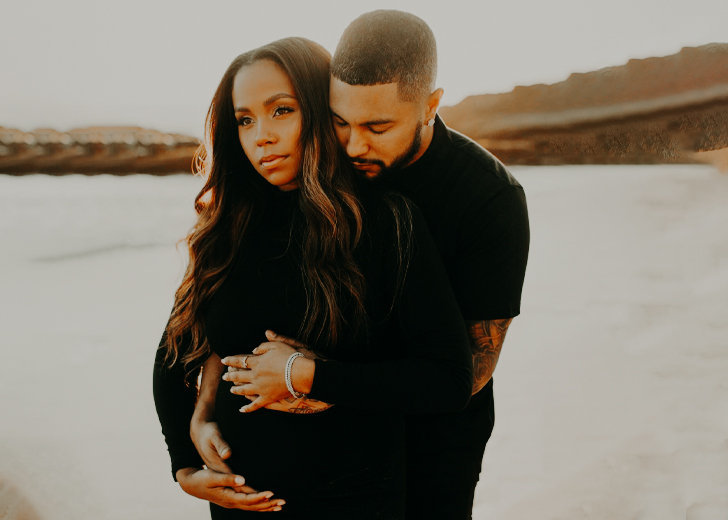 Cheyenne Floyd of MTV's Teen Mom OG welcomed her first child with fiancé Zach Davis — a baby boy named Ace Terrel Davis. 
Ace is Floyd's second-born. She is also a mother to 4-year-old Ryder, her daughter with ex Cory Wharton. 
To let her fans in on the joyous news, the reality star took to her Instagram with a beautiful pastel blue card welcoming little Ace into the world. 
The next snap in the series featured a series of Polaroid pictures from her time at the hospital. A few of those polaroids had the new mother dressed in a hospital gown with her beau beside her for support.
On the panel that followed, Floyd shared another set of Polaroids. This one featured her loud and proud baby bump. One Polaroid even saw the mother of two surrounded by her loved ones in prayer. 
The final installment of the series features perhaps the most precious Polaroid panel. The snap saw the new mother, who sported a black jumper and trousers, holding her infant in her arms.
Behind her, holding her by the hips, was her handsome hunk of a fiancé, Davis, sporting a casual white t-shirt and a pair of comfortable-looking black trousers. Of course, the family photo would have been incomplete without Ryder, who happily clung to her would-be stepfather. 
A short yet sweet statement from Floyd accompanied the expressive snaps read,
Life is complete, all praises to the most high.
The new father wasn't far behind, though. He also took to his Instagram to share the same card with his fans, followed by a panel with a few select Polaroids from his fiancée's post. 
However, Davis was a lot more expressive in the captions. He penned his definition of a brother. According to the reality star, a brother was someone who was a best friend for life, builder of forts, a teller of stories in the dark, a player of catch, and a shooter of hoops.
He then announced with great pride and confidence that Ryder would be the best sister in the world. Finally, he celebrated the arrival of his son. He wrote, 
Our cub has entered this world healthy and handsome as ever.  This was by far the best day in my entire life. [Cheyenne] thank you so much for this. My life has changed in so many ways I cannot wait to show you the world, son.
The new parents have been together for a few years now, albeit their relationship had been on and off during said years. They finally revealed that they were together back in October 2020. 
Soon after, the couple came forward with the news of their pregnancy in December 2020. 
Davis finally popped the question during Floyd's baby shower back in April. The couple has kept their fans in the loop via their respective social handles, with special posts to celebrate every single one of these milestones.