'Teen Mom' Star Cheyenne Floyd Gets Engaged to Boyfriend Zach Davis at Baby Shower
'Teen Mom OG' star Cheyenne Floyd's boyfriend Zach Davis put a ring on it!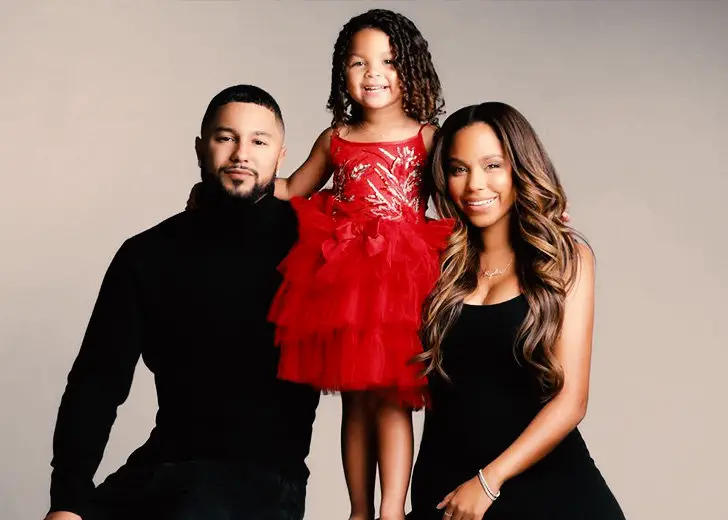 It's a grand year for Chyenne Floyd with celebrations abound. She got engaged to her long time on-and-off again boyfriend Zach Davis, who proposed to her on Sunday, April 25, during her baby shower. 
The Teen Mom OG star is pregnant with Davis' baby. The couple had a joyous celebration of their engagement during their son's baby shower. The 28 year old actress is mere weeks away from welcoming her second child, Ace to the world, with her potential realtor fiancee.  
Floyd made the official announcement by posting photos of her boyfriend on social media, where he can be seen getting down on one knee. The 30 year old soon-to-be father and husband also gushed over the engagement and shared the news via his Instagram stories, while recording an exuberant Chyenne drawing attention to her engagement ring.
"Turned my players card in! That's a bitcoin," Davis joked in the video.
The step cut diamond ring glistened in the daylight, and included a square girdle with truncated corners, studded with small diamonds. Floyd danced happily, looking beautiful in her all-white dress. She was burstng with hapiness alongide her three year old daughter, Ryder, who was also given a ring.  
Floyd couldn't stop crying during the engagement, and Davis also appeared to be emotional during the moment. And affter the proposal, Ryder held a framed photo of the family which had "We Said Yes" written at the bottom of the picture.
The former Are You the One? actress shares Ryder with her father; TV star Cory Wharton. The kid also has VLCAD deficiency, a rare congenital condition, which can lead to many other health issues.
Cheyenne was very concerned when her daughter started feeling sick, but she didn't tell Wharton because he was away and there was little he could do. 
But now the reality star couple can finally be seen happy at the prospect of spending the rest of their lives together. Surrounded by their friends and family, they excitedly reveal their next step during their son's baby shower, surrounded by family and friends.
Floyd also talked delightedly about the wonderful day via her post, expressing her speechlessness. Floyd referred to the day as "perfect" and that even though she couldnt put it into words yet, she will cherish moment for a lifetime. 
The Challenge alum had announced in December last year that she and Davis were expecting their first child together. After a month she reveaed that they're having a boy. She does not indend on having any more children now.
"I'm done, I swear. I'm done. I keep on saying I am. I've grown a boy, like, what else do you want from me? I really feel like two is the perfect number," she told Us Weekly in January.
The couple speculates that she would probably want another child in the years to come. However, they are happy about the place where they are at the moment. The mother-to-be says that she just want to heal nicely and that this is the end for her. 
As for the child on the way, they will be they will be naming their son Ace Harold Davis. They also shared that they were expecting to get married last year, but couldn't because of the pandemic. Floyd says that she had known they would have loved to get married in 2020.
Further, Davis and Floyd both come from big families that are very involved with them. They tried figuring out what they could possibly do, but it just wasn't going to work as per their standards or their expectations of having their families there. So they had decided to simply wait until it was safe.