How Long Was Remy Ma In Jail? Remy Ma Prison And Bail Life Explained
Know all the legal troubles Remy Ma has gone through to date.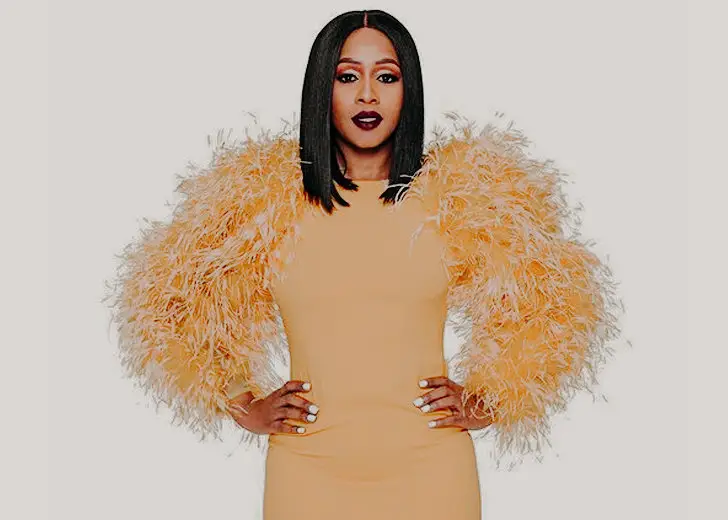 Reminisce Smith, professionally known as Remy Ma, is a rapper, songwriter, and actress. She is best known for her songs like 'Conceited,' 'Lean Back,' and 'Feels so Good.'
Remy Ma has released one studio album, one collaborative album, five mixtapes, and twelve singles to date. 
The rapper has been nominated for the Grammy Awards thrice. She has many accolades under her belt, like the BET Award for Best Female Hip-Hop Artist, two Vibe and Source awards each. 
Remy Ma is also a successful reality TV star. She has appeared in Love & Hip Hop: New York, Remy & Papoose: A Merry Mackie Holiday, and Remy & Papoose: Meet the Mackies, among others. 
While she has a successful career, Remy Ma also has had a troublesome past. She was arrested and spent time in prison for six years. 
Why Did Remy Ma Go To Jail?
In July 2007, Remy Ma and Makeda Barnes-Joseph were caught in a fight. They were leaving a mutual friend's birthday party when the argument started. 
Remy Ma accused Barnes-Joseph of stealing around $3000 from her purse. The two struggled in Remy Ma's car, after which Barnes-Joseph was shot. 
The rapper fled from the crime scene in another car. However, she met with an accident while running away. Neither the stolen money nor the weapon was retrieved. 
Remy Ma had pleaded not guilty and claimed that the shooting was an accident. Regardless, the court and jury ruled against her. 
Remy Ma was charged with intentional assault, weapons possession, and attempted coercion.
Prosecutors accused the rapper of tampering with evidence, gang assault, and intimidation charges as well. 
Those charges were later acquitted. On March 27, 2008, Remy Ma was found guilty of two charges of assault. She was sentenced to prison for eight years. 
In 2016, the rapper was granted an early release after serving her sentence for six years. She was supervised outside of prison, but that ended on August 1, 2019.
Regardless of her charges and sentences, Remy Ma still maintains that she is not guilty. On April 1, 2021, she went to The Wendy Williams Show and cleared her name. 
She revealed she did not know who Barnes-Joseph was. She still stood by the fact that she did not shoot anyone. 
Did not know this girl, wasn't my best friend, all of these things that was said over these years were not true, but once you're in prison, no one cares. I didn't shoot anybody!
Remy Ma's Wedding And Prison
In March 2008, Shamele Mackie, aka Papoose, confirmed to MTV that the duo had planned to marry in jail. He revealed they had kept their personal life private, and had been in a relationship for a while. 
The duo had initially planned on marrying on April 27, 2008, on a yacht. However, because of Remy Ma's conviction, they had to cancel the wedding. 
Regardless, they still wanted to marry, so they arranged for it to happen in prison. But due to some misunderstanding, that could not occur. 
Papoose was accused of smuggling a key into the prison to help his partner escape. Because of this, he was banned from visiting Remy Ma for six months. 
The couple tied the knot in February 2016 after Remy Ma was released from prison. They got married eight years later than they planned. 
The pair share one child together. They welcomed their daughter Reminisce Mackenzie on December 14, 2018. 
Remy Ma has one son, whereas Papoose has three children from their previous relationships. 
Remy Ma's Second Charge
In May 2019, the rapper found herself in another legal trouble. She was arrested on charges of assault towards her Love & Hip Hop: New York co-star Brittney Taylor.
Remy Ma had allegedly punched Taylor in the face during a benefit concert at Irving Plaza in April. However, her lawyer, Dawn Florio, denied those accusations.
Florio claimed the rapper had already returned from the benefit concert and was taking care of her daughter when the alleged assault occurred.
He said they had surveillance footage to back up the claim. 
Nevertheless, the rapper turned herself in and was released from jail on a $1,500 bail.
The case was taken to court, and after several months, all charges were dropped in December.