Remy Ma Credits Her Vegan Husband Papoose for Her Weight Loss
Know how Remy Ma lost weight.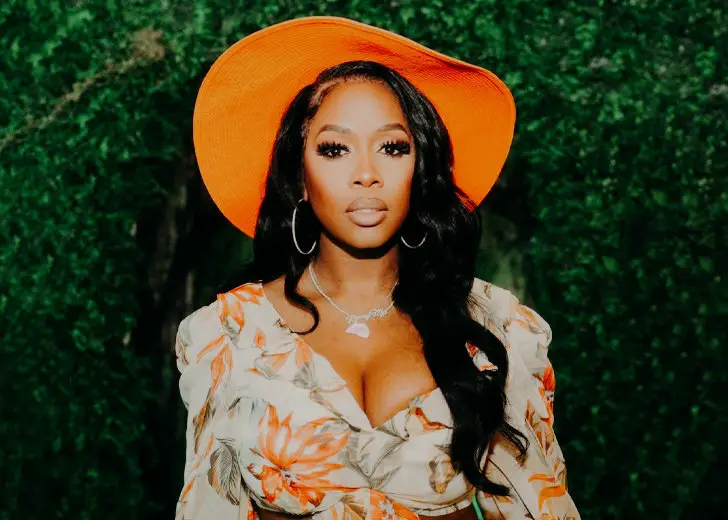 Reminisce Smith, aka Remy Ma, is a Grammy-nominated rapper and songwriter. She started her singing career under the mentorship of rapper Big Pun. 
Remy Ma found success when she was recruited as a member of Fat Joe's hip hop group, Terror Squad.
She became one of the only six female rappers to reach #1 on the Billboard Hot 100 chart through their single 'Lean Back.' 
The Bronx native released her debut solo album There's Something About Remy: Based on a True Story in February 2006. The studio album was a critical success but did not do well financially. 
Her discography has one studio album, one collaborative album, five mixtapes, and twelve singles.
In 2015, she joined the cast of VH1's reality series Love & Hip Hop: New York with her husband, Papoose. 
In recent years, fans have been curious about her weight transformation. Read to find out more about her journey to healthy living.
Remy Ma's Weight Loss Journey
Remy Ma has always been open about her weight loss and health journey. She is not one to shy away from calling people out when they accuse her of plastic surgery. 
The rapper has a gorgeous body and a height of 1.78 m, which is all-natural. 
Remy Ma decided to start living a healthy lifestyle in 2017. The rapper had gone through a tragic miscarriage that year. 
She and her husband decided to go through In Vitro Fertilization to conceive a baby. However, to go through IVF treatments, the rapper needed to be at her healthiest point. 
She took it as her initiative and started to eat clean. She cut off unhealthy items from her diet, including meat products. 
In an interview with Wendy Williams on her talk show, Remy Ma revealed her diet behind her fit figure. She shared how she started with a juice diet to cleanse her body. 
She has since incorporated a lot of fruits and vegetables into her meal. Remy Ma further explained she gets her protein from seafood and drinks a lot of water. 
The 'Conceited' rapper also gives credit to her husband behind her snatched body. Papoose is a vegan, while she is not, which ends up in her starving by accident. 
Along with a healthy diet, she spends a lot of time doing cardio as well.
Remy Ma and Papoose welcomed their first child together, Reminisce Mackenzie, in December 2018.
Even after her pregnancy, the rapper has maintained a good shape. 
The rapper recently opened up how breastfeeding her daughter had also been a huge factor in her weight loss.
Many women face weight issues after childbirth, but Remy Ma looks as good as ever.
Remy Ma's Recent Work
In February 2018, Remy Ma released a single titled 'Melanin Magic' featuring Chris Brown. The song is a celebration for women of all colors as a way of uplifting them. 
The rapper had also appeared on one episode of the action series Queen of the South.
She collaborated with French Montana on the song 'New Thang' as a soundtrack for the 2018 sports comedy movie Uncle Drew. 
Remy ma and Papoose got their VH1 reality show Remy & Papoose: Meet the Mackies in October 2018. The series followed the couple on their journey as they prepare for the birth of their first child together.
Apart from appearing on a few talk shows, the rapper has had her hand full with raising her baby girl since 2019.
She constantly shares adorable pictures of her family on her social media.