Jermaine Dupri's Father Michael Mauldin Reportedly Hooked up With Tamar Braxton — Know All The Details
Frenemies Tamar Braxton and K. Michelle had a feud where Michelle accused Braxton of hooking up with a married man.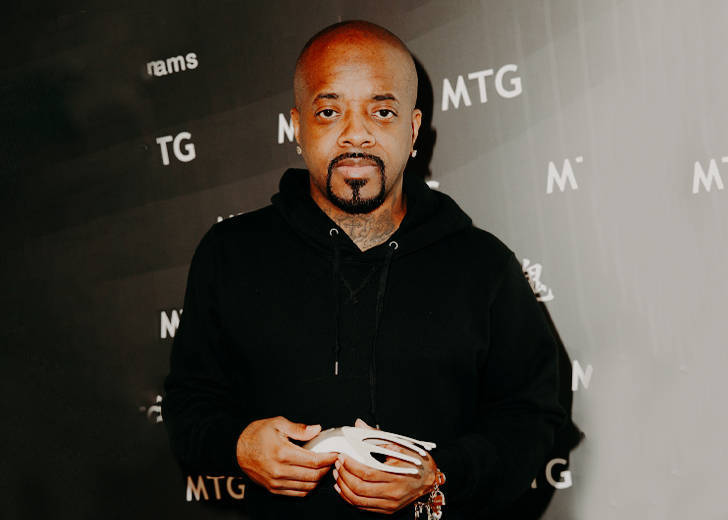 Tamar Braxton is well known for her feuds with A-Listers. However, the tempest rose when the whistle was blown by her frenemy K. Michelle on how Braxton was having an affair with a married music executive, also a father to another famous record producer.
Braxton And K. Michelle's Feud
When K. Michelle was making a name for herself as a cast member for Love & Hip Hop: Atlanta, she put heavy accusations against an ex-boyfriend for the physical abuse.
The abuse, as claimed by her, continued even after their breakup. The anonymous abuser has been revealed to be Memphitz, an A&R for Jive Records. 
While Memphitz had denied the accusation, Michelle's truth was upheld by the court. While this drama was going down, Braxton talked about how she did not really believe K. Michelle was close with Memphitz and his wife. 
Soon, the ladies had a tweet war until K. Michelle filed a cease and desist against Braxton. 
This feud between the two singers continued for months to come until they shocked everyone by burying their hatchet and performing together in the 2015 BET Awards. However, it meant nothing, with Braxton later commenting that their truce doesn't signify a friendship.
The Accusation 
Coming to 2020, more shots were fired. It started when TS Madison asked Braxton if she would do a Verzus battle with Michelle in TS Madison's Queens Supreme Court series. Braxton outright dismissed the idea.
K. Michelle later took to Instagram to address the situation during a Live session. She compared Braxton to a Muppet, a sensitive comment that made Braxton cry in the past.
The singer then pulled up her most damaging revelation about how Braxton has been having an affair with a record producer's music executive father.
K. Michelle confirmed Braxton's affair with super-producer Jermaine Dupri's dad, Michael Mauldin, before making another shocking allegation about her. She claimed that Braxton got beaten up by Dupri's mother in an elevator. 
How Braxton Responded
During a YouTube Livestream with her then-boyfriend, David Adefeso on July 19, 2020, Braxton responded to K. Michelle's accusations against her. She insinuated that she would not give her energy to the gossip. 
Adefeso said the feud made him sad, suggesting that people should not be tearing each other down. 
Confirmation Regarding Elevator Altercation
Rapper Da Brat confirmed K. Michelle's accusations of Braxton's altercation in an elevator duringThe Rickey Smiley Morning Show.
 She shared Braxton had got into a physical fight with another ex-wife of Mauldin and not with Maudlin's mother. Da Brat, who is good friends with Dupri, confessed she was in the elevator at the time the altercation happened a long time ago at a music event.
Da Brat termed the situation as "Beyoncé thing," referring to the infamous fight between Beyoncé's sister and husband, Solange and Jay Z. She said Mauldin's ex-wife was a little fed up, so she and Braxton went down in the elevator.
Da Brat said she left as soon as the elevator opened as she had nothing to do with the brawl between two ladies.