Big Freedia Occasionally Takes to Her Social Media to Remember Her Mom & Brother
Bounce artist Big Freedia remembers her deceased family members in the different posts that she makes on her social media.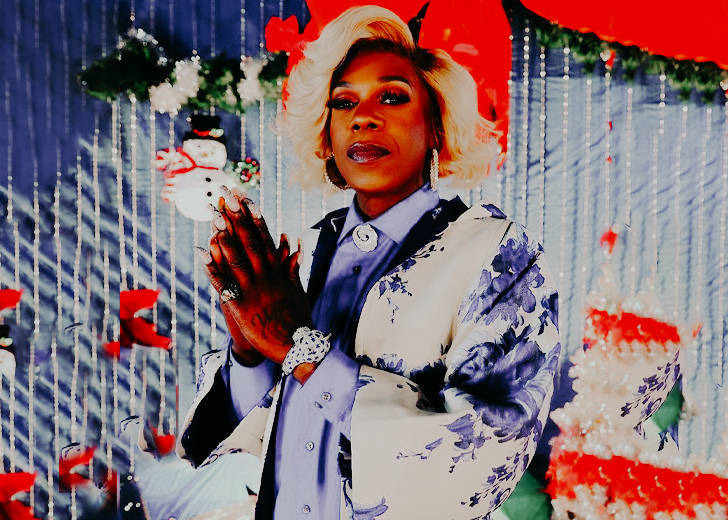 New Orleans' bounce artist Big Freedia had to suffer two tragedies in her life as her mother and brother's deaths. The artist still misses them and often takes to her social media to post heartfelt messages about them.
Death Of Big Freedia's Mother
Freedia's mom, Vera Ross, affectionately known as "Mama Vera," passed away on April 1, 2014, after a long-fought battle with spinal and lung cancer at 53. 
Freedia has tweeted heartfelt messages on her Twitter, remembering her mother on her death anniversary.
She also posted a tweet wishing all mothers a Happy Mother's day and how it was difficult missing her mom dearly.
Tragic Death Of Big Freedia's Brother
Her brother, Adam Ross, died at 35 because of a gunshot wound to the head on January 24, 2018. He died at the intersection of Martin Luther King Jr. Boulevard and Magnolia Street, according to the New Orleans Police Department.
Unfortunately, neither motive nor the suspect has been identified till now.
With a heavy heart, Freedia had posted on her Instagram about her brother's death expressing how they took her brother away from her and asked for strength and prayers for her family.
The reality TV star also released a statement to New Orleans Advocate through her family's attorney stating how her younger brother was fatally shot the night before in a senseless act of violence. After the incident, she canceled her shows and thanked her fans for supporting her family during such a difficult time.     
Because of this incident, in 2019, Big Freedia donated money to install a new type of crime camera to reduce crime in the Central City where her brother had died.
She still often posts about her brother. She had recently posted a photo of her brother on his birthday, expressing how much she still misses and loves him on her Instagram account.
How Big Freedia Rose To Fame
Since her debut in 1999 and gaining national exposure in 2009, Freedia has pushed the doors wide open for younger gay artists, allowing them to gain greater visibility. She has made gender identity fall in line behind who she is as a person, without being confined to labels. The rapper has put her own identity ahead of such titles, saying it doesn't matter to her if she's called 'he' or 'she.' She is confident of being who she is, and her pronoun is 'me', she added. 
In 2011, Freedia appeared in the critically acclaimed TV series Treme. In 2013, she began her reality show and published her autobiography, Big Freedia: God Save The Queen Diva!, in 2015.
Big Freedia got her biggest endorsement in 2016 when Beyoncé used her vocals in her surprise single, Formation.