Who Is Carli Bybel Dating After Break Up With Long Time Boyfriend At The Age of 28?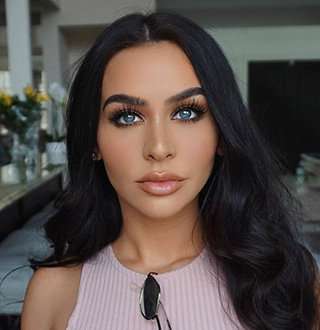 American YouTube star Carli Bybel had discovered whom she loved from a very young age and it was not only her love for makeup but also the guy who she wanted to date. Although she found love at a young age but did that bond last forever? 
The New Jersey native is an American YouTube star, makeup artist and fitness guru who is best known for her work on YouTube as a beauty and lifestyle vlogger. She runs two YouTube channel CarliBel55-which boasts more than 6 million subscribers and InnerBeautyBybel.
Makeup Guru: Carli Bybel transforms herself into Marilyn Monroe in her YouTube video (Published on 27 October 2018)
The beauty guru also runs a successful blog called TheBeautyBybel and also appeared as herself in the reality TV series Project Runway All Stars.
 Discover: Make Up Artist Mario Dedivanovic Wiki: Has Partner Amid Gay Rumors? Family Status
Besides entertaining the world she is also involved in philanthropic works--she is the global ambassador for WAH Foundation— an NGO that stands for 'Water And Healthcare', which works on improving the lives of women and children in rural Cambodia.
Carli Bybel Bio Was Into Makeup From Young Age
Carli Bybel was born on 1990 at New Jersey and celebrates her birthday on October 17. She grew up with her parents and elder sister Amanda Bybel who she is very close to. Her sister and parents are regularly featured in her YouTube video.
From phone calls with her mom and sister to mentions of her papa, Bybel doesn't shy away from featuring her family in her videos.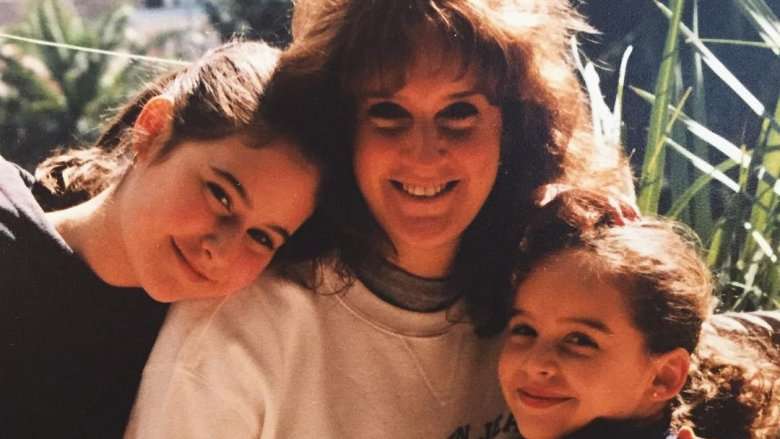 Family: Young Carli Bybel with her mother and elder sister (Photo: Thelist.com)
The gorgeous Bybel with a height of 5'2 inches was interested in makeup from a young age. In fact, she even started her own makeup business in junior high school charging $25 for full face makeup to her clients which mostly comprised of high school cheerleaders.
 Find Out About: Manny MUA Empowering 'Gay Story' | Net Worth & Height Details At Age 27
Before turning into a huge makeup artist and influencer that she is now, her first job was at Starbucks where she used to work with her sister and later followed her love for makeup and worked with local photography studio as makeup and hair artist.
Her work was so impressive that her friend suggested her to open a YouTube channel and we're glad she did. She posted her first video Curl your hair with a straightener – Tutorial in 2011 and since then has been posting several videos for her 6.1 million subscribers. Her video views total up to more than 500 million views. 
Carli Bybel's Net Worth Revealed
Establishing a successful career as a makeup artist, social media influencer as well as a YouTuber it is of no doubt that Bybel earns more than she ever she envisaged when she set out on following her passion. She is signed with Creative Artists Agency (CAA) for representation in all areas including endorsements, digital partnering, and television appearances, and commands a six-figure amount for any event she attends.
Furthermore, she has 4.9 million followers on Instagram and 6.1 million subscribers on YouTube, which has helped her to expand her earnings digitally and increase her net worth. She earns in the region of $11.2K - $180K yearly salary solely from her YouTube channel.
All that has culminated in a whopping net worth of 10 million dollars for the star.
Carli Bybel Met Her Boyfriend During Her Kindergarten Days
Besides makeup, Carli is also a fitness freak who posts regularly about her fitness routines. And her fitness regime and routines are highly influenced by her boyfriend Brett Caprioni--also a YouTuber who posts fitness videos.
Know more about: Kandee Johnson's Boyfriend/ Husband-To-Be Shares Magical Story
The story of the two lover dates back to more than a decade. They met each other while Bybel was in her Kindergarten and Caprioni was in 3rd grade. But it wasn't until high school they started dating each other.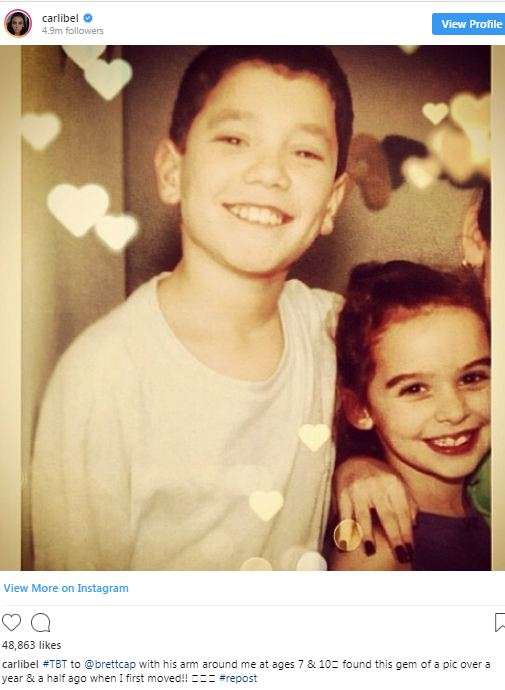 KG Love: Little Carli Bybel With Her Boyfriend Brett Caprioni (Photo: Carli Bybel's Instagram | 19 June 2014)
After sharing a kindergarten love for a brief period of time they finally gave their adult relationship a go in 2013 and started dating again. The two pairs were head over heels in love with each other and Caprioni even expressed his love for Bybel in a video:
"She wows me every single day. When you know, you know."
Looks like the universe really conspired to bring the two lovers together, else who has such a sweet love story!
Know About Carli Bybel's Break Up With Long Time Boyfriend in 2017
As with every good thing coming to an end, their cute little love story also could not survive with advancing ages. As the high school sweethearts started to grow and became more focused on their respective professions, their love suffered.
Explore: Sunny Anderson, Getting Married With Husband Is Choice - Dating And Boyfriend Enough For Now
Despite posts on their social media where they showed their happy side, everything was not well in their love life. And sadly after dating for a long time, the pair decided to call off their dating in 2017.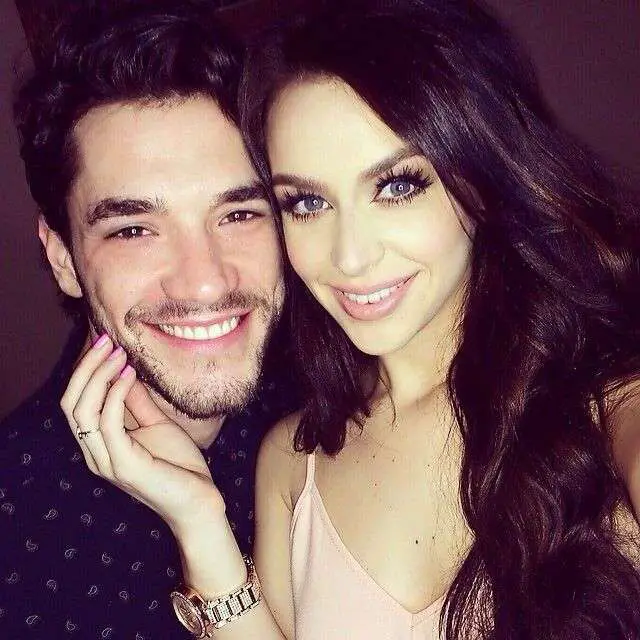 Boyfriend: Carli cozies up with Brett in a backdated photo of the time they were dating (Photo: Pinterest.com)
In her YouTube video LIFE UPDATE Q&A published on Nov 30, 2017, she revealed that she and her boyfriend were not together anymore. Shedding more light into their breakup she said:
People change and people grow apart… Sometimes there comes a time when you have to focus on your own happiness first!
She also explained in the video that the breakup was mutual and the two lovers were still good friends and respected each other wholeheartedly. After the breakup, Carli seems to have found love again.
Has Carli Found Herself New Boyfriend?
Having lamented about how people changed with age, Carli did not take it long to move on from her college sweetheart. She was quick in finding a new love interest in her life.
Chronicling her holidays in Morocco, she debuted her new man through her vlogs. In the vlog, she was captured sharing an intimate moment with her man in the pool.
Also Read: Fox News' Amy Kellog: Age, Birthday, Married, Husband, Family
Besides that, in the description of the video, she wrote that the time spent in Morocco with her boyfriend was one of the best events in her life. Despite not having opened up about the identity of her new man, her new boyfriend is reported to be an Instagram model, who goes by the handle, Ghabibadr.
Her new man also bears an uncanny resemblance to her old boyfriend. Aside from the fact that both are tall and possess chiseled jawlines, both her men have a scruffy beard.
Seems like old memories are hard to let go for the Youtuber!