Matt Kemp Girlfriend Now After Once Dating Riri; Contract, Trade & Facts
He started from earning $130,000 in the year 2003 when he was still playing for the Gulf Coast Dodgers.....Although there is no record of Kemp being aggressive towards any other women he had dated in the past, things go entirely different when it comes to Felisha...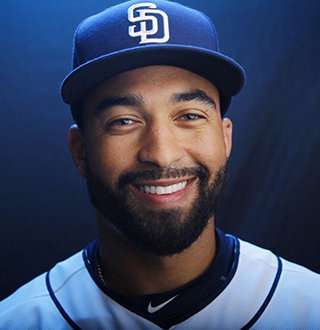 Matt Kemp's abusive behavior towards his ex-girlfriend destroyed his reputation among his fans. But he was able to gain the limelight back after his relationship with a famous pop singer which ended in good terms. And fans are eager to know if the handsome hunk is in a relationship or not. Let's find out.
Since his high school days in Midwest City High School, Matt Kemp was a standout basketball plus baseball player. When he played for Los Angeles Dodgers against Washington Nationals in the year 2006, he got the major break in his career. That same game, he got his first significant career league hit. He also became the first Dodger and fifth major league player to hit four homers in his early ten days playing with the team. Since then, his career has grown a roller coaster ride.
Interview With Jimmy Kimmel: 
Matt talks about playing for

 

the LA Dodger in 2018 with Jimmy Kimmel. (Published on 1 September 2018)
At the age of 33, Matt Kemp playing for the Los Angeles Dodgers won seven out of nine games along with the team. We wonder how much more is he going to make this year.
Read Also: Is Greg Amsinger Married And Has Family To Show? His Personal Life
Matt's Bio: Net Worth & Age
American baseball outfielder Matthew Ryan Kemp was born on September 23, 1984, in the Midwest City, Oklahoma as a son of Carl Kemp and Judy Henderson, He was raised by a single mother, along with his grandmother.
Matt played for LA Dodgers, Atlanta Braves, and San Diego Padres which helped him earn a vast amount of net worth. This outfielder is estimated to have a net worth of around $54 million.
He started from making $130,000 in the year 2003 when he was still playing for the Gulf Coast Dodgers to the base salary of $21.5 million in 2017, living the best days of his life in his career.
Tit For Tat: Matt's Abusive Behaviour With Girlfriend Backfired Him
Although there is no record of Kemp being aggressive towards any other women he had dated in the past, things went entirely different when it comes to Felisha Terrell.
Days Of Our Lives actress Felish and Kemp started dating each other in the year 2007. Both seemed very serious in their relationship, as they were together for almost a year. Both seemed happy but who thought things would turn out as ugly as it could get in the future. 
Another Baseball Player: Tampa Pitcher Chris Archer Stats Explain Alluring Contract And Staggering Salary
The actress took a restraining order out of Kemp because she was terrified of his behavior. According to the actress, he started threatening her, tried to destroy her property, made other people stalk her around, and that was it. She couldn't stay with him any further, which led this couple to split.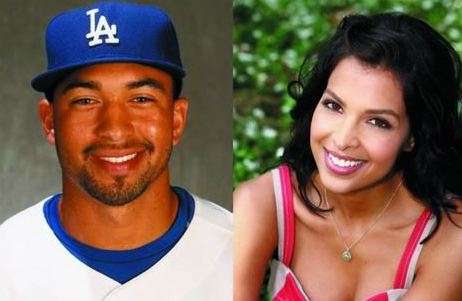 Love, A Phase: Actress Felisha and Matt while they were dating (Picture: Fabwags.com)
This incident did not just affected Felish but also created a massive mess on the character of the American player, as fans were disappointed seeing this side of the player.
Matt Kemp Million Dollar Contract 
An outstanding performance in the National League MVP gave Matt an eight-year contract extension, rewarding with $115M. He performed with (39 homers), speed (40 stolen bases) and hit (324 average)
But in early 2011, due to the eye injury, he had hardly started getting bigger checks. He only played in just 179 games across 2012 and 2013.
Between 2014 and 2017, Kemp didn't get back on track. His health and productivity were not in good condition. He just managed 0.7 WAR across those four seasons, second-worst among players who appeared in 500 games. 
Don't Miss: ESPN's Jen Lada Age 37 Bio Unfolds: Perfect Husband & Married Life
Following the year 2014, he went to the Padres along with Tim Federowicz for Yasmani Grabdal, Zach Eflin, and Joe Weiland. As Kemp started getting three major salary downfall after his performance, it was a loss for Los Angeles. They sent $32M to San Diego to cover his salary—$18M upfront for 2015 and $3.5M for each of the 2015-19 seasons. His degrading quality of performance affected his trade in his chart.
Is Matt Kemp Dating Or Has Wife In 2018?
Kemp's best known and public relations was one with the singer Rihana, where both quite seemed like an item together. They were together from early 2010 for almost a year. Being in the public eye didn't stop these two lovebirds to hang out in public. From concerts to basketball games both were spending their time together.
But, Rihana and Matt, both decided to end the relationship because of her hectic schedule. We miss seeing them both together cause it was a charming couple and fans were excited for them.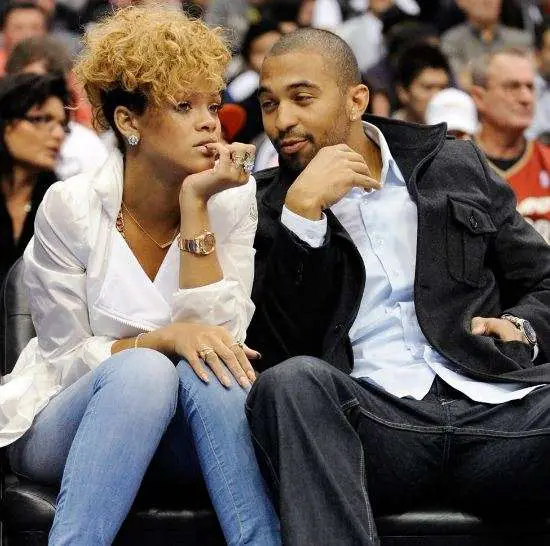 Date: Singer Rihana and Matt Kemp together watching a basketball game (Picture: europapress.com)
And since his relation with Rihana, he had not gone public with his relationship until he came with the model Amber Alvarez at the 2018 Los Angeles Dodgers Foundation Blue Diamond Gala. But guys there is nothing to hype for as she is dating NBA star DeAndre Jordan.