Stassi Schroeder's Boyfriend Patrick Meagher Dumped At Age 30! New Beau Now
American Television Personality, Stassi Schroeder was dumped at the age of 30...all ended well for the diva as she revealed her new boyfriend's identity earlier this year...on and off relationship with, boyfriend Patrick Meagher...has gone through a series of plastic surgery...closest to her mom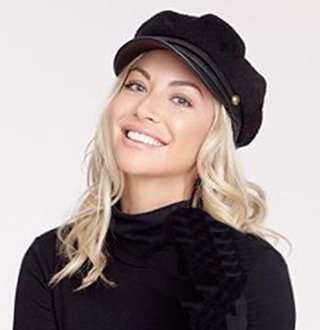 American Television Personality, Stassi Schroeder was dumped at the age of 30. However, all ended well for the diva as she revealed her new boyfriend's identity earlier this year.
Stassi Schroeder is quite known for her role on the reality television series 'Vanderpump Rules' alongside Jax Taylor and Tom Sandoval. She's also a fashion blogger, model, and a podcast host.
Youtube: Empowering women community, SheKnows taking an interview with Stassi Schroeder. (Video: Published on October 31, 2014)
The Vanderpump Rules star runs a fashion and beauty blog of her own where she reveals all of her seasonal styles.
Stassi Schroeder's Bio(Age): Early life and Career
Nastassia Bianca Schroeder was born on June 24, 1988, to architect father, Mark and jewelry designer mother, Dayna. She was raised alongside her two younger brothers and a younger sister in New Orleans, Louisiana.
You May Like: Kristine Johnson Married Life With Husband! Facts On Family, Ethnicity, And Salary
Stassi took theater classes at her local high school, Mount Carmel Academy. After hitting the age of 18, she moved to Hollywood and attended Loyola Marymount University, earning a Bachelor's degree in English writing.
In 2005, she made her appearance as a contestant on the reality game show, The Amazing Race. She was also seen on the television series, Queen Bees in 2008.
In 2010, she worked at Lisa Vanderpump's restaurants SUR and Villa Blanca, that earned her a place on the TV series, Vanderpump Rules in 2013.
Stassi Schroeder's Net Worth
She most likely didn't bank a huge money on her pre-VPR reality appearances on The Amazing Race or Queen Bees, but Stassi's podcast, Straight Up With Stassi was a huge success.
According to sources, Stassi has got an estimated net worth of $300,000, which indeed isn't that big of a surprise.
Even though the Vanderpump Rules cast was only paid $5,000 per episode for the first season, the cast got closer to Housewives money in the fourth season, $15,000 per episode, boosting her net worth.
Stassi's Plastic Surgery History
It's not a hidden fact that Stassi has gone through a series of plastic surgery including a chin implant and breast reduction.
"It looks like she's had an upper eye lift, a nose job, some fillers in her cheeks as her cheekbones are much higher, more angular," a New York-based surgeon told Fox News when queried about Stassi's plastic surgery.
Similar: Paula Zahn Married Again? Husband, Cancer, Plastic Surgery, Net Worth
Stassi had acknowledged to a chin implant during her high school graduation along with a breast lift and reduction. She shared on her podcast that breast reduction was one of the best decisions she had made, further adding that they were too saggy and caused back pain.
She  Shares a Close Bond with Her Family Esp. Mom
The fashion blogger is very close with her family and doesn't hesitate to show them her appreciation. She's not much uptight about her personal life, as she often posts pictures with her family on social media.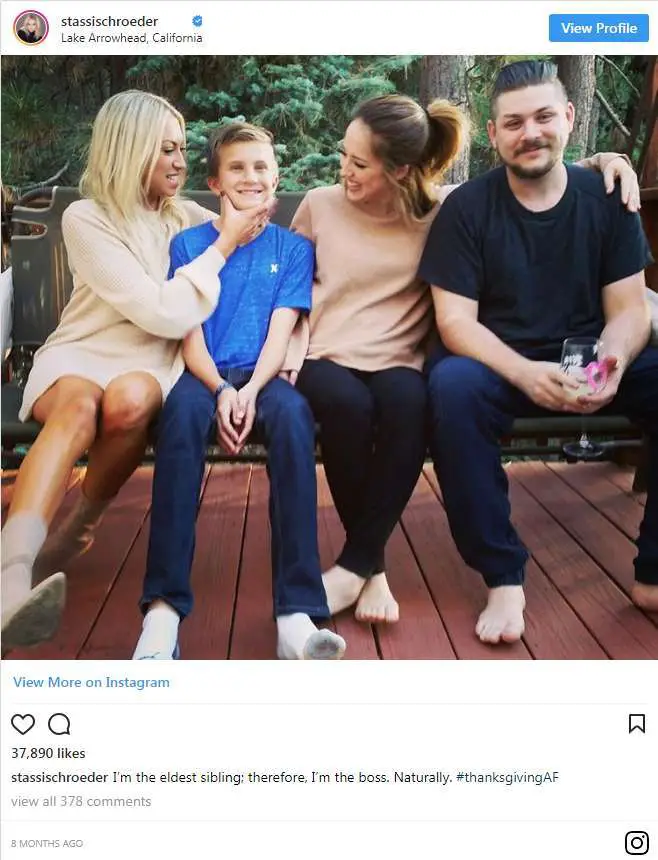 Thanksgiving: Stassi posts a picture with her three younger siblings on November 24, 2017 (Photo: Stassi's Instagram)
She doesn't mind sharing moments with her parents on social media, which is full of family moments like teaching her dad how to vine. The reality queen is, however, closest to her mom, and never misses a chance to show her affection, whether that be wishing her mom a happy birthday or, just a casual mom-daughter moment. 
Meet Stassi Schroeder's New Boyfriend After Dating Patrick Meagher  
The 30-year-old model had a four year long, on and off relationship with, boyfriend Patrick Meagher, another star of Vanderpump Rules. But it finally ended for good in 2017 when Patrick dumped Stassi on their four-year anniversary right before their trip to Mexico.
After nearly four months of the split with Patrick, Stassi has yet again introduced her new romance with Beau Clark. The pair were set up by Stassi's Vanderpump Rules best friends, Katie Maloney and Kristen Doute, after which they started dating.
Real Also: Joe Locicero Engaged To Jane The Virgin's Star Gina Rodriguez At Age 31! Wiki, Net Worth, Family & More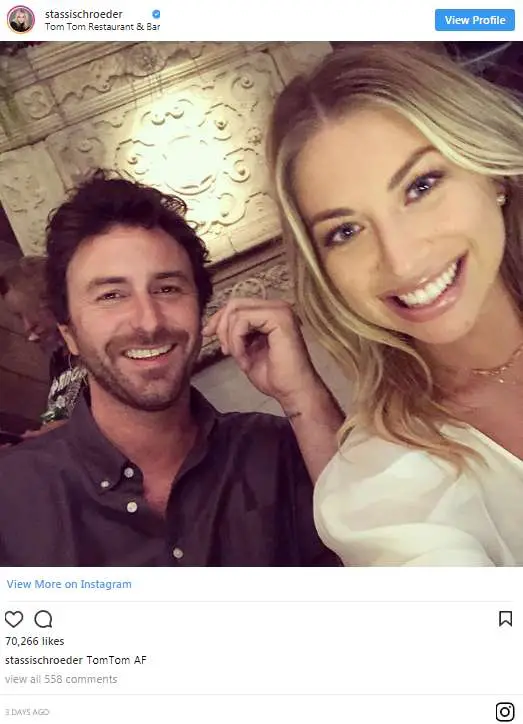 TomTom: Stassi posts a picture with Beau at Tom Tom Restaurant on August 7, 2018. (Photo: Stassi's Instagram)
On pagesix.com, Beau confessed that he didn't want to date Stassi at first, but after meeting her for the first time, he quickly changed his mind. Beau further added that it was fantastic just to have had a great conversation with someone on a first time hanging out.
Stassi who loves blood and gore, couldn't help but show off when Beau prepared her a death-themed valentine's party, confessing how that it was the best Valentine's Day she'd ever had. Considering everything, there seems to be a pretty bright future for this pair.