Rodney Carrington Post Divorce With Wife; Profession & Family At Odds?
The funnyman was got married his wife...After nourishing their married life for...He was shattered by the failure of his marriage but...joked on the marriage topic as for him remaining...his wife wanted a divorce as lightly as if it...he is not behind when it comes to admitting that he has no...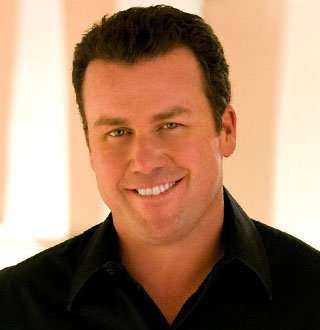 It's an art to make people laugh till their cheekbone hurts while pain and hurt are stabbing own's life. Similarly, American comedian Rodney Carrington is a master at this art. When his married life ended on a note of a hurtful divorce, he chose to make a comedy out of it just to minimize the intensity of hurt. This was his way of letting go of the pain. And seemingly, the hurt has done its damage because he will never want to start over on a new relationship.
Rodney Carrington is a well-known stand-up comedian admired for his musical take on the comedy. People loved him for his ABC's sitcom Rodney, and they simply can't get enough of his witty stand-up performances.
Laugh It Out: Rodney Carrington joked about married life during his stand-up session (Published on 19 Sep 2015)
Another Comedian In The House:  Comedian Sam Pang's Secretive Married Life Unveiled! Current Family Status With Wife
The comedian is also an actor known for 2008 film Beer for My Horses. He has taken his love for country music to recording studios and has well suited himself in the role of a musician as well.
Rodney Carrington Into Comedy For Half Of His Age
Born in Longview, Texas on 19 October 1968, Rodney performed comedy at local venues in his hometown as a starter in the field.
The 50 years old has dedicated almost 25 years of his life in the comedy, and he is too good at what he does.
He might make millions of people burst into laughter, but the ones who make him laugh the most are his kids. They must have been his greatest cheer buddies when his wife of 18 years left him to be a lonely vulnerable man who would grieve upon what he'd lost.
Rodney Carrington's Wife Wanted Divorce For Bizarre Reasons
The funnyman was got married his wife Terri Carrington in 1993. After nourishing their married life for 18 long years in which they brought up three sons, George, Sam, and Zac, the couple decided to sign a divorce in 2012.
Lesbian Comedian For You: Openly Lesbian Comedian Hannah Gadsby On Dating Status, Partner, Weight Loss & Sexuality
The failure of his marriage shattered him, but he chose to let out the hurt in a comic way. He often joked on the marriage topic as for him remaining happy at the saddest of times is important. And in an interview with CantonRep during August 2014, he spilled the reason his wife wanted a divorce as lightly as if it didn't bother him.
My wife decided she wanted to date other people and didn't bother to tell me about it. One of those. I never dreamed I would not be married for the rest of my life.
Apparently, he has had enough of his married life, and he is not behind when it comes to admitting that he has no intention of being in a relationship ever again.
Dating A Girlfriend- That's Not Rodney Carrington's Cup Of Tea!
Rodney is out and about making people laugh at his music-infused comedy and relationship subjected jokes. He has also been open about having no will to sprout any love with a girlfriend in his interviews. 
Don't Miss: Comedian Craig Kilborn Married To Perfect Being & It's Not Wife, Gay Gossip Raging After Honeymoon
During 2012 interview with the Las Vegas Review-Journal, he came out clean about his opinions on starting over.
I don't want to start over. What are you going to do? Meet some girl and say: 'Listen, I take 20 milligrams of Lipitor. I take one Prilosec a day. I like to be left alone about seven hours a day. If you're OK with what I'm telling you so far, we can finish this salad and order an entree. If not, I'm just gonna run your ass to the house.
The next time you hear him making a joke out of married life, just know that he is letting go of his grief.