Rick Fox's Dating History: From Vanessa Williams to Several Famed Hollywood Celebrities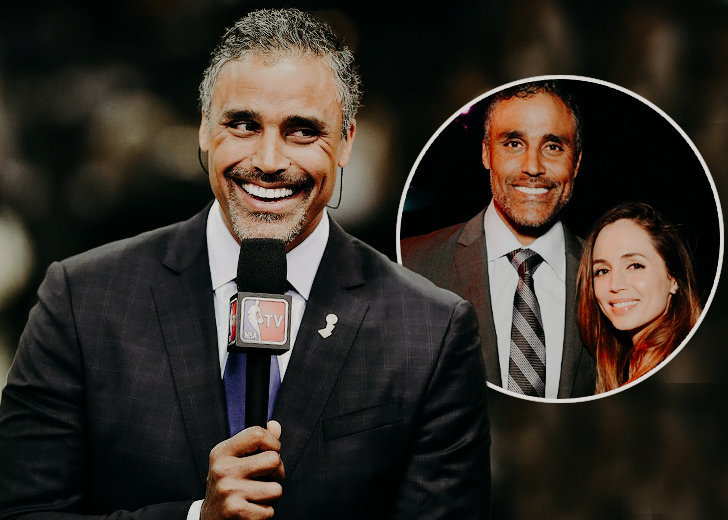 Canadian basketball player-turned-actor Rick Fox has had an eventful dating life.
Over the years, he has been romantically involved with several women, including Hollywood stars such as Vanessa Williams, Mariah Carey, Kristin Davis, Eliza Dushku, and Khloe Kardashian.
And he had even married his girlfriend and made her his wife.
Rick Fox's Relationship with Ex Wife Vanessa Williams
In September 1999, the Canadian-Bahamian player married his girlfriend Vanessa Williams.
He became a dad as he and his wife welcomed their beautiful baby daughter Sasha Gabriella Fox in 2000. 

Rick Fox's daughter Sasha, whom he had with his ex wife Vanessa Williams. (Photo: Instagram)
However, their marriage didn't lead to the couple walking into the sunset together. Fox separated from his spouse after half a decade. 
Nevertheless, the ex-couple didn't separate with bitterness in their heart. Several years after the breakup, Fox and his ex spouse shared the screen in Ugly Betty.
According to the NBA champion's spokesperson Staci Wolfe, Fox and his former wife have the common interest of their daughter's welfare in mind. They are on amicable terms and are devoted to their daughter. 
In an interview with Glamour magazine in 2019, Williams reflected on her failed marriages. She revealed she wouldn't have married the men she had married if they weren't good men.
She also noted that the people she had relationships with brought her joy in different aspects, although their relationship ended after some point.
After Fox parted ways from his ex wife, both of them moved on in their personal life. 
Williams went on to her marry her current spouse and real estate agent Jim Skrip. 
Rick Fox's Ex Girlfriends
Before the link-up of the three-time NBA champion with Williams, he was in a relationship with Kari Hillsman. This was when Fox used to play for the Boston Celtics. He has a son, Kyle Fox, born in 1993, out of his relationship with Hillsman. 
The E-sports franchise owner didn't give up on love after his divorce from Williams in 2004.
After taking some time to heal and get over his divorce, Fox dated the beautiful American actress Sharon Stone from 2006 to 2007.
After the couple separated, the father-of-two started going out with actress Kristin Davis. Fox and his girlfriend broke up after a year in 2008.
He gave relationships another shot with actress Eliza Dushku. In 2010, the couple even admitted to living together.
However, Fox split with his girlfriend in 2014. The reason behind their breakup was revealed to be their preference to live in separate places. 
It didn't take Fox too long to move on from his relationship with the Buffy: The Vampire Slayer actress. 
Fox was spotted together with AnnaLynne McCord on January 30, 2015, at a pre-Super Bowl event hosted in Arizona. In the event, McCord allegedly referred to Fox as her 'boyfriend.'
Nothing more has been said or revealed about Fox's relationship with McCord.
In May 2015, he was spotted enjoying lunch with Khloe Kardashian at a Mexican restaurant in Los Angeles. 
Their outing gave rise to questions about whether there's a romantic relationship brewing between the two. But when asked if they were dating, Fox denied the claims. He  responded she was not his girlfriend but "a good friend."
Who Is Rick Fox Dating Now?
Despite having an eventful dating life, Fox now seems to be taking a break from relationships. 
That is to say, he has not been reported to be dating any new girlfriend as of this time of writing. He also doesn't have a wife.