A Look Back at Eliza Dushku and Rick Fox's Breakup: Where Are They Now?
Eliza Dushku and Rick Fox broke up after dating for around five years.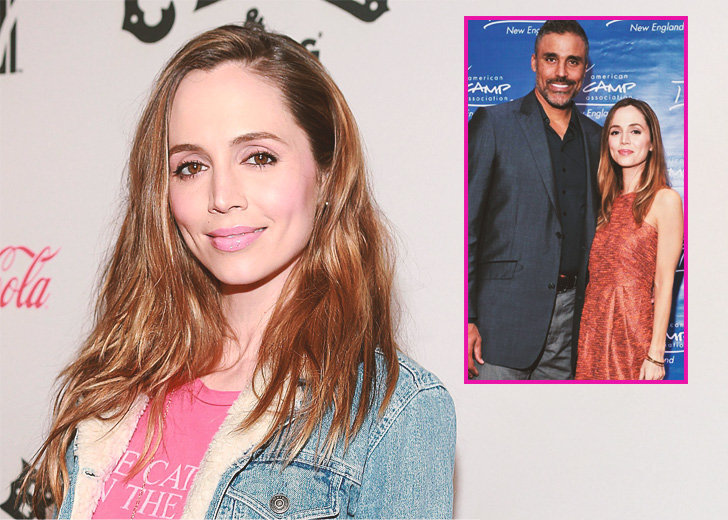 Buffy the Vampire Slayer actress Eliza Dushku and Canadian basketball player Rick Fox once made waves with an adorable relationship that nullified their 12 years age difference. 
The pair started dating in 2009. They were living together in a California home by August 2010 and had talked about marriage within less than two years of dating. 
"You don't go 20 months...without talking about marriage," Fox told E! Online during TV Guide's hot list party in Hollywood in November 2010. 
Recalling his previous marriage with Vanessa Williams, the 52-year-old stated he knew about marital relationships. Then, he said he talked about the truth of marriage with Dushku.
He disclosed that he and his muse were spending quality time since his unexpected elimination from Dancing with the Stars. He even shared that they built a doghouse together. 
Though the former NBA star's interview clarified that they were having their best time dating one another, their relationship didn't last longer than their friends and followers expected. 
Why Did Eliza Dushku and Rick Fox Break Up?
Dushku and Fox shocked all their fans and well-wishers when they broke up in June 2014, after dating for five years. Without question, everyone wondered what caused their relationship to turn south. 
Thankfully, the talented actress cleared the air, detailing the reason behind their split in an interview with The Boston Globe on June 22, 2014.
As per her accounts, their preference to live in separate places caused them to end their years-long relationship. Dushku added, "Rick's an LA guy and I'm a Boston girl." 
The Dollhouse star mentioned she had moved to Boston since their separation and bought a condo near her hometown of Watertown. She remarked, "I'd rather be a little physically cold here than emotionally cold in LA."
Eliza Dushku and Rick Fox's Whereabouts
Both Dushku and Fox moved on well after their breakup.
Fox went on to date former tennis player CEO of Intercontinental Real Estate Corporation Peter Palandjian. The pair got engaged in June 2017 and married on August 18, 2018. 
Around a year after the wedding, Dushku gave birth to their first child, son Phillip Palandjian. In August 2021, she welcomed her second child with her husband — son Bodan Palandjian. 
Like Dushku, Fox also moved forward in his relationships. In early 2015, he briefly dated AnnaLynne McCord.
Then, in May of the same year, he was romantically linked with the famous Khloe Kardashian. The dating speculation, however, subsided after Fox clarified Kardashian was only his good friend.
No doubt, Dushku has found a blissful relationship, but it seems like Fox hasn't yet found the one to start a new family with.
Instead, he is currently engaged in his professional endeavors as a co-founder of the multi-platform game company, HiDef.