Everything to Know about Vanessa Williams' Four Kids
Vanessa Williams has four kids from her previous two marriages.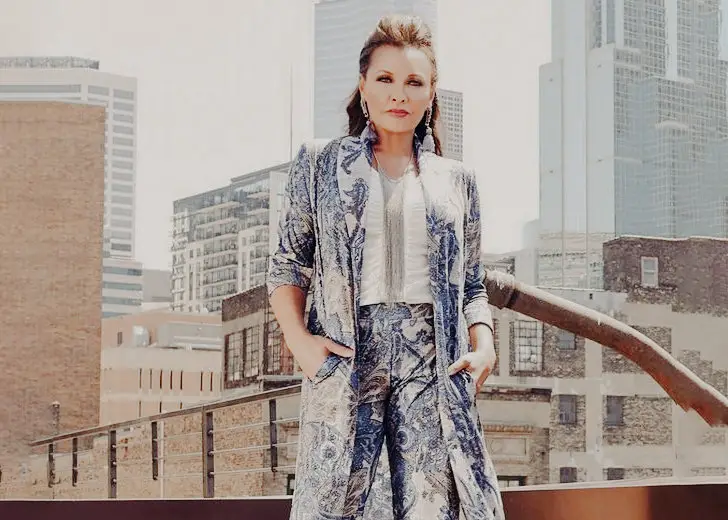 The multi-talented star Vanessa Williams has effortlessly balanced her personal and professional lives despite many challenges. 
At 58, her professional endeavors now include a successful fashion brand, eight studio songs, a memoir, a children's book, and more than a hundred acting roles in both movies and television series. 
Williams made history as the first African-American woman to win the title of Miss America in 1983. Unfortunately, she was forced to relinquish her crown just two months after the victory.  
Although her victory was marred by scandal, she made an incredible return and established a name for herself in the entertainment business. She also received a public apology for the controversy after three decades, at the Miss America 2016 pageant.
Some of her notable on-screen appearances include The Pick-up Artist, Another You, Harley Davidson, and the Marlboro Man, Eraser, Hoodlum, Dance with Me, The Fresh Prince of Bel-Air, Ally McBeal, The Proud Family, The Mindy Project, The Good Wife, Ugly Betty, Broad City, Girls5eva and many more.
Williams' personal life has been nothing short of a roller coaster ride; she has been married three times and is a mom of four.
A Mother of Three Children from Her First Marriage
The actress tied the knot with her then-manager Ramon Hervey II for the first time in 1987. Hervey assisted Williams with the consequences of her Miss America debacle.
She lost her crown because of the illegal pictures published in Penthouse magazine just months into her reign.
The couple was married for a decade until their divorce in 1997. They had three kids—Melanie Hervey, Jillian Hervey, and Devin Hervey.
Their first child, Melanie, was born on June 30, 1987. She is a certified Pilates and barre expert. The 34-year-old also has worked on projects like Courage to Love, Dealin' with Idiots, and E! True Hollywood Story. 
Above all, she is also a model and previously worked in the fashion business for ten years before becoming a teacher. 
Jillian, their younger daughter, was born on June 19, 1989, in Los Angeles, California. She is a singer and is half of the R&B duo Lion Babe. She apparently rejected a Gossip Girl role over a decade ago to focus on her singing career. 
Jillian is also an actress and has appeared in projects including Grand Theft Auto V, Girls5eva, and #TAKEMEANYWHERE.
Williams' only son Devin was born on April 14, 1993, in Mount Kisco, New York. He works at a high-end fashion outlet in Los Angeles. Aside from that, he is also an actor known for his role in The Courage to Love.
A Daughter from Her Second Marriage
Two years after her first divorce, Williams married former NBA player and actor Rick Fox in 1999. They share a daughter, Sasha Gabriela. The pair split up in 2004 after some of Fox's compromising images were publicly disclosed.
Born on May 1, 2000, Sasha is currently 21 years old and works as a model and actor. She is a Hervey High School graduate and currently studies Film Production at Chapman University's Dodge College of Film & Arts.
Sasha is associated with two modeling agencies, Natural Models LA and One Management. She is also known for her appearance in movies like Superdate, One Fine Christmas, and Justice for All with Judge Cristina Perez. 
Third Marriage 
Williams shocked fans in 2015 when she announced she was marrying again. The artist exchanged wedding vows in a July 4 ceremony with accountant Jim Skrip. The couple met for the first time in 2012 while she was on a vacation in Egypt. 
"I was on vacation with my daughter going to Egypt, cruising the Nile," she revealed to Madame Noire before their wedding.
She explained she had been single for a while and divorced for ten years at the time. Reminiscing the moment, she said that she found a guy from her mother's hometown of Buffalo, NY, and struck up a chat with him.
The singer continued he was traveling alone and recognized her, although he wasn't a huge admirer.
The two hit it off, and the rest is history.