Former Miss Teen USA Kamie Crawford Encouraged Her Mother To Join The Beauty Pageant Industry
The winner of  Miss Teen USA 2010, Kamie Crawford has not only inspired young girls to make a mark in the beauty industry but also encouraged her mother, Carla Crawford to pursue a successful career in Beauty Pageantry.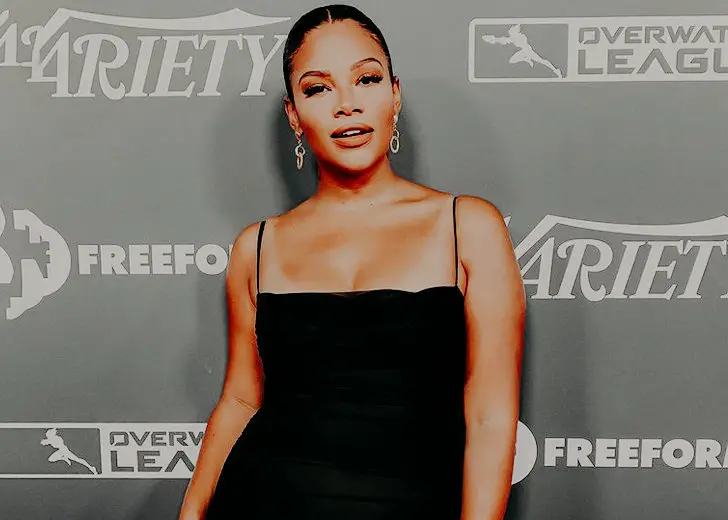 'Miss Teen USA 2010,' Kamie Crawford, has completely immersed herself in media platforms promoting beauty, fashion, lifestyle, and pop culture. Not only has Kamie inspired young girls to make a mark in the beauty industry, but she also encouraged her mother, Carla Crawford, to pursue a successful career in beauty pageantry.
Kamie Encouraged her Mother to Follow her Dreams
The mother of beauty mogul, Carla Crawford, worked as an executive state director and producer for Miss DC USA, Miss CT USA, and Miss Teen USA for almost eight years. She joined the pageantry industry after her firstborn, Kamie, won Miss Teen USA's crown in 2010.
In a podcast interview, when asked about how she got into beauty contests, she revealed that it was her daughter Kamie who encouraged her to join the world of pageantry. 
Actually my daughter is what brought me into Paegentry. My daughter Kamie Crawford was Miss Teen USA 2010. 
However, after working for almost a decade organizing and hosting pageantry events, in June 2019, Carla shared the heartbreaking news on her social media about the decision to relinquish the ownership and directorship of Miss DC USA and Miss CT USA to focus on her family and future endeavors.
Carla Achieved Back-to-back Win at Miss USA for Her State
The mother of five gorgeous daughters has achieved back-to-back wins at Miss USA for her state—Deshauna Barber in 2016 and Kara McCollough in 2017. 
Not just that, most of her daughters have actually represented different states at pageants under the organization. However, only Kamie was able to grab the 'Miss Teen USA' national title in 2010 after winning the title of 'Miss Teen Maryland.'
Making her hometown and her parents proud, Kamie became the first contestant in history to win the crown from Maryland. In addition to that, she also became the fourth African American and the third Hispanic to win the title.
Kamie Considers Her Mother as Her Biggest Inspiration
For Kamie, her mother has been her biggest role model and inspiration, who has taught her always to follow her heart.
My mom has always been my biggest role model and inspiration. She is a rockstar mom to 5 girls, including myself- she's just the best. She's always taught me that I can literally do anything but never forced me in any direction in particular. She's always encouraged me to follow my passions and my heart. 
Moreover, the fashionista never fails to appreciate her mother on social media platforms.
On the occasion of Mother's Day, Kamie shared a series of pictures of her mom and wished a very happy Mother's Day to her fiery and fearless mom. In the captions, she even expressed the gratitude she felt towards her mother and grandmother and assured them that their teachings will live on forever in coming generations.