Kaitlyn Leeb's Parents Introduced Her to the Acting World at Age 15
Kaitlyn Leeb has over 30 acting credits.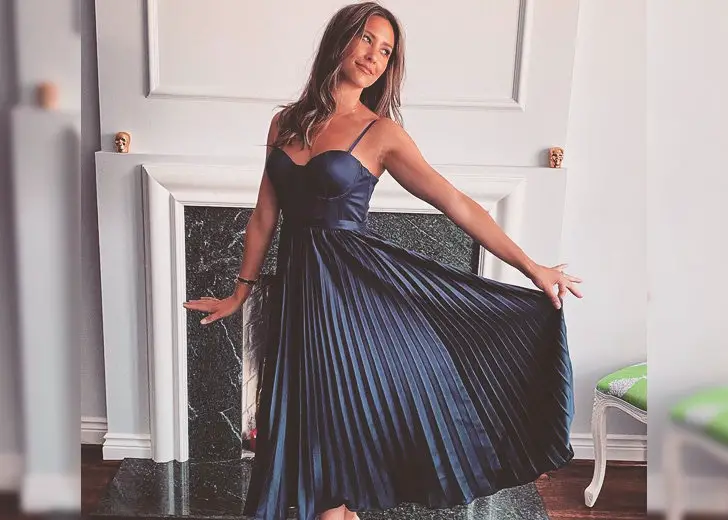 Canadian actress Kaitlyn Leeb would probably not have been famous as Cassandra Fay on the CBC series Heartland and Camille Belcourt in Shadowhunters if her supportive parents hadn't encouraged her to join the entertainment industry at a young age.
Thankfully, she followed her passion. As a result, she got to leave a remarkable impression in the industry with a plethora of notable projects such as Spinning Out, Degrassi: The Next Generation, Single Ladies, and Christmas with a Prince.
Kaitlyn Leeb Started as a Model
Before Leeb dabbled into acting at the age of 15, she started with print modeling. However, her parents fully supported her career choice and introduced her to the acting industry. 
Courtesy of her parents' undying support, the now-33-year-old could continue acting and modeling throughout high school and university.
She modeled for campaigns and billboards for companies such as FUZE fruit drinks, Dentyne Ice, and Virgin Mobile. Leeb even won a beauty pageant titled Miss Chin Bikini in 2009, the year she played Kaitlyn Wong in The Jazzman.
Kaitlyn Leeb's Mom Is a Cancer Survivor
Information about Leeb's parents isn't public knowledge, but it is known that her mother survived breast cancer in 2010.
Having seen the consequences of cancer in her family, the Shadowhunters star timely volunteered in programs to help cancer survivors.
In April 2014, the stunning actress took part in a party that aimed to raise money for breast cancer research. She also modeled for a cover of a book about the disease in May 2017. 
Kaitlyn Leeb on How Modeling Helped Her
Leeb knows well that modeling and acting are two different things. In an interview with Talk Nerdy With Us in October 2015, she gushed about her modeling stints and elaborated on how it differed from acting. 
In her own words, acting was more than posing for a camera. Of course, one had to be realistic enough to breathe life into a character. But modeling was possible with good poses and make-up.
Despite the differences, the Heartland actress remarked modeling taught her basic skills needed for filming. For example, she knew about posture, lighting, and camera angles.
To top it all off, she knew how to manage her image and present herself at auditions. Keeping the advantages in mind, Leeb shared she was glad she did modeling before acting.
And rightfully so, the Toronto native's experience with cameras has helped her perform better. In addition, she has bagged over 30 projects to date. Her latest movie, Romance in the Wilds, started streaming on VUDU on September 7, 2021. 
As for the foreseeable future, she will feature in movies such as Christmas in the Wilds, Christmas with a Prince: The Royal Baby, and Be Mine, Valentine.