Mariah Carey Took Fertility Treatments to Get Pregnant after Terrible Miscarriage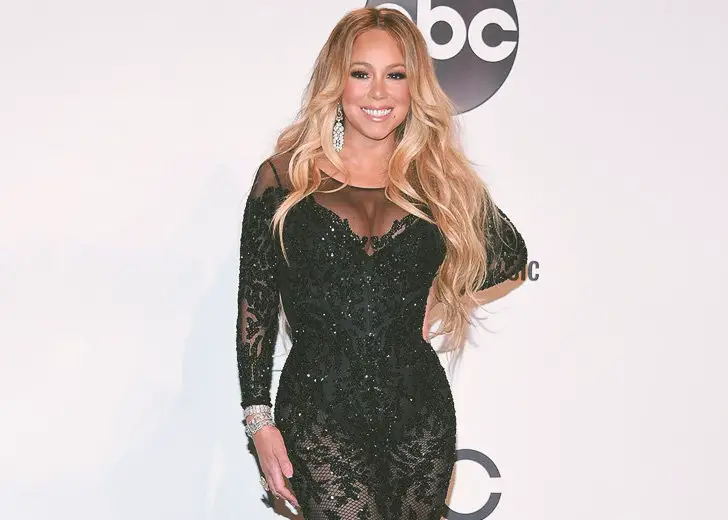 Mariah Carey, a renowned singer-songwriter, is a mother of 10-year-old fraternal twins: a son, Moroccan Scott Cannon, and a daughter, Monroe Cannon. 
She shares her kids with her ex-husband Nick Cannon, an actor and comedian.
But the road to motherhood wasn't an easy one for the Huntington-born artist, as she had a miscarriage before becoming pregnant with her twins.
The struggle continued as she found it "really tough" to even became pregnant post her miscarriage.
According to ABC News, Carey told Barbara Walters in an interview on 20/20 that she had become more Zen-like and used acupuncture to relax.
She admitted when nothing worked, she underwent fertility treatments to try to get pregnant again.
Mariah Carey Eventually Became Pregnant after Fertility Treatments
After starting her fertility treatments, the 'All I Want For Christmas Is You' singer soon learned that she and her then-husband, Cannon, were pregnant with the twins.
"The main thing I did that was tough, was to go on progesterone like every month...and then when I was pregnant, I had to stay with the progesterone for 10 weeks," Carey told Walters about her experiences with fertility treatments in October 2011.
She added, "It minimizes the chance of miscarriage by 50 percent."
But the singer kept the news of her pregnancy a secret for a few months, even though the media was speculating on it all along.
She eventually confirmed the news during an interview on NBC's Access Hollywood in October 2010. 
"Yes, we are pregnant, this is true!" Carey told the show's host Billy Bush. She and Cannon spoke with Bush at their New York City apartment.
"It's been a long journey. It's been tough, because I've been trying to hold on to a shred of privacy."
When asked why she came out with the confirmation, she responded, "At this point, there is no choice. I either talk or I hibernate."
Carey also revealed that part of the reason she and her ex-husband kept her pregnancy a secret was that she had a miscarriage two years ago.
"It kind of shook us both and took us into a place that was really dark and difficult," Carey added. "When that happened ... I wasn't able to even talk to anybody about it. That was not easy."
The long wait finally ended when she and Cannon welcomed their twins on the day of their fourth marriage anniversary, i.e., on April 30, 2011.
However, the couple parted ways soon, initially separating in August 2014. The comedian filed for divorce on December 12, 2014, and the divorce was completed in November 2016.
Mariah Carey Had Suffered a Miscarriage Just before an Extensive Tour
Carey was supposedly first pregnant around 2008 — the same year she successfully released her eleventh studio album, E=MC².
The album debuted at number one on the Billboard 200 with 463,000 copies sold, which was the biggest opening week sales of her career.
In December 2008, she had planned to go on an extensive tour, but it was suddenly canceled.
The 'We Belong Together' singer later revealed that she was pregnant during that time; however, she suffered a miscarriage, because of which she canceled the tour.