Nick Cannon Finally Revealed Who His Favorite Baby Mama Is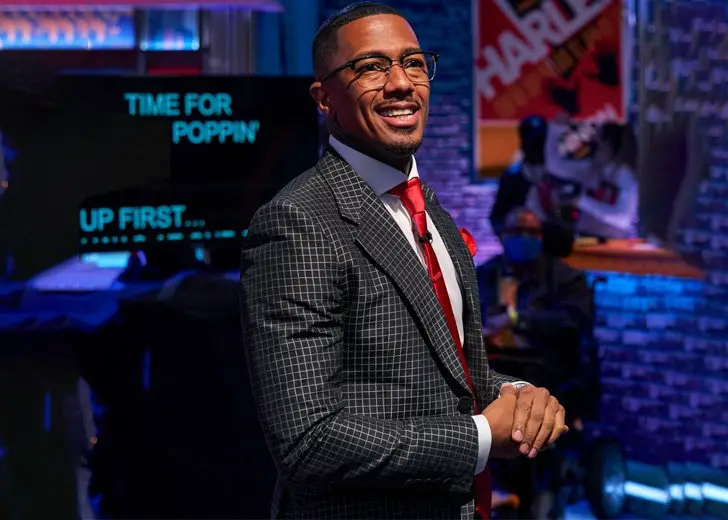 Nick Cannon is famous for hosting the popular improv game show Wild 'n Out, which debuted on MTV on July 28, 2005.
The TV show host has been married once to Mariah Carey and has seven kids in total, with the women he has dated in the past.
Nick Cannon Has Seven Children with His Four Baby Mamas
The musician and TV personality is a father to seven children by four different women he has been with before. 
He shares 10-year-old twins, Monroe and Moroccan Scott, with his ex-wife and famous musician Mariah Carey. He exchanged vows with Carey in 2008 until they finally got divorced eight years later, in 2016.
Cannon had his third child, a son named Golden, with his then-girlfriend Brittany Bell in February 2017. He had another daughter, Powerful Queen, in December 2020 with the model. 
Cannon dated American model Alyssa Scott, who appeared on Cannon's game show, Wild 'n Out, in 2020. They welcomed his fifth kid and their first one together on June 23, 2021. They named their son Zen, who is a 4-month-old kid currently living with his mom. 
He welcomed his twin sons, Zion Mixolydian and Zillion Heir, with his current partner and DJ Abby De La Rosa in the same month.
Why Does Nick Cannon Have Seven Kids?
During his appearance at The Breakfast Club, Cannon answered popular questions regarding his number of children.
He stated he had his kids, all 7, on purpose, and none were accidents. 
He explained that he strongly disagrees with the notion that a man and a woman should have ownership over one another and not give space for one another to see the world. 
"It's about what exchange we can create together," he explained. "I don't have ownership over any of the mothers. We created a beautiful entity."
Cannon, who has dated Hollywood big names including Kim Kardashian, Nicole Scherzinger, Christina Milian, and model Selita Ebanks, opened up about having a niche towards strong, dominant women when it comes to dating. 
Who Is Nick Cannon's Favorite Baby Mama?
The host and producer of Wild 'n Out now has his own daytime talk show that premiered on September 27, 2021. 
On Wednesday's episode, he was joined by his guest, Andy Cohen, the host and executive producer of Bravo's late-night talk show, Watch What Happens Live.
While playing a game titled "Plead the Fifth," they both took turns to ask each other questions about their personal lives. 
Cohen stroked the host with an unforeseen question, "Who is your favorite baby mama?"
"I got this. I ain't scared of you, Andy," said Cannon, as the audience desperately waited for his answer, "My favorite baby mama is the next one."
The 53-year-old radio host burst out into a peal of laughter at his witty answer.
Cannon left a smirk as he further explained that anyone out of his baby mamas could be his "next one," so the audience has to wait to find out who his favorite one is.