Nick Cannon's Diamond Shoes — All You Need to Know
Nick Cannon's over-the-top expensive shoes definitely made headlines.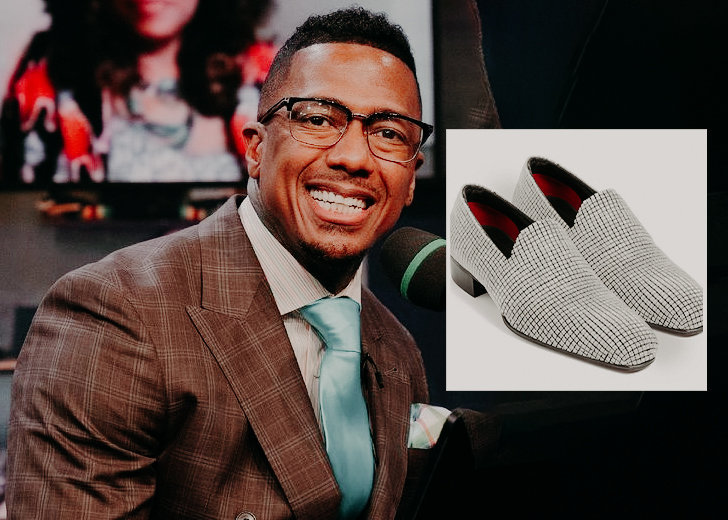 It's no secret that Hollywood A-listers have expensive taste, and it's always amazing to see what some of the wealthiest celebrities buy with their money. 
But Nick Cannon took the cake when he brought a bit of bling by donning some opulent footwear.
The rapper stepped out in his custom pair of blinged-out Tom Ford shoes, valued at two million dollars, to host the season-nine finale of NBC's America's Got Talent. 
The Guinness Book of World Records dubbed it the "Most Valuable Pair of Shoes in the World".
The diamond shoes were customized with over 14,000 full-cut round white diamonds, totaling 340 carats, and took over a year and 2,000 work hours to make.
It was created by Jason of Beverly Hills founder Jason Arasheben. 
When Nick approached me last year, he said he wanted to make history and be so over-the-top. He wanted to set a new standard in diamonds.
The host flaunted the pricey pair of shoes in an Instagram video for WWD, explaining his foot was worth a million dollars each. 
Cannon's Charitable Plans
So what happened to the shoes?
In an episode with 2 Chainz on GQ's YouTube channel, the rapper met with jeweler Jason of Beverly Hills to check out the pair of $2 million diamond-studded shoes.
According to the shoe creator, they took the shoes all over the world and displayed them in museums.
The shoes were not only expensive but also wearable. 
They're all movable, bendable, so you can actually wear them. Now you are not gonna wanna race in these, you cannot tap dance in this, but you can definitely make a statement. 
The shoe creator revealed they were planning to auction it off to charity after the tour ended.
Cannon obviously did not have plans to keep the shoes from the start when he Tweeted he was planning to donate them to a charitable cause. 
After Cannon's over-the-top display, several reports claimed that Cannon worked on fundraisers with medical centers and had donated them to the board executives at St. Mary's Hospital for Children in Queens, NY.
The news, however, remains to be confirmed. 
Cannon's Love for Rare Kicks
Cannon does not mess around when it comes to his footwear.
In fact, former America's Got Talent host is so serious about his unrivaled collection of costly footwear that he once went into a head-to-head battle on Instagram with Chris Brown over who had the biggest shoe fetish.
And while fans debated over which rapper had a more impressive collection, it was apparent Cannon had a one-up on his rival because of his million-dollar loafers.
In an episode of Complex Closets, Cannon showcased his bejeweled shoes and showed off his Wild 'N Out and Air Jordan collaboration which he claimed would be rare in the future. 
Cannon also owns many other luxurious custom designer sneakers.
Even sneaker savants would be blown away once they step into the custom sneaker museum he calls his shoe closet.