Everything about Rachel Skarsten's Private Wedding and Husband
Get to know all about Rachel Skarsten's husband, Alexandre Robicquet.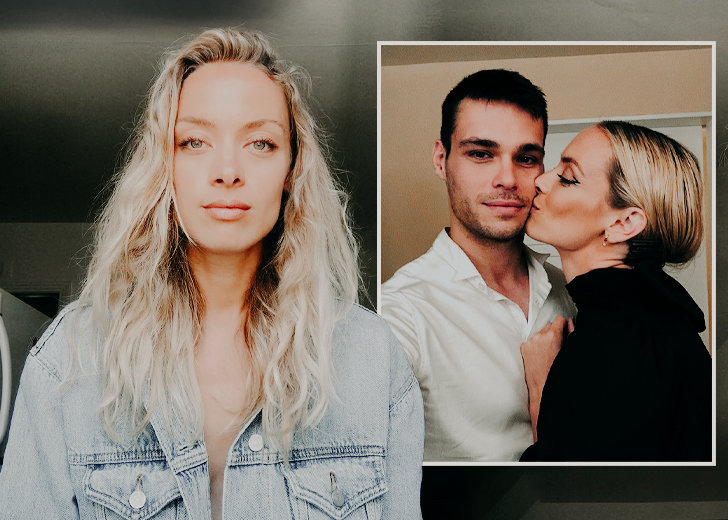 Rachel Skarsten is an actress best known for Batwoman, Reign, and Fifty Shades of Grey. To date, she has 41 acting credits under her name. 
Skarsten has been in a relationship with model and scientist Alexandre Robicquet for quite some time. However, it is unclear when they started going out. 
The couple went Instagram official on February 27, 2018. Skarsten posted an adorable picture of them on a couch, goofing around. 
Since then, both Skarsten and Robicquet have been posting wholesome pictures of themselves on their social media. 
Even though the couple constantly posts about themselves, they are very secretive about their relationship. 
Rachel Skarsten and Alexandre Robicquet's Marriage
On May 13, 2020, Skarsten took to Instagram to announce that the duo got married. She posted a picture of Robicquet carrying her in his arms in Toronto. 
Via the captions, she told her fans and followers that she would not reveal the date of their marriage. She also gushed how she couldn't stop calling Robicquet her husband. 
The couple seems to enjoy their married life to the fullest. In another post uploaded on August 7, 2020, Skarsten opened up about how the pair celebrated month anniversaries throughout their first year of marriage. 
The actress shared her experience of getting married during the COVID-19 pandemic with ET Canada on May 15, 2020. 
Skarsten revealed the duo got married in their backyard. Things did not go exactly as she planned, presumably because of the COVID-19 pandemic and self-isolation. 
Nonetheless, Skarsten was happy to marry her best friend. 
I wasn't one of those people who grew up planning their wedding. Really, I just wanted to marry my best friend. So I got to do that, I'm very happy!
Neither the date of marriage nor the date of engagement has been revealed by the pair. 
Who Is Alexandre Robicquet? 
According to Robicquet's Instagram bio, he is a scientist and a Stanford A.I. Researcher. 
Robicquet is a brilliant person with three degrees in Physics, Chemistry, and Mathematics. At 23, he already had two Master's degrees from ENS Paris Saclay in Mathematics and Machine Learning. 
At 21, Robicquet had his work published and two positions to work as a researcher under Sebastian Thrun and Silvio Savarese for four years. 
He was also offered a full scholarship for his third Master's degree at Sandford University. Currently, he works as an A.I. researcher at the university. 
Robicquet is the CEO and founder of Crossing Minds; a company that focuses on artificial intelligence.
Robicquet is also a model. In 2017, he modeled for the Yves Saint Laurent's Y fragrance advertisement campaign. 
In an interview with GQ, Robicquet said that being a model was not a plan. He revealed he thought it was a good idea to show that "that A.I. guys are here."
The campaign was his way of building a bridge between two different professions. He believed his modeling was a sort of exposure to scientists like him.  
Regardless, Robicquet still prefers being a scientist to a model. He said that he would be found in a lab instead of on a runway.