'Saint Maud' Star Morfydd Clark Would Have Been a Health Worker If Not an Actress
Star of 'Saint Maud', Morfydd Clark revealed that if she were not an actress, she would have entered into the health sector, possibly as a therapist, psychiatrist, or midwife.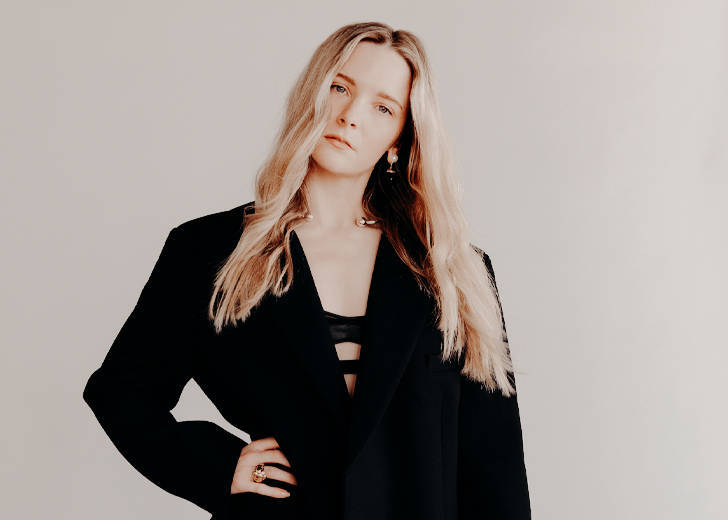 Saint Maud star Morfydd Clark was critically acclaimed for her role as Maud in the movie. Even though Clark herself isn't a fan of horror movies, her terrifying role in the psychological thriller has been widely appreciated. She was also nominated for a BAFTA in the EE Rising Star Award category.
Clark has been acting since the age of 16. What many don't know about her is that if she were not an actress, she would have been a healthcare worker.
Clark's Plan B
In an interview with Harper's Bazaar, the Saint Maud star revealed that if she weren't an actress, she would have entered the health sector.
When replying to the question about her dream job, Clark said that she would want to be a therapist or a psychiatrist, which is no surprise given her fascination with people and observing them. She also confessed she would love to be a midwife. 
The 32-year-old actress loves babies. She believes a lot of actors would be good at being a midwife since they would have to help women through a wonderful yet terrifying experience.
"Midwives have to facilitate an amazing and wonderful yet also terrifying time for people and I feel like lots of actors would be good at that," 
Clark's parents and the larger family doctors and nurses, so she was naturally inclined towards healthcare. When she was younger, she wasn't a big fan of taking care of sick people and even found it revolting, but after realizing that she could save lives, Clark's fascination with the sector started growing.
The Welsh actress' mother is a pediatrician, whose experiences helped Clark prepare for her role in Saint Maud. In an interview with the Guardian, the actress revealed that her mother's experience helped her see the dark side of the job.
Looking after vulnerable people had burned her mother out over the years, which made Clark realize how important the job was. 
When I first read Saint Maud, I knew it was something I wanted people to experience, because it expresses so much of what I have seen.
Accolades For Clark 
With Saint Maud, Clark has made a name for herself in the movie industry. She won the Dublin Film Critics Circle Award (DFCC) for Breakthrough Artist 2019 and London Critics Circle Film Award (ALFS) for British/Irish Actress of the year 2021 for her role as Maud. 
Clark is currently filming the new Amazon series, Lord of the Rings in New Zealand, where she is rumored to be playing the role of Young Galadriel.