Is Nick Dana Still Chelsea Meissner's Boyfriend? Info on the 'Southern Charm' Star's Love Life
Chelsea Meissner hasn't provided an update on her love life since January 2020.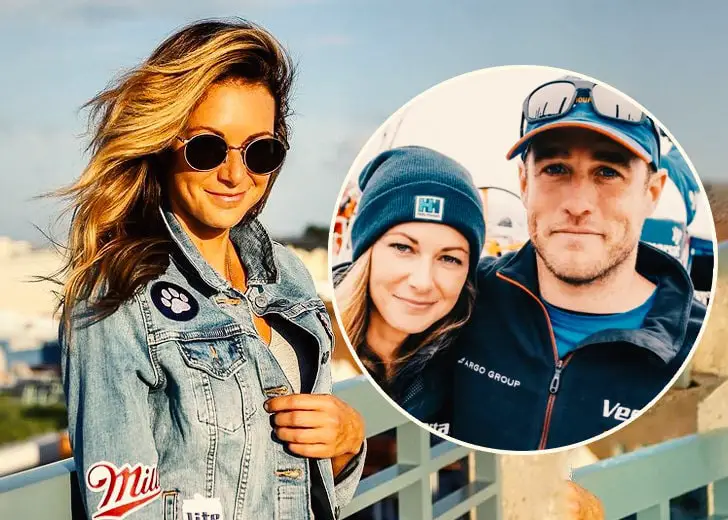 In July 2018, while speaking with The Daily Dish, Chelsea Meissner confirmed she was dating professional sailor Nick Dana.
Since the announcement, the reality television star occasionally took to social media to post her adventures with her new beau. They were frequently seen fishing, surfing, and sailing together.
The last time Meissner shared a picture with Dana was in January 2020, when they were relishing their romantic getaway to El Salvador.
"Holiday well spent on the beautiful coast of El Salvador. I highly recommend @lasfloresresort for your next surf trip or family adventure," the Southern Charm star captioned her post.
That last update was over one and a half years ago.
Because of the time gap, fans of the admirable couple were left to wonder whether the duo was still together.
Long Time Privacy Raises Questions on Chelsea Meissner's Relationship
This is not the first time Meissner has been silent about her relationship with Dana.
Although she occasionally updated her love life, she was never a person who regularly took to social media to talk about it.
In fact, she has only posted 9 posts on her Instagram since her last post with Dana in January 2020.
That being said, people have not stopped questioning if they are still together.
Many internet outlets, including Distractify, reported the two might have split because of their long-distance relationship.
"I do have a boyfriend and all is going well...He travels a lot because he's a professional sailor. He's gone a lot, I'll just say that." Meissner said in a Bravo video in 2018.
But despite the rumors of their split and long-time privacy on their relationship, it is still not safe to assume anything about their relationship.
Chelsea Meissner Dated 'Southern Charm' Castmate Austen Kroll
Before starting her relationship with the 35-year-old Volvo Ocean racer, Meissner dated her Southern Charm castmate, Austen Kroll.
Her romance with Kroll kicked off after she joined the third season of Southern Charm.
She was initially pursued by two men in the show: Kroll and Shep Rose. But she ultimately chose Kroll.
The relationship, however, could not go further than two seasons of the reality show. The two separated after they realized that they were at different places in their lives.
"Austen and I have gotten close throughout the past two seasons," Meissner said during a June 2018 conversation with The Daily Dish. "And I just think that it's hard for both of us to kind of back out of each other's lives when he started dating a friend of mine."
Chelsea Meissner Earned a Decent Net Worth from Her Various Professions
Meissner, who announced she was leaving Southern Charm in May 2020, has been a part of multiple reality shows. That includes her appearance on season 24 of Survivor, where she finished as the second runner-up.
Additionally, she is a skilled hairstylist. She works at the Willow salon in Charleston with a dream of opening her own salon in the future.
All of these things have helped Meissner to earn a decent net worth. Slice reports that she currently has a net worth of $1.5 million.