Fans Think Madison LeCroy Back Together with Ex-boyfriend Austen Kroll after They Were Spotted Hanging Out
Are Madison LeCroy and Austen Kroll back together? Fans think so.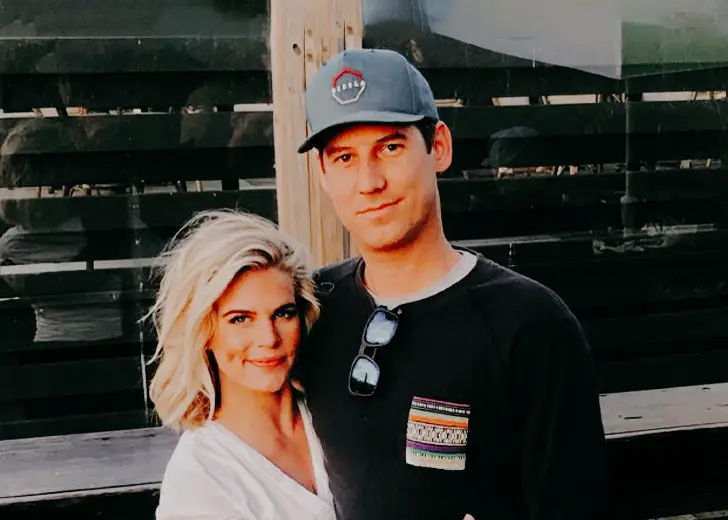 Are Madison LeCroy and Austen Kroll back together? Fans think so. 
The Southern Charm stars were spotted together five months after they confirmed their breakup. However, according to their Instagram posts, the Bravo stars were attending a mutual friend's wedding and nothing more. 
LeCroy, who was driving, appeared to be in the middle of a conversation with Kroll, who sat in the passenger seat according to a now-expired Instagram story that a mutual friend of the former couple Colby Billhardt shared on May 7th. The video was captured and re-shared by fans. 
The two of them kept their reunion low-key and refrained from mentioning their reunion and each other on their social media accounts. 
Leroy and Kroll's Tumultous Relationship
LeCroy, a single mother of son Hudson, and Kroll, who joined the cast during season 4 of the Bravo series Southern Charm, first met during season 6. They quickly became one of Bravo's messiest couple because of their on-again, off-again romance. 
In December 2020, the 30-year-old salon owner revealed she and Kroll had parted ways, explaining that the coronavirus pandemic changed her perspective on Kroll and their relationship and contributed to their split.
LeCroy and Kroll were amidst shooting season 7 of Southern Charm when production halted because of the pandemic. The two conversed about how to best move forward in their relationship during the crisis and realized they had different plans for quarantine. 
The mom stayed home with her son while Kroll partied in Charleston, South Carolina, and ended up testing positive for COVID-19. During a December 2020 episode of the show, LeCroy quipped that Kroll's reckless behavior was a major turn-off for her.
However, during part two of the Southern Charm reunion, Kroll fired back at LeCroy, calling her a monster while holding back tears. The reality star stated that he did not realize how toxic their relationship was until he watched the show. 
He finally understood what his friends had been telling him for years about how LeCroy never cared for him. 
Leroy Was Accused of Cheating
In the series, LeCroy was accused of dating multiple men at once by Kroll and Craig Conover. Kroll stated LeCroy was vindictive about his friendship with Kristin Cavallari when she had a fling with former NFL star and Cavallari's ex Jay Cutler even though she was still with Kroll.
LeCroy's romantic life continued to garner attention after rumors swirled that she was sleeping with unnamed, married ex-MLB players that many felt might have been Alex Rodriguez. However, Leroy broke her silence on her alleged relationship with Alex Rodriguez to Page Six. 
She told the outlet that it was Rodriguez, but they had never met in person and only spoken on the phone, adding they have "never been physical … never had any kind of anything. Just an acquaintance." She did not reveal the content of the call but assured it was "innocent."