Details on 'Southern Charm' Belle Madison LeCroy's Weight Loss Plan
Madison LeCroy, who was already obsessed with fitness, started the year with a 30-day clean-eating plan.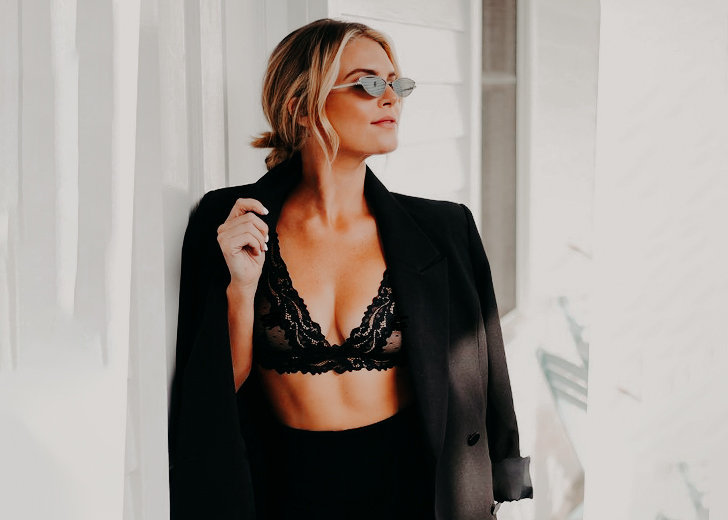 Madison LeCroy is the resident fitness freak of reality TV and has admitted to being obsessed with fitness on multiple occasions. 
Most recently, the Southern Charm star made headlines for starting 2021 with a 30-day clean-eating plan, not necessarily for weight loss, though.
According to her Instagram, she went with a month-long diet of veggies, proteins, and healthy fats and put her dairy, alcohol, and artificial sugar intake on hold. 
Starting the Year on a High Note
The Whole30 highlight on her Instagram began on New Year's Day, with LeCroy sharing a mirror selfie from the gym. 
"Day One. No alcohol, no carbs, no sugar. 29 days to go," she captioned the highlight. 
The very next snap showed her fridge emptied out as she was "starting from scratch." 
The fridge was then packed with all sorts of wholesome foods like eggs, greens, vegetables, and fruits, which helped her maintain her natural carb and sugar intake and kept away the artificial stuff. 
She also showcased what her usual lunch and dinner situation was like. That meal, in particular, consisted of tuna for protein on a bed of lettuce accompanied by lemon chicken with broccoli. 
Madison LeCroy Received Criticism For Weight Loss Methods
Although her change in diet was for a healthier lifestyle, netizens were not really happy with her choice. In a later update, LeCroy revealed that she had been getting a lot of negative messages on her Instagram for her decision.
She then went on to explain that she was not forfeiting all carbs and sugars. Instead, she adjusted her diet such that she could minimize the processed sugars and carbs like milkshakes, slice bread, or even sandwiches, for that matter. 
Not just that, she was even criticized for using a plastic bottle. 
Later in the same progression, she shared snaps of her healthy meals and revealed that she went to bed early to avoid cravings for anything unhealthy. 
The Diet Was Not Easy
The reality star later admitted to Bravo Insider that going on a diet was not as easy as the social media posts made it seem. 
It's definitely been a struggle. I go back and forth. I'm good for a week and bad for a week.
She still managed to stick to her diet plan consistently. She made it a part of her routine to drink some juice in the mornings. Even though there wasn't a hard and fast rule as to what juice, she usually resorted to celery juice for her skin. 
Apart from that though, there was not much routine to what she ate. She admitted that she ate whatever she could get her hands on while still being mindful of what she ate. 
Of course, the diet was only a part of the story. The reality star also took her workouts very seriously. 
As per the reports from Bravo, LeCroy tried to work out at least four days a week, and the sessions were borderline therapeutic for the reality star.
She also regularly participated in group classes because her competitive nature pushed her to do more than what she would do on her own.