Mayeli Alonso Clears Infidelity Rumors — Happily Engaged to Her New Man Now
Mayeli Alonso, formerly Mayeli Rivera, is the ex-wife of Mexican singer Lupillo Rivera!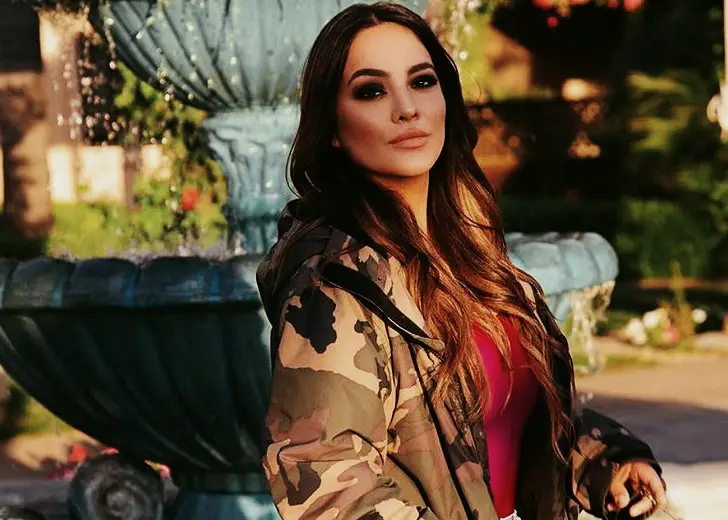 Mayeli Alonso, formerly Mayeli Rivera, is the ex-wife of Mexican singer Lupillo Rivera. The beauty blogger and her singer ex-husband separated after more than a decade of being married.
The pair's official reason for the split was cited as "irreconcilable differences." However, there were rumors that Alonso cheated on Rivera while they were still married.
Infidelity Controversy
Alonso married the Grammy Award-winning singer in 2006. Together, the couple has two children, Lupita Karisma Rivera, and L'Rey Rivera.
However, after 12 long years of marriage in 2018, the couple filed for a divorce. The cause for their separation was mentioned as "irreconcilable differences," but rumors suggested that the cause of their split was infidelity on Alonso's part.
The entrepreneur outright denied the allegations and even took to Instagram to state that she would take action for spreading such false news.
"I absolutely reject and deny since this never happened and they are damaging my reputation by discrediting my person," she wrote. "I am taking action on the matter with my lawyers, since there are NO people close to us who could affirm what never happened."
Alonso Came Forward to Further Clear the Cheating Rumors
During an interview with Mamas Latinas in June 2018, the 36-year-old diva explained that the couple sought a divorce because their marriage had many problems, including a lack of trust.
She also mentioned she never cheated on her husband, and one of the causes for their divorce was finance-related as she had signed a prenup. However, things between the couple also started getting worse when Alonso became the breadwinner in the family.
She added that an argument over an "intimate game" was the nail in the coffin for their separation. She clarified that the aforementioned game was not an intimate one, as it was rumored to be.
But Alonso said she did feel betrayed and very disappointed when her husband didn't attempt to clear the false rumor that her infidelity caused the divorce.
She Is a Successful Beauty Expert
Alonso, born on December 1, 1984, is a Mexican beauty blogger, makeup artist, YouTuber, and successful businesswoman.
In recent times, she has branched out from her work as a beauty blogger and makeup artist and owns her own line of beauty and fitness products.
She is the proud owner of two stores: Drama Queen and Evolution Fit. Drama Queen's products focus on beauty, whereas Evolution Fit sells fitness-related products.
The Beauty Expert Is Now Happily Engaged to Another Singer
After the divorce from her husband, Alonso found solace in her new partner, Jesus Mendoza. The pair started dating in 2018 after the beauty expert separated from her ex-husband.
Mendoza is a singer and songwriter of Mexican regional music. He is also a single dad of a daughter who is from his previous relationship. 
Back in 2019, they made headlines when they were involved in a road accident. It was reported that the accident was caused due to heavy rainfall, and they were fortunate not to crash with other vehicles.
The couple does not shy away from sharing photos and videos of each other on their social media accounts.
They even celebrated Christmas together in 2019, which Alonso mentioned was one of the best Christmas. She shared special moments with her children, her partner Mendoza and people close to her.