Rick Bayless's daughter joins him & his wife in their thriving business with a Mexican cocktail bar
Rick Bayless and his wife, Dean, are quite the power couple. In their 41 years together, there isn't much that this power couple hasn't stepped into, from business to books to creating an Emmy award nominee TV series. And now, even their daughter seems to have joined the foray.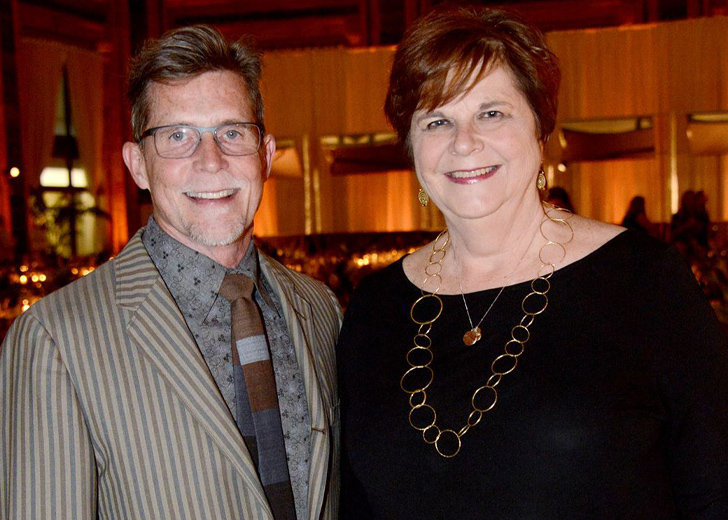 Rick and Dean Bayless are quite the power couple, celebrating 41 years of togetherness and a shared passion for entertaining. They co-own three beautiful restaurants Frontera Grill, Topolobampo, and Xoco. Not only that, but Dean also contributed to editorial duties in all the eight books written by her husband.
There isn't quite anything that this power couple hasn't stepped into together, from business to books to creating a three day-time Emmy award nominee TV series, Mexico One Plate at a Time. And now, even their daughter seems to have joined the foray.
Opposites Attract
Dean Bayless has been supporting her husband in all of his ventures to date. When they first started going out, she assisted her husband in his catering business, and they have been working together ever since.
In an interview with Chicago Tribune, Dean did not shy away from talking about their marriage and why it worked so well. She told the Tribune that she and her husband's personalities blend and have collectively produced many great ideas. She explained that her husband was the creative powerhouse while she was the one to plan and make sure his creations came to life.
She went on to add that they had always worked together, and their respect for one another's talent made it all possible. Jokingly adding to the context, she mentioned how creative people like her husband tend to be quite the spenders, and her handling the finances at home helped them remain in balance.
The other thing is, the money is under my jurisdiction. And creative types can spend a lot of money. It's the joke now they have to get it past Deann. I'm all for spending money and making things better all the time, but I do have my limits. That's a good balance too.
Chef Rick himself previously spoke about his wife's financial management skills. In his 1966 book, 'Rick Bayless's Mexican Kitchen,' the chef wrote that he was lucky to find his Soulmate in Bayless. He further showed his appreciation of their common respect for Mexican cuisine and his wife's financial management skills that made his work easier. 
All who know Deann understand what an incredibly lucky man I am. Not only are we soul mates, sharing a passionate respect for Mexico, but she brings to our collaborations a steady, farsighted and quick understanding of everything from financial management to the flavor of a well-made mole.
Apart from all their business ventures, the couple raised a daughter together, who recently joined the hospitality business with her Bar, Sotano.
Rick's Daughter Following Her Parent's Lead
Although Lanie is following her parent's footsteps in the hospitality business, her original plan was to be an actor.
Chasing her dreams, Lanie decided to pack her bags and leave for New York City after finishing high school. She was living the life of her dreams — she was living in New York and studying Theatre.
But after her initial high calmed down, she realized she was feeling lonely. She was always accustomed to being around a big crowd since childhood while working with her parents. So, she found herself missing out on a  big part of herself. Immediately after the revelation, she went and worked for a restaurant and discovered her passion for hospitality. 
I was living in New York and doing theater school and was loving it. But I soon realized I was very lonely. I grew up always having a million people around, and I really missed that, so right away I went and worked in a restaurant. It made me realize hospitality was really what I loved and what I was meant to do.
Soon after, her parents came with an offer for her to manage all their restaurants. Later in 2019, she opened up her own bar focusing on drinks. Her Sotano bar features Mexican cocktails made by herself and also features her father's signature Mexican food.