Helen Flanagan Post Pregnant Excitement As Husband-Wife Gush Over Second Baby
Helen Flanagan already enjoyed an eventful first six months of 2018. The actress shared not only one but two heartwarming tales in 2018. The 27-year-old is better known as Rosie Webster, a fictional character she portrayed in British Soap opera Coronation Street for 12 years starting from 2000.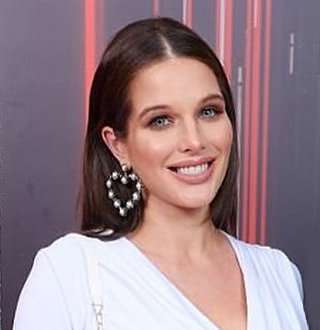 Helen Flanagan already enjoyed an eventful first six months of 2018. The actress shared not only one but two heartwarming tales in 2018. 
The 27-year-old is better known as Rosie Webster, a fictional character she portrayed in British Soap opera Coronation Street for 12 years starting from 2000. Moreover, the British beauty has not been just limited to Coronation Street as she has appeared in various reality shows after leaving the long-running TV soap opera.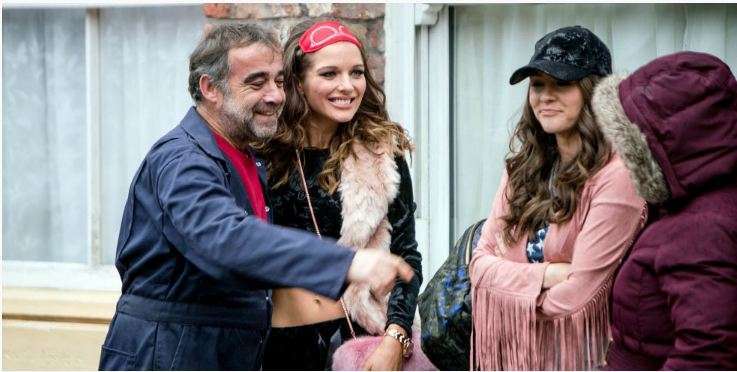 From The Set: Helen Flanagan from a still of Coronation Street after making her long-awaited comeback in the ITV series in 2017 (Photo: digitalspy.com)
Helen first appeared in the coronation street in 2000 as a 10-year-old Rosie Webster. Helen's growth in real life coincided with the character's growth in reel life, and Helen even tried to mold the reel life Rosie as her. She also appeared in spinoffs of the show,  Coronation Street: A Knights Tale and Just Rosie as Rosie.
Read Also: Instagram Star Kaylina Eileen Pregnant At Age 16 And Revealing Baby Daddy At 17
After portraying the character for 12 years, Helen left the show in 2012, to pursue other interests. She became a part of  I'm a Celebrity...Get Me Out of Here! in November 2012 and finished seventh. Furthermore, she also appeared in various other reality shows, Celebrity Super Spa and Celebrity Wedding Planner. 
However, all the ways led to coronation street for the actress, and she made her comeback to the show in February 2017 and had been added to the permanent cast list. After being cast in a recurring role again with the hit ITV series, Helen revealed that she had initially left the show because of anxiety and depression which further endeared her to fans.
Helen Flanagan Inspired Sister To Be Fit
Born on 7 August 1990 at Bury, Greater Manchester, Helen started taking drama lessons from the tender age of 5. She had already done numerous TV commercials before she became the heartbeat of the show Coronation Street. Her journey and transformation from a little girl with acting aspirations to a star on her right have inspired not just audiences but also her sister. 
The star's sister, Jessica revealed in 2014 that she had been inspired by her sister's slim figure. Jessica told of her admiration for her sister because she managed to keep herself in shape despite the odd working hours associated with her job. Jessica further opened up that she had looked up to her sister and signed off for a weight loss program along with her mother, Julia to keep themselves fit.
Helen not only enjoys a beautiful relationship with her family members, but she also enjoys a romantic relationship with British footballer Scott Sinclair. The loved-up duo has been dating for about a decade after starting to see each other in 2009. Despite separating for about six months after sexting allegations, Helen got back with her boyfriend, and in 2013 the couple announced that Helen was pregnant with their first child. The couple welcomed their firstborn, a daughter Matilda Jessica Sinclair on 29 June 2015.
Expecting Daughter Number 2 After Getting Engaged
After making her comeback to the Coronation street in February 2017, she again disappeared from the TV screens six months later. Despite the audience fearing the worst, it was later revealed that Helen was absent due to her pregnancy.
You May Like: Baby No.3 Coming Soon! Chelsea Houska Excitingly Flaunts Her Bump With "Pregnant AF" Tshirt
And on 30 April 2018, Helen and her Celtic footballer boyfriend revealed that Helen was pregnant with a baby girl, the couple's second child together. What's more, two months later, Helen's happiness doubled after Scott popped up the engagement ring to his partner of 9 years during the couple's holiday to Disneyland Paris. 
The footballer Instagrammed a photo of him crouching in front of the blushing TV star and captioned it 'She Said Yes,' on 31 May 2018.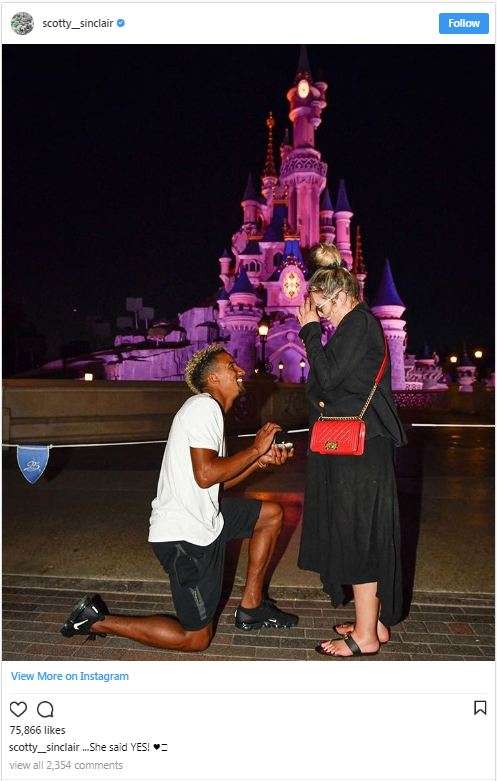 Will You Marry Me: Helen Flanagan blushes after boyfriend Scott Sinclair popped up the ring on 31 May 2018 at the picturesque Disneyland Paris(Photo: Scott Sinclair's Instagram)
The engagement came just three months after Helen's revelation that the power-couple was not thinking about marriage. Talking on Loose Women, Helen had revealed that she and her partner would get married at the right time, and marriage was not a topic of discussion at that time.
Helen and her husband-to-be attended The British Soap Awards 2018 on 3 June, where Helen flaunted her new diamond along with a heavily pregnant baby bump.  And on 20 June 2018, Helen posted a throwback photo of her first pregnancy on her Instagram and wrote that she is set to give birth on 21 June 2018.
The beautiful TV actress has had a whirlwind first six months of 2018, which saw her bag a permanent role with Coronation Street and finally got engaged with her long-term partner. And a healthy baby now would be the icing on the cake.
The Second Baby Daughter Has Arrived For Helen Flanagan
As per the expected delivery date, Helen has welcomed her second daughter in June of 2018 and the baby girl is named as Delilah Ruby. The child has the aura of an angel and the momma is already flaunting her angelic figure post delivery. 
Don't Miss: Tammy Hembrow Post Pregnant Bliss, Husband To-Be Tragedy - Cheating Beau?
It's surprising how quickly the second -time mother managed to get back to her alluring shape. She flaunted her post-pregnancy body in a bikini carrying her newborn at a holiday in Dubai.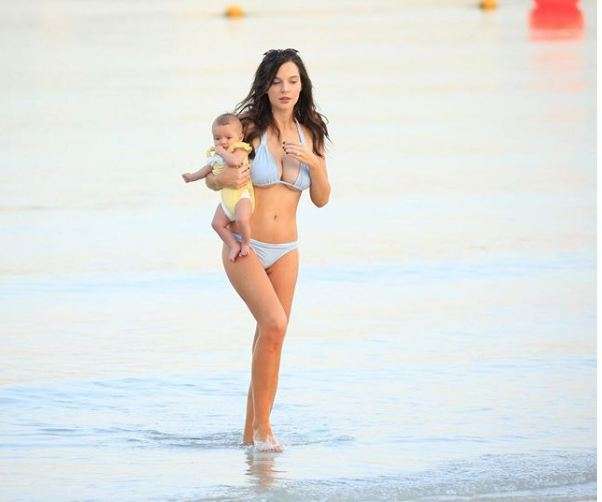 Momma Too Hot: Helen Flanagan carried her baby girl as she walked along the beach in Dubai clad in a bikini. (Photo: Helen Flanagan's Instagram)
What a perfect way to escape the chill of this season with a hot holiday at the seashore! 
The hot momma wasn't done with surprising the world with her back to shape body. Another exciting reveal is that she is actually thinking about a Christmas wedding. The wedding has not been confirmed yet, but if it comes true it will be a winner-winner chicken dinner for the beautiful actress.